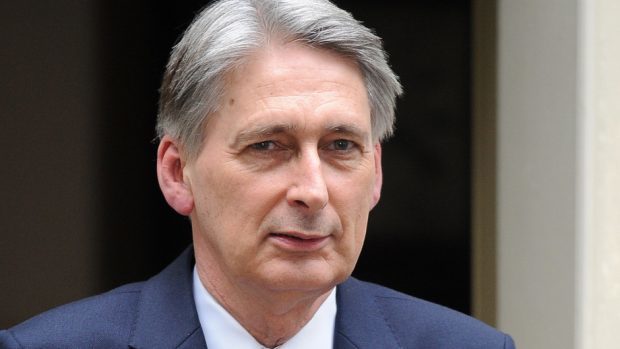 Lindsay Razaq, Westminster Correspondent
The SNP is calling on the UK Government to ensure higher education institutions in Scotland do not lose out on funding post-Brexit.
MSP Jenny Gilruth cited figures demonstrating the importance of Horizon 2020 to universities north of the border.
The scheme is the biggest ever EU research and innovation programme, with nearly 80 billion euros of funding available over seven years up to the end of the decade.
According to numbers obtained by the SNP, the university court of Aberdeen University had received more than nine million euros for 26 projects as of May.
The Robert Gordon University had benefited from just over nine thousand euros for two projects.
Across Scotland as a whole, the total was nearly 165 million euros for 307 projects.
The UK Government has already guaranteed to underwrite funding for Horizon 2020 projects approved before the official departure from the EU, even if they run beyond this date.
But Ms Gilruth, MSP for Mid Fife and Glenrothes, said there was no ongoing commitment to make up for the loss in funding universities could suffer after Brexit.
She added: "These new figures show just how vital EU funding is to our universities – going some way to helping our higher education sector maintain its reputation as a leader in research and innovation.
"And the lack of certainty provided by the Tories puts this reputation on the line – risking the cream of our research talent simply walking away.
"Our universities could lose out on millions of pounds in funding after Brexit.
"Given that it is the actions of the Tory government which have brought this situation about, it would be completely unacceptable for them to simply abdicate responsibility and leave universities to pick up the pieces."
She said Scotland had chosen to remain in the EU and to maintain access to funding sources such as Horizon 2020.
A source at the Treasury said the guarantee outlined by Chancellor Philip Hammond earlier this month covered projects – signed before Brexit – which continue beyond this date.
Business and Energy Secretary Greg Clark has insisted his government's commitment to the UK's world-leading science and research base remains "steadfast".
He added: "By underwriting the significant Horizon 2020 grants, we are showing the extent of our commitment, standing squarely behind our researchers and scientists as they continue working with their European partners."