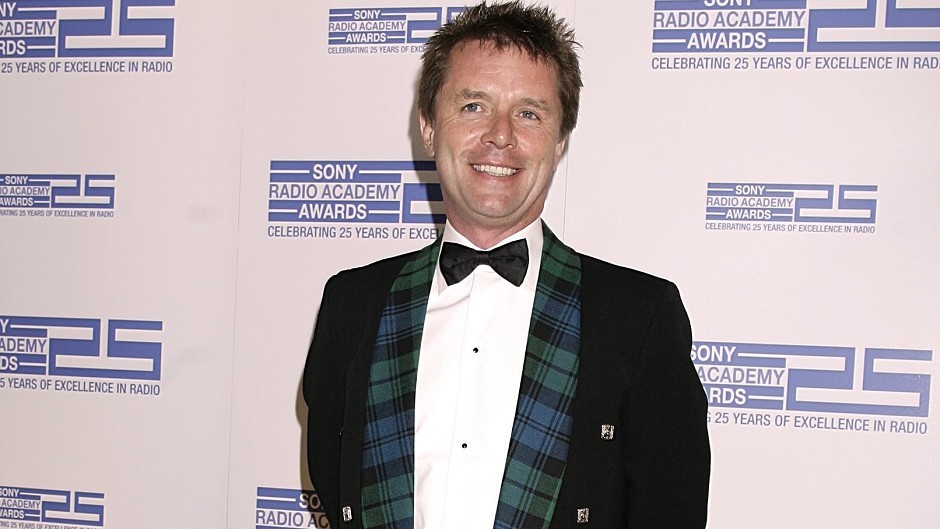 Broadcaster Nicky Campbell said returning to Aberdeen University to be presented with an honorary degree would be "like going home".
The well-known radio and TV presenter – who will line up alongside local and national figures such as tennis coach Judy Murray at a ceremony later this month – studied history in the Granite City.
He went on to work at Northsound Radio before breaking into the nation's consciousness first as a BBC Radio 1 DJ and then fronting many high-profile news and entertainment shows.
Edinburgh-born Mr Campbell will be in the Granite City on November 24 to be honoured not only for his media work but for his services to adoption and fostering.
He wrote a critically-acclaimed book about his own experiences of being adopted.
"I spent so many happy times at Aberdeen University and on the radio there," he said.
"If you had told me on one of those Friday nights in the University Union that one day I'd get an honorary degree, I would have said you were mad.
"I am so proud, it's like going home."
Tennis coach Mrs Murray, the mother of world number one players Andy and Jamie, is being recognised for "her contribution to tennis at both grassroots and professional level".
They are just two of the figures receiving the plaudits of the academic institution during this year's winter degree ceremonies.
Lesley Glasser, who helped to found the Aberdeen science centre Satrosphere and was instrumental in the creation of Techfest, will become an honorary Doctor of Science.
And hers will not even be the only one in her household to take to the stage.
Husband Fred Glasser, a globally recognised scientist in the fields of green concrete and carbon capture, will receive the same honour.
Aberdeen-born Sara Parkin is recognised for services to education and sustainable development, Anita Frew for a career in the financial sector and Elly Barnes for work tackling homophobia in schools.
An honorary Doctor of Divinity award will be made to Very Rev John Chalmers, a former Moderator of the Church of Scotland who the university said had been " influential in encouraging the church to be an instrument of healing and reconciliation".
He said the award was "made possible because of the hard work and support of colleagues, family and friends".
Professor Sir Ian Diamond, Aberdeen University principal and vice-chancellor, said honorary graduates were "great role models for our students".