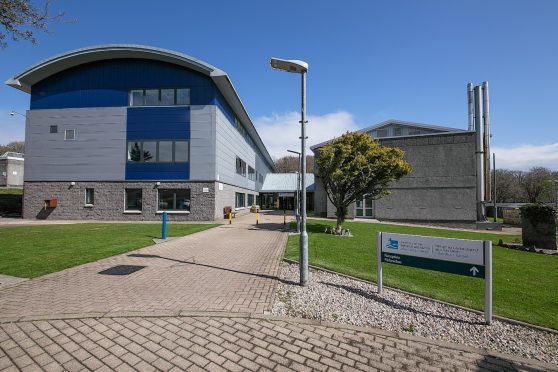 An audit has revealed concerns about the financial sustainability of an island college.
Audit Scotland warned that Lews Castle College in Stornoway is at risk of financial penalties because of declining performance against set student targets.
The watchdog also highlighted delays in appointing board members as a concern.
Caroline Gardner, the auditor general for Scotland, said the college is not in "immediate financial difficulty" – but warned it has significantly missed targets over am extended period.
The college said that missed targets was down to a falling roll of full time students.
It has agreed a reduction in credit targets for 2017/18 with parent body the University of the Highlands and Islands (UHI).
This will result in a budget reduction of 4.8%, described as manageable by the college.
Board chairman Clive Rowlands said it was "regrettable" that the college had become the subject of a report by Audit Scotland.
He said: "The college board is however convinced that the new targets we have agreed for 2017/18 will be achievable with the continued hard work and commitment of our excellent staff.
"Lews Castle College UHI will continue to provide a wide range of excellent study and research opportunities from Introductory courses through to degree, postgraduate and PhD programmes"
The college receives 66% of its income from the Scottish Funding Council and had a total income in 2015/16 of £5.7million.
Meanwhile the number of full time students in further education has dropped from 215 in 2012/13 to 138 last year.
Over the same period the number of part time students has jumped from 1,373 to 1,872.
The college said changing demographics and different decisions from pupils leaving school were at the root of the problem.
The Audit Scotland report said that funding allocations were based on older student numbers.
The report states: "Essentially it (the college) considers the target was higher than it should have been."
The situation at Lews Castle College was highlighted alongside Moray College and Edinburgh College.
Ms Gardner said: "These colleges play an important role in their communities, delivering education for thousands of students every year and providing hundreds of jobs.
"They are also heavily reliant on public funding which can have major implications for how they manage their finances.
"Each college faces different issues but all need to take steps now to get on a firmer financial footing and strengthen their governance arrangements."
A spokeswoman for UHI said they would work with the college to agree a revised target "proportional to its operating costs".
Western Isles MSP Alasdair Allan said: "With more and more young people choosing to move to the mainland, the ability to pursue higher and further education in the isles will be a critical factor in combating the current demographic crisis we are facing.
"While it is good to know that Lews College is not in any immediate financial difficulty, it is obviously concerning to hear about the fall in student activity. I hope that the College will work with UHI to urgently address the issues outlined in the report."