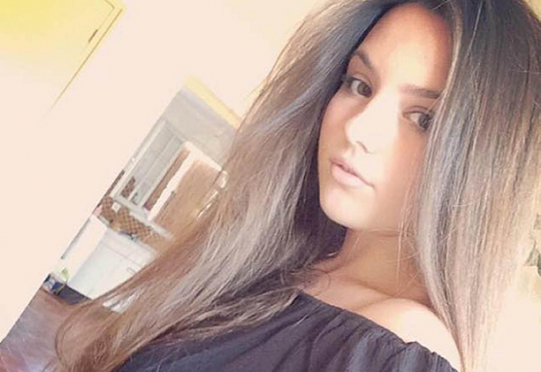 Emily Drouet's family are intent to protect others finds Neil Drysdale.
It is two years to the day since Emily Drouet died in the halls of Aberdeen University.
The 18-year-old law student fell victim to a campaign of abuse by her boyfriend, Angus Milligan, and took her own life on March 17, 2016.
Her mother, Fiona, who is campaigning with the National Union of Students (NUS) and the Scottish Government to ensure such a tragedy never happens again, has now spoken about how the family remains immersed in grief.
Her husband, Germain, has gradually resumed work duties as an airline pilot by undergoing a comprehensive refresher course.
But, in many other respects, Mrs Drouet admitted time had stood still since the tragedy.
She told the Press and Journal yesterday: "The pain of not having Emily is a daily struggle.
"Our priority through it all is trying to make our children feel loved and secure. The shock and sadness of what has happened has been crippling, both mentally and physically at times.
"The abuse Milligan inflicted on our little girl haunts us continuously."
Psychology student Milligan, 22, admitted a campaign of verbal and physical abuse against Miss Drouet, and was put on a year-long supervision order and ordered to carry out 180 hours of unpaid work.
"We simply can't escape the helplessness and suffering she endured in silence. All we want is to hold her tight and tell her she is okay and that she doesn't need to worry, she has done nothing wrong," Mrs Drouet said.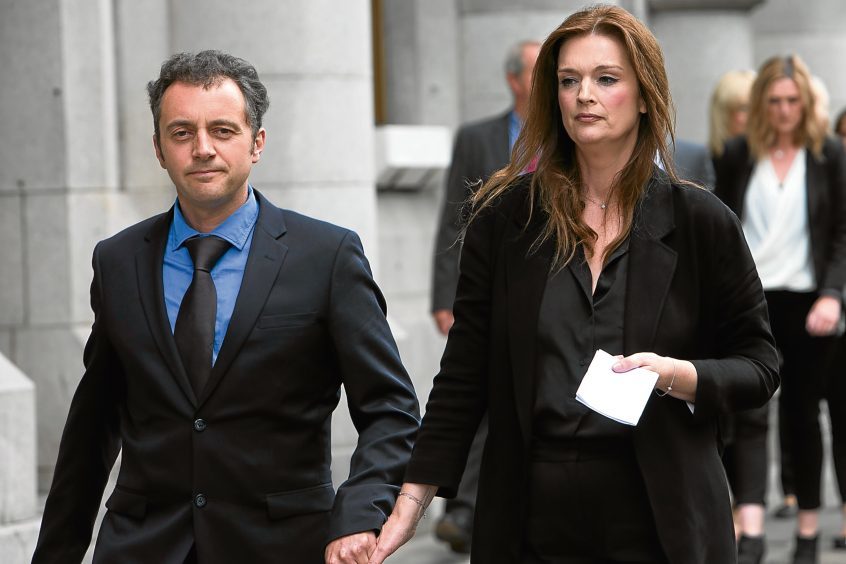 "But we all have the constant feeling of Emily missing in our lives. We do our best to function as a family, but it can never be the same.
"Her brother and sister, Rachel and Calvin, have to battle daily to push themselves through their unimaginable pain and the separation anxiety they have developed as a result of their trauma.
"They have lost their big sister who they adored with all their heart, because she was always so loving and fiercely protective of them and they feel the loss of her in everything they do.
"As parents, we feel an overwhelming need to take their pain away from them, but of course we know we can't, which brings us even more sadness."
Mrs Drouet has given a series of presentations at Strathclyde University and held meetings with Women's Aid, the NUS and a number of other organisations.
She has also been instrumental in setting up the #emilytest, an initiative designed to make sure vulnerable students can find help and support when they need it.
"We have now got a commitment from Shirley-Anne Somerville, the minister for further and higher education at Holyrood, to write her recommendations in her letter of guidelines to the Scottish Funding Council that all universities should roll out the ESHE [Equally Safe in Higher Education] programme to get staff fully trained and put support pathways in place for students experiencing all forms of gender-based violence," she revealed.
"I should have let the phone ring"… Mother of tragic Emily reveals how she called her daughter just hours before she took her own life
"Universities will be required to report back to the Funding Council and provide evidence that they are active in this area on campus.
"If they don't, their funding will be cut with no questions asked. The minister has given me her reassurance that this will not be treated leniently."
She is also engaging in conversations with Women's Aid about drop-in clinics being established at every college and university campus in Scotland.
And Mrs Drouet said she was heartened by realising how many people were committed to seeing the blame shift from the victim to the perpetrator in cases of abuse.
But she recognises that, whatever happens in the future, her daughter isn't coming back.
She added: "Losing Emily is the worst thing we have ever had to go through in our lives. We still live in disbelief that we won't see her or hold her again.
"I can remember when I would imagine how utterly awful it would be to lose your own child, but it's a pain beyond imagination, no words can come close to describing it.
"When we realised that perhaps Emily could still be here if she had received qualified support when disclosing the abuse she had suffered, we felt compelled to ensure no other girl or family was let down again.
"We can see the inadequacies in the current student support systems, we know young girls/women are in a vulnerable environment and research has and continues to prove this.
"How can we justify leaving them exposed to these risks without adequate support? This isn't an option. "We have to ensure everyone is safe on campus and, if the worst does happen, then there are adequate support pathways in place to recognise and act upon it.
"Emily would never have walked past somebody in need and we know she would want us to ensure nobody else is left to suffer in silence like she was."