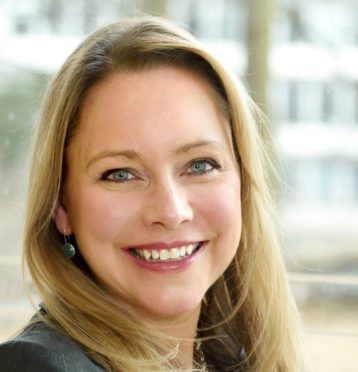 Researchers at Aberdeen University believe a tiny group of cells in the brain may hold they key to tackling the UK's obesity crisis.
The team hope to be able to use targeted drugs to control and suppress appetite and help people improve their health.
In first world countries obesity is a major health challenge, with around 60% of British adults are overweight and 25% clinically obese.
The result is a significant increase the numbers suffering from serious illnesses like heart disease, cancer and diabetes.
Now, however, the Aberdeen researchers believe new research could hold the key to suppressing appetites.
The university's Rowett Institute found a small group of cells in what is known as the nucleus of the solitary tract and have tested them against certain medications for obesity.
Lead scientist Professor Lora Heisler said: "We set out to discover how appetite is controlled and this led us to a particular part of the brain.
"In this crucial brain area we found a small group of cells that control appetite.
"We used new sophisticated techniques that allowed us to 'turn on' these cells with drugs, and by doing this, were able to reduce food intake."
Professor Heisler and her team also looked at the new obesity medication, Lorcaserin, which is prescribed in the USA and employs these cells to decrease food intake.
She said; "Since these cells are found in one of the two places in the brain that make important brain hormones called pro-opiomelanocortin (POMC) peptides – which we already know are essential to regulate our appetite and body weight – we thought, 'maybe this is how this works' and went on to test that.
"By turning POMC peptide production off only in this brain area, we found that POMC is key to these particular obesity drugs working effectively over the first few hours.
"What these drugs do is spur POMC neurons into action, which mounts a relay of signals through the brain that let us know we have had enough to eat.
"Our discovery opens the door to new medications that could be developed to control appetite and improve health."
The research was primarily funded by a £452,000 grant from the UK Biotechnology and Biological Sciences Research Council.
Other funding came from the Wellcome Trust and the Medical Research Council.
Jamie Weir, chairman of patient's group PACT, said: "This discovery is very exciting and hopefully  will lead to a way of tackling the obesity issue that is rapidly becoming a major health problem.
"Obesity and its complications  uses an ever increasing percentage of our limited health budget and any new research  is to be welcomed."