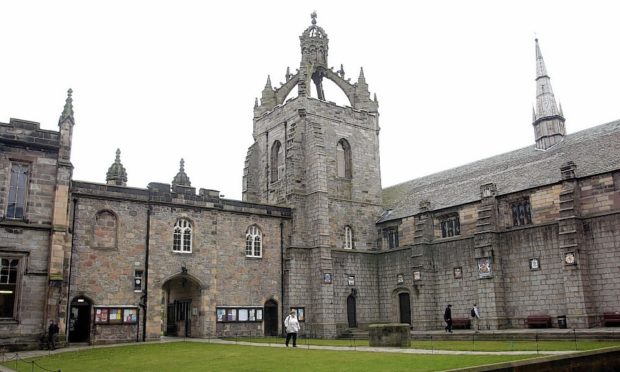 A student group suing Aberdeen University over "discrimination" for its stance on abortion will have to wait until at least September for a resolution.
The Aberdeen Life Ethics Society (Ales) filed a lawsuit against the institution and its student association Ausa after it was refused permission to start a society around its members' beliefs.
It claimed the union's objection to displaying pro-life or anti-abortion material on campus was a breach of human rights.
After a months-long campaign to overturn it, the group could have made progress on Tuesday when a motion to re-word the policy to make it legally sound was put before the Ausa student council.
But while it required 38 members to form a quorum, only 37 attended – forcing the meeting to adjourn without any decisions made.
---
>> Keep up to date with the latest news with The P&J newsletter
---
It means the issue will not be discussed again until it next meeting in September.
A spokesman from Ales said: "Ausa's board of trustees is constitutionally empowered to repeal any unlawful policy, but for reasons beyond comprehension, they chose not to act, instead passing the responsibility over to the student council.
"And while it is frustrating that student political engagement at Aberdeen is so anaemic that a minimum quorum can't even be reached, the students don't bear the sole blame here.
"If the trustees had simply repealed the unfair protocol months ago when we first requested it, no lawsuit would have been necessary and the discriminatory policy would have been relegated to the dustbin where it belongs."
Ales named Aberdeen University in its lawsuit, claiming it could have stepped in to resolve the situation. However it recused itself from the matter, arguing that issues regarding societies and clubs lie solely with Ausa.
An Ausa spokeswoman said: "Ausa's pro-choice policy remains suspended until the necessary amendments have been made to bring the policy in line with the relevant legislation.
"There is therefore no barrier to the proposed Aberdeen Life Ethics Society affiliating to Ausa and any application will be treated in the same manner as any other application to affiliate."