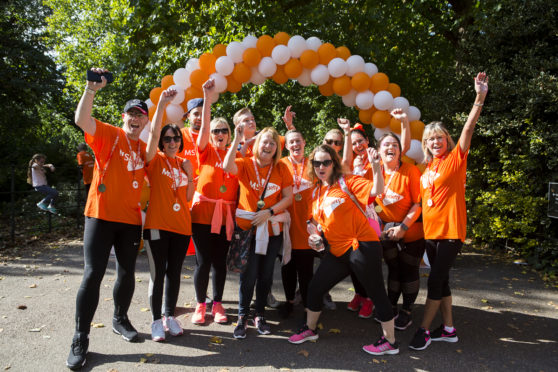 The Robert Gordon University in Aberdeen will be lit up today as part of World MS Day.
The university has been asked by MS Society Scotland to help shine a light on multiple sclerosis – the "invisible" neurological condition.
The institution's Sir Ian Wood Building will be joined by other buildings across Scotland in showing support for the fight against the condition.
Supporters of the campaign are also asked to get a selfie with the landmarks in their area and share them with the hashtag #SeeMyMS.
Morna Simpkins, director of MS Society Scotland, said: "Scotland has one of the highest rates of MS in the world and we want to draw attention the unseen symptoms of the condition this World MS Day."