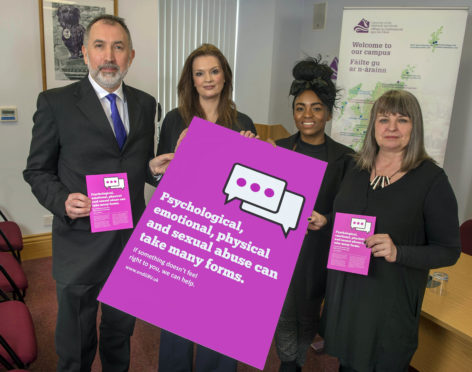 The mother of a teenager who took her own life has organised a new event to tackle gender-based violence against students across Scotland.
Fiona Drouet, whose 18-year-old daughter Emily committed suicide in 2016 after being abused by her boyfriend, will address delegates at the Managing Misconduct in Higher Education conference in Glasgow next month.
It is a national initiative involving staff from all of Scotland's 19 universities, including Aberdeen, RGU and the University of Highlands and Islands as well as representatives from England and Ireland.
Mrs Drouet believes progress has been made in the last couple of years, following the creation of such schemes as Emilytest – the charity she founded following the death of her daughter – and the involvement of experts in education, the police and welfare bodies across Scotland.
She said: "This will not only be informative, but a great opportunity for colleagues to exchange knowledge and draw on the expertise of professionals from Police Scotland.
"It will also take an in-depth look at the impact of trauma – one of the devastating effects of physical, psychological and sexual abuse – on adolescent and young adults.
"We want universities to feel empowered when conducting investigative interviews.
"Effective management of abuse on campus helps eradicate gender-based violence from our higher education institutions.
"We recognise the complexities that can emerge from investigating serious misconduct which may also constitute a criminal offence. We acknowledge the further challenges posed by the dynamics of a higher education setting."
Mrs Drouet will be joined by Detective Sergeant Gordon McCreadie, the force's national lead for domestic abuse, and Dr Michael Murray, a consultant at the Institute for Neurological Sciences in Glasgow and director of the charity Medics Against Violence.
Fiona McMullen, operations manager for Assist, which provides support and advocacy to male and female victims while domestic abuse cases are progressing through court, will also be in attendance.
In addition to her role with Assist, Mrs McMullen delivers training to a number of services across Scotland including the Crown Office, Procurator Fiscal Service and Police Scotland.
The event takes place at 200 St Vincent Street in Glasgow on November 27 from 9.30am-4.30pm.