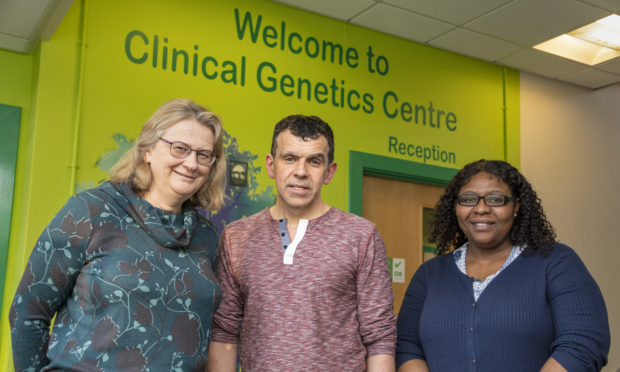 A north man is one of only nine Scots picked for a clinical trial aimed at slowing down the devastating effects of Huntington's disease.
Sandy Patience, originally from Avoch but now living in Inverness, said it is his "privilege" to help find a cure to the degenerative condition – a hope which had pulled him "from a real place of darkness".
Mr Patience was diagnosed with Huntington's three years ago.
The illness killed his mother at 59, and he has seen the effects on his elder sister who is now in a care facility.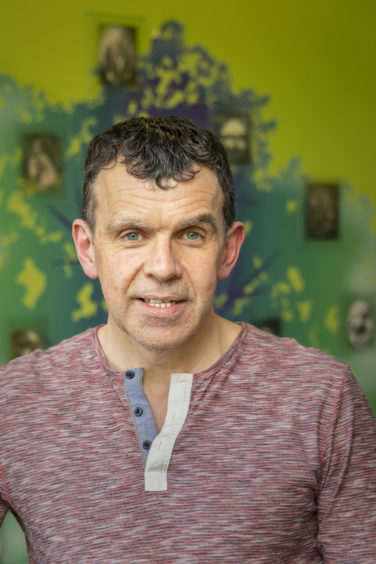 Mr Patience, 57, is one of 801 people globally taking part in the Roche Generation-HD1 study led by Professor Zosia Miedzybrodzka of the University of Aberdeen.
He travels from his home in Inverness to Aberdeen every two months to have a sample of his brain fluid taken for analysis – with his latest visit taking place yesterday.
Mr Patience, a railway signalman, said: "Everyone I have ever loved has been affected by this illness.
"My mum was 59 when she died and although I was 21 at the time, I never really knew her well as the disease took so much from her."
Mr Patience said it has been particularly difficult to see those he cares about suffer, with the knowledge that his own genetic risk was so high.
He has said the disease "eats people up" and "destroys families".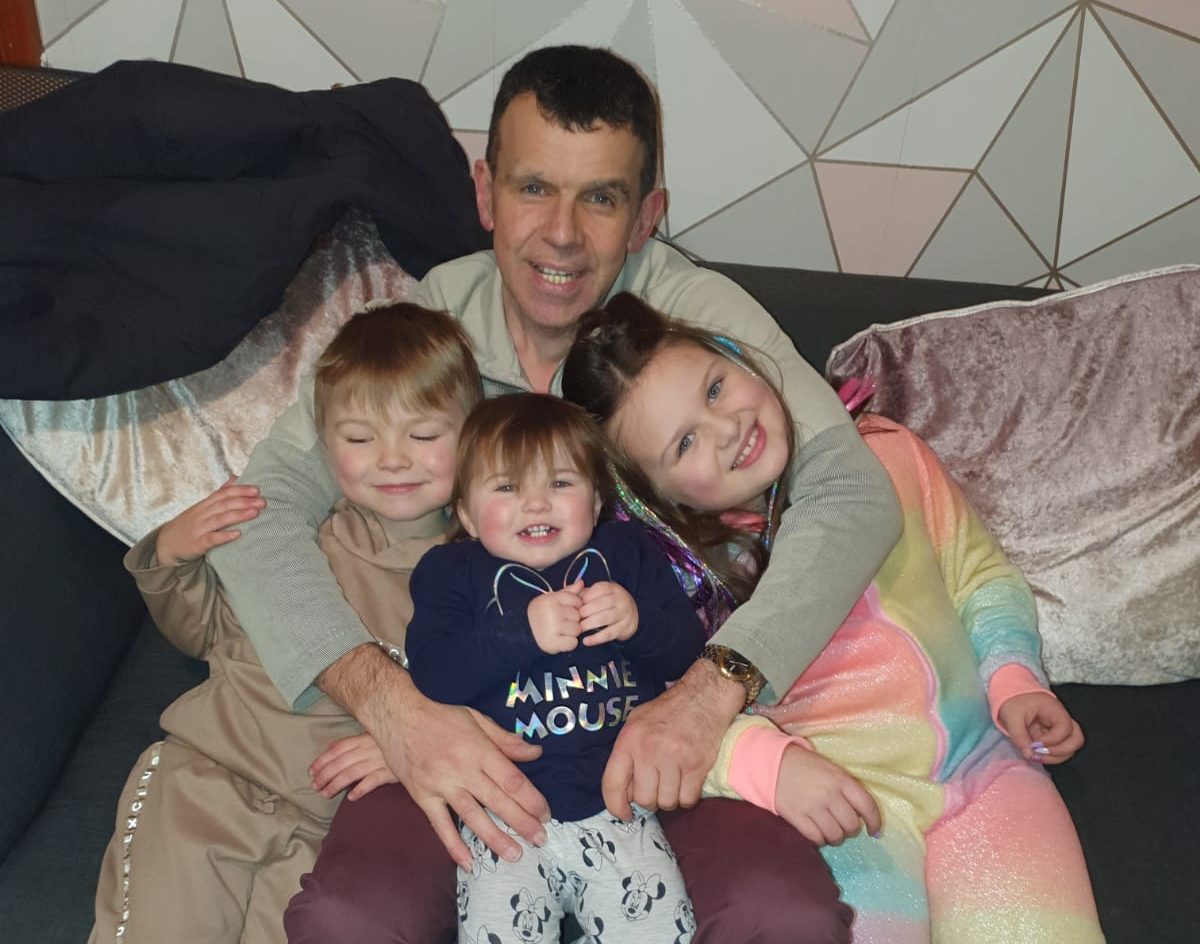 After deciding he could no longer live with the uncertainty of not knowing, he decided to undergo a genetic test at the North of Scotland Huntington's Disease Clinic, based at Aberdeen Royal Infirmary in 2017.
"When the test was positive I came out absolutely devastated.
"I even asked my dear wife Laura to find someone else because of my understanding of my diagnosis, because I loved her so much. Her response was the same back 'but I love you too much to leave you'."
Mr Patience hit a low point following his diagnosis, but hope was restored weeks later when he found out about the trial.
He added: "It feels like I'm doing something positive for the first time to fight this horrible illness and make a difference to people's lives in the future."
Mr Patience is the last in his genetic line to have the disease after daughter Kimberley tested negative.
Huntington's disease
Huntington's disease is a rare inherited condition of a faulty gene that damages nerve cells and over time attacks the brain, causing parts to stop working.
It is estimated that 8,500 people in the UK suffer from the disease with patients generally diagnosed in their 30s and 40s, often dying 10 to 20 years after the onset of symptoms.
The disease can affect both men and women with suffers inheriting the faulty gene from their parents.
If a parent has developed the condition, there is a one in two chance that each of their children will develop the condition. Affected children can also pass the gene on to any children they have.
Symptoms of Huntington's disease can include difficulty concentrating and memory lapses, depression, stumbling and clumsiness, involuntary jerking or fidgety movements of the limbs and body, mood swings and personality changes, problems swallowing, speaking and breathing and difficulty moving.
The effects of the disease are so severe that full-time nursing care is needed in the later stages of the condition.
At present, there is no treatment that has proven effective in halting the progress of Huntington's.
Instead, the disease is currently treated with medication for depression, mood swings and involuntary movements, occupational therapy, speech and language therapy for feeding and communication problems and physiotherapy to help with movement and balance.
'The trial offers real hope to families'
Aberdeen is one of just 11 sites across the UK participating in the worldwide trial, which has expanded to take in 15 different countries.
The trial drug in use is ASO (antisense oligonucleotide) which is a short strand of genetic code that will bind to the mutated Huntington gene product (mHTT).
Medics behind the trial hope the process will lower the active mHTT levels in the brain which is hoped will slow the progression of Huntington's disease and lead to a much-improved quality of life.
Trialists have samples of brain fluid taken for analysis before the trial drug, RG6042, or a placebo is administered.
Professor Zosia Miedzybrodzka of the University of Aberdeen said: "Generation-HD1 is a truly ground-breaking phase three trial, bringing together researchers from around the world to work on we hope will be one of the definitive studies in the field of Huntington's research.
"Obviously, there is a long way to go yet, but the trial does offer real hope to families with Huntington's disease.
"The volunteers taking part are playing an important role for the entire Huntington's disease community. No more volunteers are needed for this study, but our clinic patients can take part in other research projects.
"We are exceptionally grateful to each patient taking part like Sandy, and their families for supporting them, and the many NHS and trial staff who are bringing this world-class study to the north."
For more information visit the Scottish National Care Framework for Huntington's disease for everything you need to know about care and support.