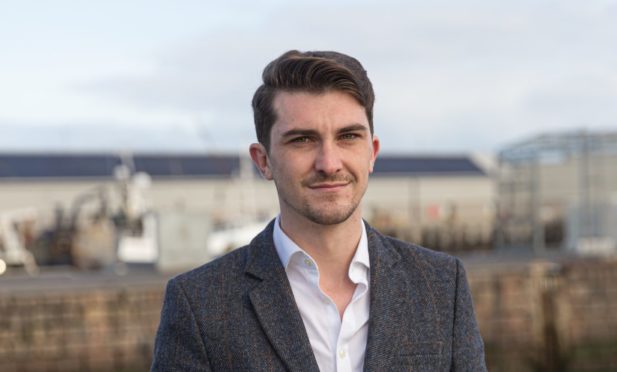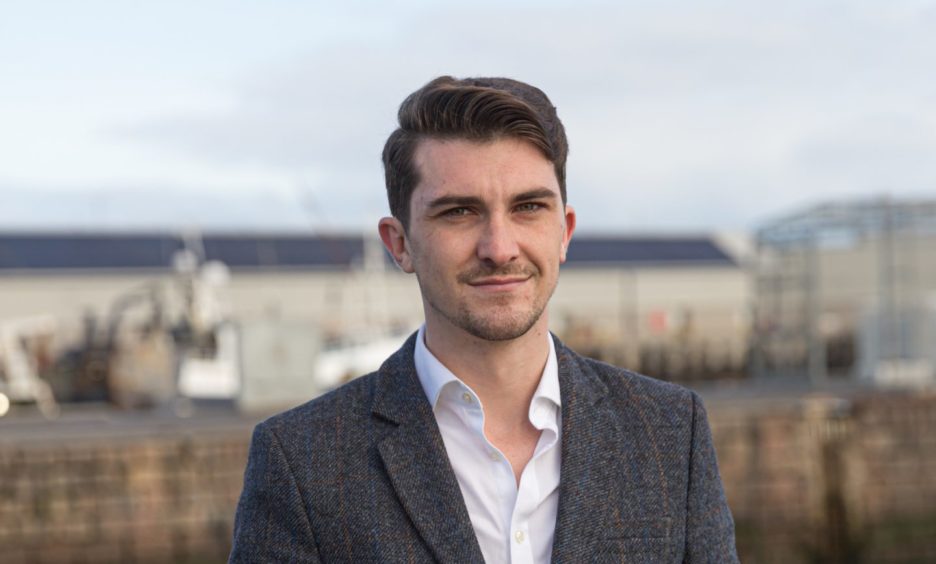 Having just written an election-winning manifesto for one of Britain's biggest political parties while still in his mid-20s, Paul Robertson should have been celebrating.

But the snap contest ordered by Theresa May in 2017 was particularly tough to take for the SNP's young policy chief, following the jubilation of election victories in 2015 and 2016.
Because, although his party again won more seats than any other in Scotland, on a manifesto he authored, it also lost a third of its seats, including many in Mr Robertson's north-east homeland.
"There was a unique set of circumstances there at the time and that was very hard because obviously it was where Angus Robertson lost his seat, I lost my mentor in Eilidh Whiteford, Alex Salmond lost his seat," he said.
"A lot of people who had been my mentors had lost their place in parliament, so that felt a good time for me to move on and do something different from party politics."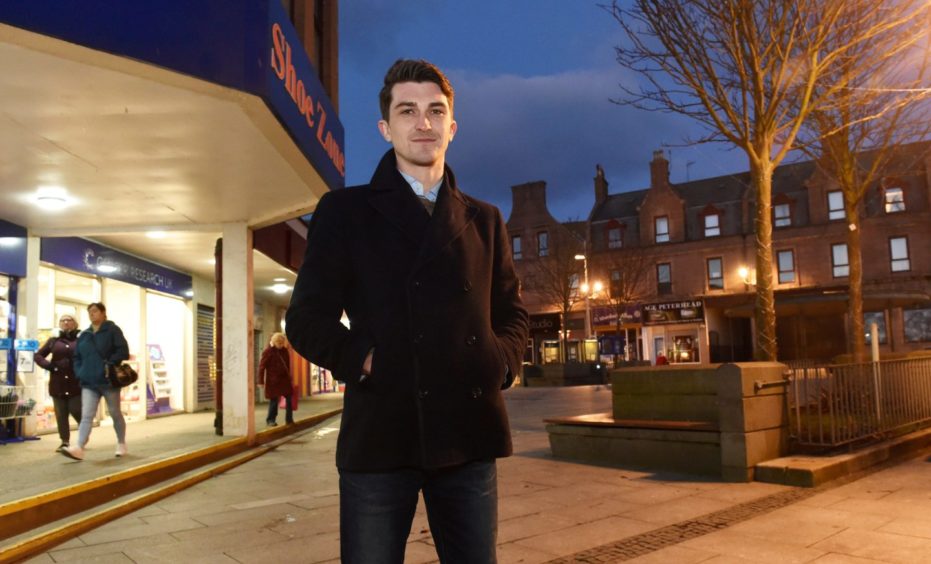 The election marked the end of an exciting and eventful chapter in politics for Mr Robertson, who was born and raised in Aberdeen, to parents who both worked in the oil and gas industry.
The former Harlaw Academy pupil had always been fascinated by political issues, joining the SNP at 16 and studying the subject when he became the first member of his family to go to university.
"From a young age I was very passionate about politics. I was involved in all the student councils at school and then I was involved in the Aberdeen Youth Council way, way back as well," he said.
"I think the thing that clicked it for me was the great wealth that exists in Aberdeen because of the oil and gas industry; Scotland could well afford to stand on its own two feet.
"But in Aberdeen, you know, I was fortunate to grow up in a really great middle class area and had a great upbringing, but in the same city, if you were to drive 20 or 30 minutes, you know, they also had the highest child poverty rate in Scotland.
"For me, I questioned why that was, and could we manage our affairs better, and manage our wealth better, if we were an independent country, and that's what eventually turned me onto the SNP."
Student of European politics
After a brief spell working as a caseworker for then Banff and Buchan SNP MP Eilidh Whiteford, Mr Robertson moved to Berlin to broaden his horizons and further his interest in politics.
He studied European politics and economics at Berlin School of Economics and Law, before he went to work for a big tech start-up incubator.
Enjoying life in Germany, Mr Robertson had little intention of returning to Scotland any time soon.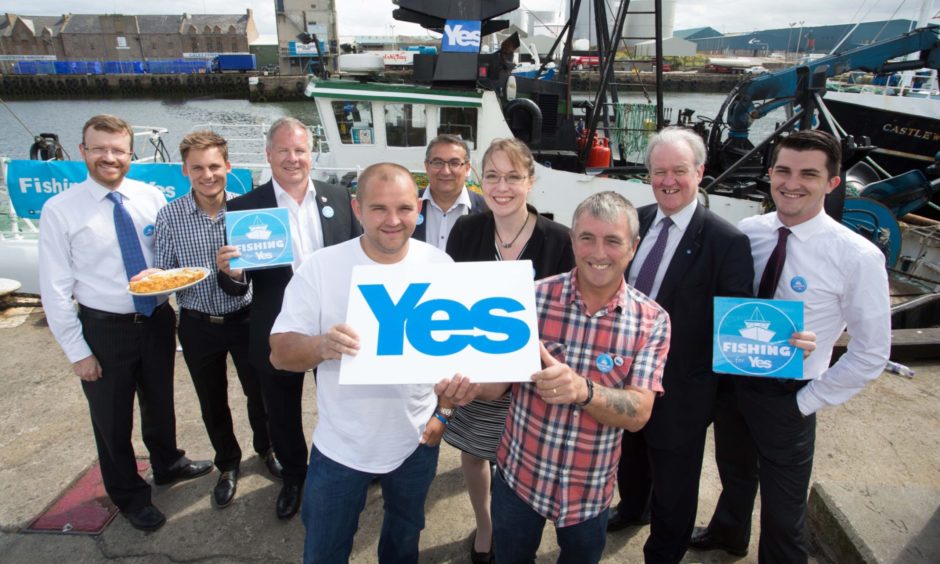 But his plans quickly changed when it became clear what was about to happen back home.
"I was quite happy living there in one of the most exciting places in Europe, when the Scottish independence referendum happened," he said.
I was enjoying spreading my horizons, as many young Scots do, go abroad and experience different cultures, but I felt if I didn't come back and work in the referendum then I would have regretted it."
"I was enjoying spreading my horizons, as many young Scots do, go abroad and experience different cultures, but I felt if I didn't come back and work in the referendum then I would have regretted it.
"So I ended up packing up my life in Berlin and coming back to Banff and Buchan."
Mr Robertson returned to Scotland in 2014, and managed Ms Whiteford's office in Banff and Buchan again, as well as the Yes campaign in Banffshire and Buchan Coast.
'An exciting period for the SNP'
The following year he played his part in the SNP surge of 2015, and was soon following Ms Whiteford on the road from Peterhead to parliament.
"That was an exciting period for the SNP when we had a big wave of support, and I managed Eilidh's re-election campaign and I think in that 2015 election she got the biggest share of the vote that an MP had got in that constituency, even in Alex Salmond's hands," he said,
"There were lots of jobs going in London, and Eilidh had been my mentor through all of that, and offered me the opportunity to go and work in the research unit at Westminster.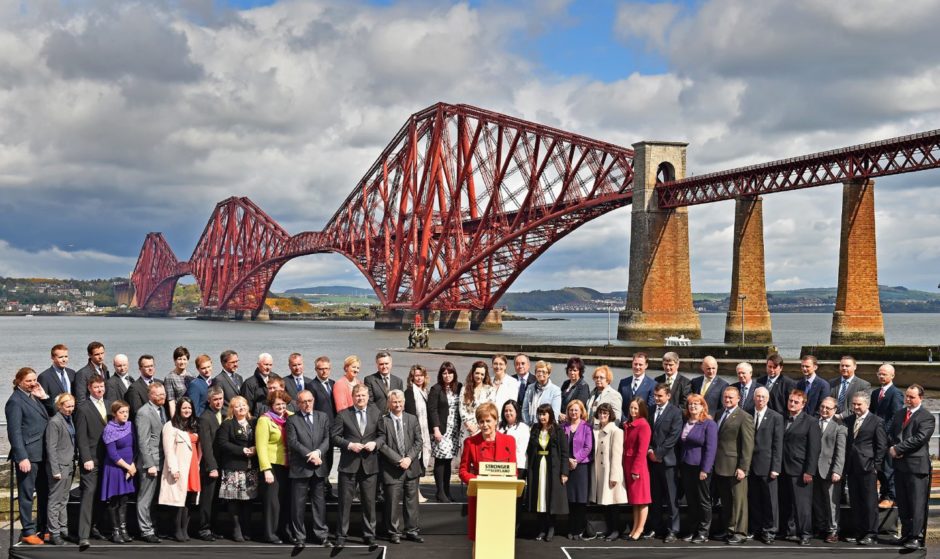 "So I initially went down to be a researcher on the economy for the party's MPs, and within a few months I was made the head of research and policy for the Westminster group."
Mr Robertson remained a key behind-the-scenes adviser for the SNP at Westminster until 2017, when he left to work advising corporate giants on public affairs and communications.
Last year he returned again to the north-east after being selected to succeed Ms Whiteford as the SNP candidate in its former Banff and Buchan stronghold.
"It was a very last-minute decision. It was clear from summer 2019 that there was going to be an election. I always thought I would want to try to be elected at some point in my life, but I thought it would be much later," he said.
"What became obvious in 2019, especially around the independence issue, is that this could be the last group of MPs Scotland ever sends to Westminster."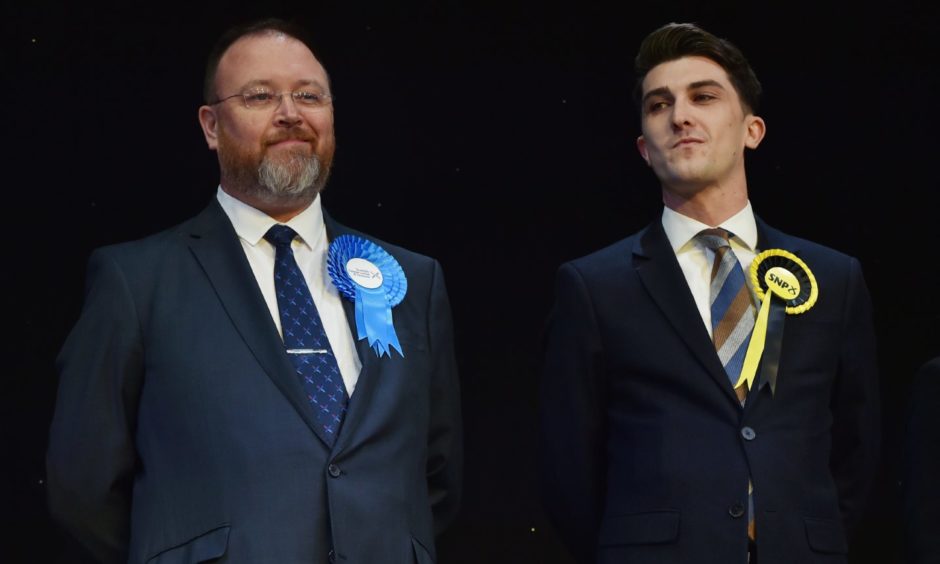 Mr Robertson was able to increase the party's vote and vote share, but still fell short of winning the seat back from Conservative David Duguid.
"Being a candidate is relentless, I know that from being close to candidates over the year. But this election was even more relentless because it was it was in the dead of winter," he said.
"It was actually a very short campaign, it was less than two months, I think, from when the election was called to polling day, so it was absolutely relentless trying to reach all four corners of the constituency and meet as many people as possible.
"But I actually find that quite energising, and that's the kind of politics I like, speaking to people about their issues. That kind of campaigning is the bit that interests me.
"So even although I didn't win and I didn't get the result I wanted, it was a respectable outcome for us in that we increased the vote, but it was also a great learning experience, a great campaigning experience, and a great personal experience to do something that I love doing."
'When Scotland becomes independent…'
After a couple of recent contests in which the outcome has been mixed, Mr Robertson will hope to be celebrating on an election night once again, at some point in the future.
"At the moment I've gone back to working with some of the UK's and the world's leading businesses, and I've gone back to working with senior business leaders and I enjoy that and think it's good experience," he said.
"Because when Scotland becomes independent, and I think it will become independent, we're going to need people in our parliament who have experience of this, who are able to contribute something to the development of Scotland's economy, for example.
"So for now, I'm enjoying working in the private sector, I'm enjoying some of the challenges that brings in my professional life, but for me there is a big drive and motivation to contribute to public service and to contribute to Scotland.
"So definitely in the future I think I will look at politics again, but for now I think it's good and people like people who go away and get some experience in the real world before coming back to politics."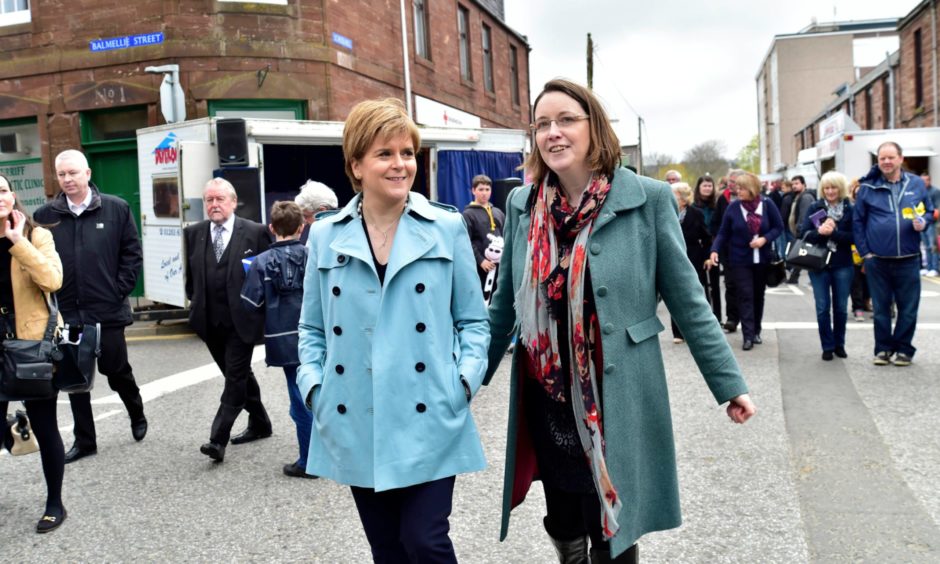 Mr Robertson's sentiment was echoed by his mentor, Ms Whiteford, who said: "Paul's abilities, and his commitment to the north-east, were evident at an early age.
"He has a great deal to contribute, though perhaps it's good that he is building a career outside politics for now.
"That experience will be of immense value should he ever seek to enter public life in the future."
---