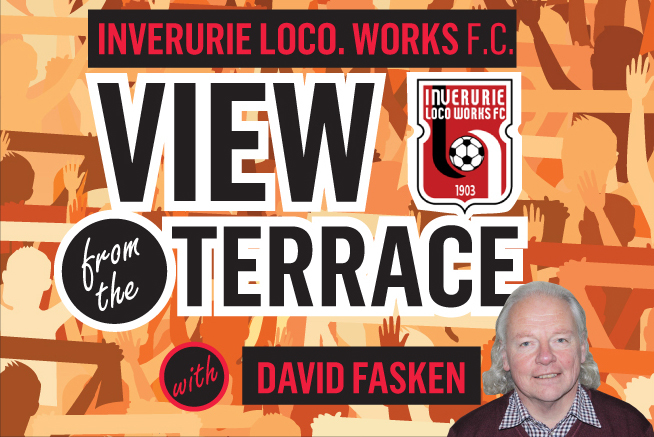 Inverurie Locos' Second Round Scottish Cup match against Edinburgh University at Harlaw Park was the proverbial "banana skin".
On paper Locos started as favourites, but it was inevitable that the University lads would up their game on such an occasion – and so it proved. They were the better side from the start and Locos needed a brilliant performance from goalkeeper Scott Mathieson, including a great 52nd minute penalty save from Jack Guthrie, to keep them in the game.
The University side were well organised and produced a performance which belied their current Lowland League position one off the bottom. The visitors' officials confirmed afterwards that their team had performed above normal levels.
As often happens, however, luck deserts the underdogs no matter how well they are playing. Martin Laing's headed equaliser on the stroke of half-time was a rare moment of quality from Locos.
After Mathieson's penalty save Locos had the chance to kick on with their own spot kick, but Ryan Broadhurst's weak effort was saved by Mark Tait.
Tait continued to defy Locos as they passed up several second-half chances and, just when we were becoming resigned to a day out in the capital, Andy Hunter struck a 25 yard free kick into the top corner in the last minute.
It was a goal fit to win the Cup, but so tough on the visitors. They were worth a replay.
A win's a win, however, and Locos must put that game and that performance behind them and plan for the third round. The Highland League clubs are doing well so far and at least seven teams will be in the draw – eight if Forres can win their replay against East Kilbride.
Neighbours Formartine United had the result of the day against Clyde and congratulations are also due to Huntly and Buckie Thistle who both had fine wins. The only disappointing feature from Saturday was the poor crowds. Brora had the highest attendance with 547 against Arbroath and Locos must be disappointed with only 239 at Harlaw. Hopefully a favourable draw will entice more along next time.
Locos' Club Secretary Billy Thomson tells me that Locos have now won 14 out of 28 Scottish Cup ties to date. So – we have a 50/50 chance of going through the next round. I never was very good at maths!