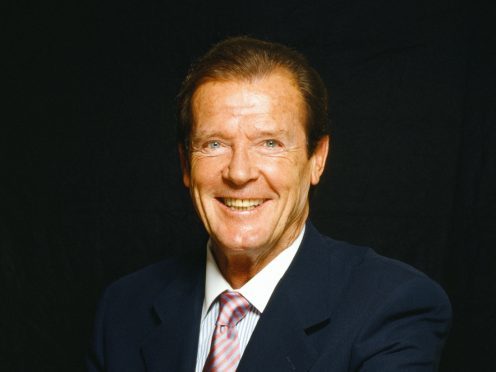 Licensed to thrill and thoroughly entertain audiences, Hollywood legend Sir Roger Moore promises Aberdeen theatregoers a night they'll never forget.
Despite it being an early morning call, his voice sounded as clear, smooth and sophisticated as I'd expected.
Sir Roger Moore, aka James Bond, was not shaken or stirred by the early call to his home in Monaco.
"I've been up for about four hours already," he says.
"In fact at my age, I should probably be heading back to bed."
The Hollywood legend celebrates 71 years in show business this year and at the grand age of 89, is undertaking a tour which includes a visit to His Majesty's Theatre, Aberdeen, on Thursday, November 24.
An Evening With Sir Roger Moore is expected to draw in fans from the city, Aberdeenshire, Moray and Highlands, all keen to see, in person, the man who has starred in seven iconic movies as the world's most famous spy, 007, and hear him chat about his extraordinary life and career with biographer and personal assistant Gareth Owen.
"Aberdeen is one part of the world I've never been," said Roger.
"I don't have any Scottish connections, but I know Sean Connery – he's a nice man."
He stepped into Sean's Bond shoes in the early 70s, but the original plan was for him to take on the role a decade earlier.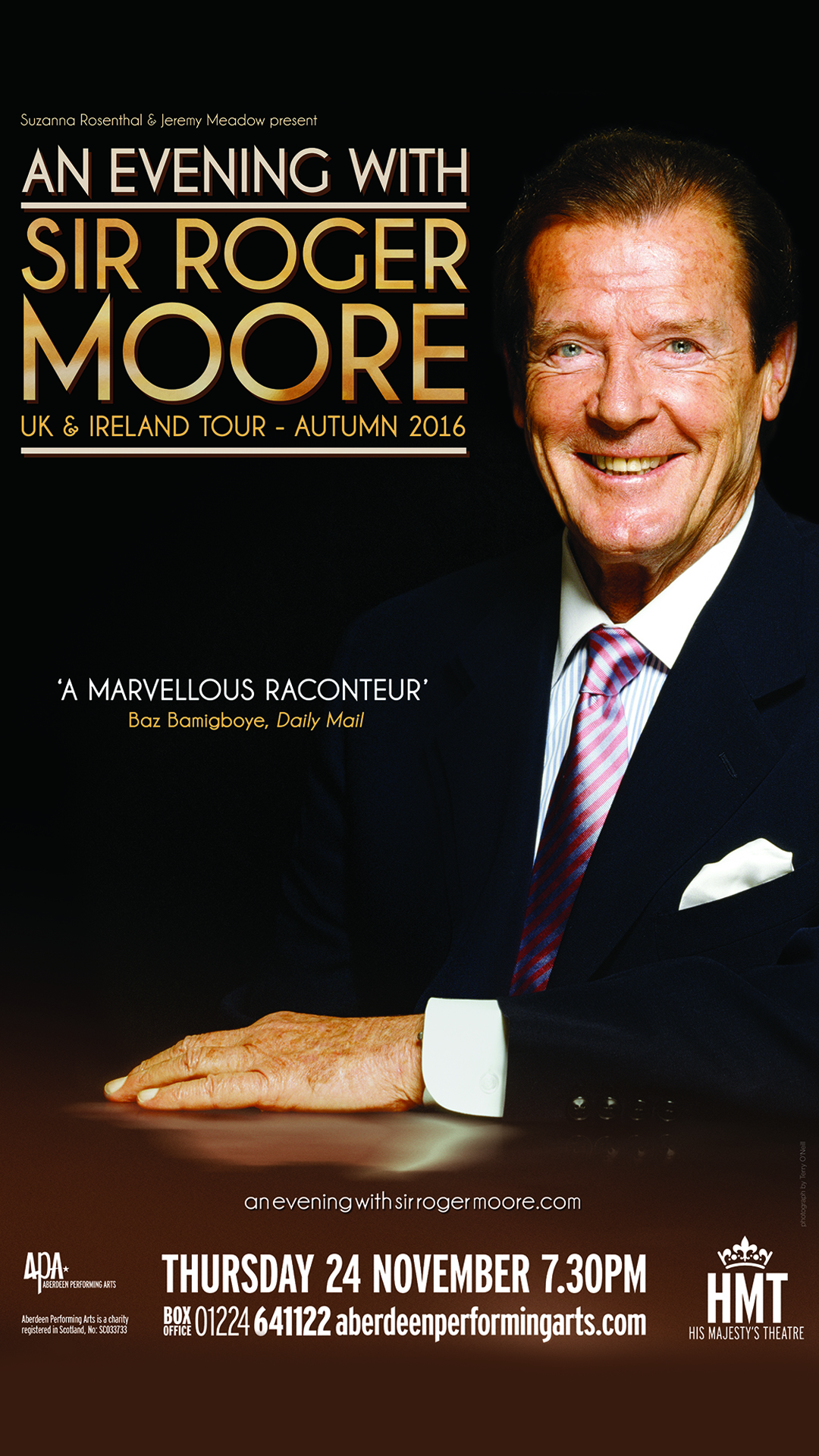 "I knew Cubby Broccoli and Harry Saltzman from the word go, from 1962, when I was making The Saint.
"We met where all potential Bonds should meet, inside a casino.
"Harry and Cubby were both gamblers and, unfortunately, so was I then.
"We became friends who spent weekends together and during that period I used to see the rough cuts of the Bond movies with them. After Sean had done three or four Bond movies and was getting fed up, they asked me if I'd like the role.
"I said I'd be delighted. I'm very slow so it took me five seconds to answer.
"The film was due to be set in Cambodia and the story revolved around the country, but all hell broke loose there so it was cancelled. By the time they started the next film, Sean had come back and I was tied up with doing The Saint.
"Then I was filming The Persuaders with Tony Curtis so George Lazenby took the role, so it wasn't until 1972 that eventually the dates worked out that Cubby asked me to star in Live and Let Die.
"Then it took me a little longer to decide – 10 seconds while my agent took even longer as he argued about half a crown.
"That was it. I never thought the franchise would continue as it did and has done. It's extraordinary."
With seven Bond films under his belt, he must surely have a favourite leading lady and villain?
"All the villains were wonderful actors and the ladies all lovely. While I didn't have a favourite, I particularly enjoyed working with Maud Adams because Maud was always on time and knew lines which is very important when you have a long day on the set."
James Bond, the daring spy, always had an eye for the ladies and a neat line in patter. Sir Roger, always dapper, polite and very funny in real life, also seems to have been blessed with a steak of sophistication.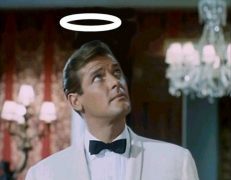 "I did all my own bedroom scenes and never ate baked beans off my knife," said Roger.
"I'm pure class," joked the son of a policeman who grew up in south London.
"However, what I think it takes to be a man is good manners and that comes from the home, not a score or a script, but from your parents. My parents were quite strict about being polite. Good manners were all important next to cleanliness and godliness."
Although Sir Roger hasn't been to the north-east before, he does, in a roundabout way, have a connection with the Highlands. When he played Simon Templar in the TV series The Saint, he drove a white Volvo P1800 with the number plate ST1.
That number plate was owned by Inverness solicitor and former provost Robert Wotherspoon, who gave his permission for the plate to be used in the series. As a result, it generated lots of interest when it was parked in Inverness.
"That's wonderful, really terrific, thanks for letting me know," said Roger.
"The white Volvo became so well known that when people saw one parked they'd say Roger Moore lives there – I was always being asked if I lived in lots of different towns."
As well as tales and exclusive anecdotes from the silver and small screen, those heading along to the Aberdeen show will learn more about his early days which included working as a model advertising knitwear and toothpaste, and his spell in national service.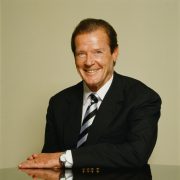 "I didn't want to go into the Army, thought it would interfere with my career, but after day one I thoroughly enjoyed it and had a wonderful time. Because I spoke posh I was commissioned within nine months and given my own posting to Germany. Three meals a day and gin at 2/6 a bottle – what more could you ask out of life?" he said while roaring with laughter.
Roger, who has developed Type 2 diabetes and has to forgo Martinis for non-alcoholic beer, says it is a wonder he didn't become an alcoholic during his Army days, and dismisses any sympathy offered regarding his diabetes. "I'm lucky, a lot of people have worse things than that," he said.
At the Aberdeen show there will be still photography, TV and film clips as Roger talks about his early life in the first half of the evening.
"If I've forgotten anything, Gareth reminds me and I look on absolutely spellbound as I've forgotten it!
"In the second half, we talk about Bond and take questions from the audience. They can ask me anything," said Roger.
An evening with Sir Roger Moore takes place at His Majesty's Theatre, Aberdeen, on Thursday, November 24, at 7.30pm. Tickets are priced at £29.50 including booking fee. Contact 01224 641122 or visit www.aberdeenperformingarts.com