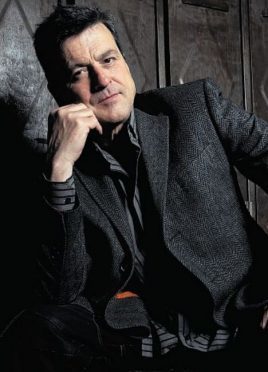 He's dreaming of a white Christmas and there's no sign of a Bye Bye from the effervescent Les McKeown.
Some people cringe at the sound of Christmas pop music. All that tawdry tinsel, garish glitter and references to red-nosed reindeer and mistletoe makes them feel as if they have overdosed on mince pies.
Les McKeown can't understand that Bah Humbug approach to the Yuletide and, as an individual who has been involved in some of the catchiest – and occasionally cheesiest – music in the pop annals, the singer of the Bay City Rollers knows what he's talking about.
After all, the Scottish group who enjoyed global prominence in the 1970s with hits such as Bye Bye Baby, Shang A Lang, Summer Love Sensation and Saturday Night, never pretended they were taking themselves too seriously.
And, although McKeown has suffered plenty of travails, whether in battling with alcohol, or trying to get a fair share of the royalties from his band's multi-million-selling singles, he has always retained the attitude that Christmas is a time for cheer, not cynicism.
In which light, who would be better than Les to choose his top 10 festive hits? And, after much consideration and weighing over his selections, the man who was – and is – linked with tartan-trimmed outfits and cheery sing-along ditties, was delighted to give us his response ahead of him appearing at The SSE Hydro in Glasgow this weekend.
To be fair, even Scrooge himself might be struggling to criticise all the songs on this little list, which features two Beatles, the greatest crooner in history and a litany of melodies which have become as much a part of the Christmas experience as The Queen's Speech and The Snowman.
At number 10, there's Mariah Carey with All I Want for Christmas is You, at nine it's David Essex with A Winter's Tale, then at eight, we discover Paul McCartney's Pipes of Peace.
One place above it is his former Fab Four bandmate, John Lennon, with Happy Christmas (War is Over) and, at six, Les has selected Shakin Stevens with Merry Christmas Everyone.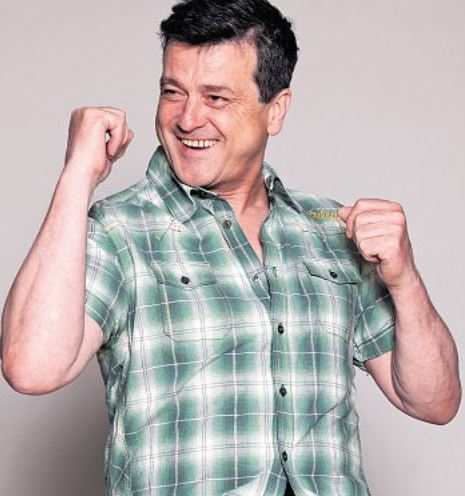 But he didn't just scribble down his selections. On the contrary, he explained to The Press and Journal what crucial ingredients were required to produce such iconic December hits.
Les said: "A great Christmas song must have all the elements we have come to love in these songs over the years: the sentimentality in the lyrics, the emotional longing that seems to heighten at Christmas, the sleigh bells ringing through the track.
"Then there are the simple, sweet melodies with big catchy choruses, all wrapped up in Phil Spector's Wall of Sound, which has become the sound of Christmas ever since he released his album (A Christmas Gift for You) in 1963.
"There are basically two types of song here: the 'let's get together and have a big old party' records – and do Shang A Lang around the Christmas tree, if you will.
"And then, there's the 'I miss you' melody with the lyric offering the thought that I really need to get back home to you before December 25.
"I have picked examples of both on my list. Because, in my view, if they are done well, both kinds work a treat at this special time of year."
Les is reuniting with his former Roller buddies Alan Longmuir and Stuart Wood for a series of high-profile concerts across the UK, starting on December 10.
And the rocketing ticket sales suggest the group's comeback has now gathered the sort of momentum of a cartoon snowball rolling towards Wily E Coyote.
As for his chart listings, Les plumped for Wizzard's I Wish It Could Be Christmas Every Day at number five, and the ubiquitous Slade classic Merry Christmas Everybody in fourth spot.
But then, he headed down a different route with the bittersweet Fairytale of New York – immortalised by The Pogues and Kirsty MacColl – and the evergreen White Christmas by Bing Crosby in third and second place respectively.
As for his own cream of the crop, he went for the melancholy, Presleyesque Lonely This Christmas, which topped the charts for Mud – and was still there in the middle of January 1975 even after the decorations had been packed away.
That was when the Rollers were poised to take over the world, but although their success was an ephemeral phenomenon, Les has never lost his passion for the festive season.
As he said: "I love Christmas. It's the one time of year when I think people genuinely try to be a bit nicer to each other and all come together. And I love the sound of Christmas as well.
"Hearing all the old classics on the radio, and in the shops, and at parties… most of these tunes were from the 70s when we were at the height of our success, so it always makes me feel very sentimental.
"We also have a seasonal tour – Shang-A-Lang-A-Xmas – so we can't get away from it, not that we would want to. We will be playing our hits, but also Rollerised versions of classics like White Christmas and Jingle Bells every night, so there is no escape. And we love it.
"There seems to be a tremendous rapport between the band and our fans, so it's brilliant us all coming together for a big Christmas party."
He might be 60, but there is a Peter Pan quality about Les, which makes him such engaging, entertaining company. This year has brought the release of his first new album – The Lost Songs – in nearly four decades.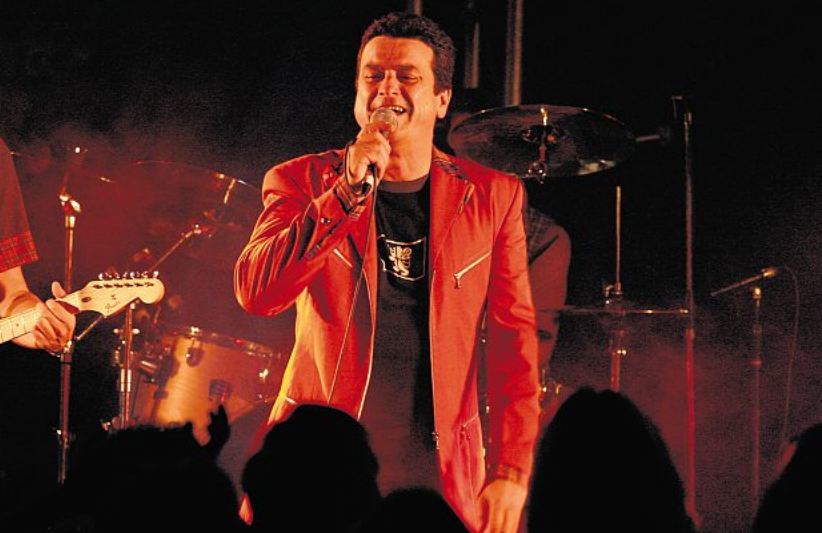 And while he knows that a large part of his and the Rollers' appeal goes back to those salad days in the 70s, he isn't interested in merely hawking his wares on the nostalgia trail.
As he declared: "We are looking forward to all the shows – there is magic in the air between the band and the fans, so we thought it would be massive to get all the Scottish BCR fans under one roof (at the SSE Hydro on December 11) for the mother of all Xmas Shang-A-Langs.
"You'll know that they know how to party better than any others. Fact. But we are playing some places we have never done before, and I have my own tour coming up in March and the new album is doing fantastically well.
"That's great, because we weren't sure how it would be received, but it is now being licensed to lots of different countries around the world, so we are planning to promote it and go on to organise tours in the likes of Japan, Canada and the United States.
"It gives me a warm glow, because you never know how new material will go down with the fans, but these last few years have been terrific and we can't wait to see what will happen next.
"We even went all Back to the Future with vinyl copies of The Lost Songs and they have been flying out of the door. How fantastically retro is that?"
The enthusiasm in his voice was palpable and it followed a year where the Rollers have recaptured the attention of myriad Scots after the wilderness period.
They revelled in their appearance at T in the Park this summer. And while that festival had plenty of problems to negotiate in other areas, Les refuses to dwell on negatives whenever he can talk about pursuing new challenges.
As he told me: "I think we were a breath of fresh air in the 70s. There was nothing complicated about our music at all – although it's amazing how many people who used to come to our concerts as teenagers are still coming back with their daughters after all these years and they're singing our songs together.
"That's pretty special and it does always give you a warm glow.
"I think, in some ways, we are a breath of fresh air again. Whenever I go out on stage, you can sense the magic in the air and it is like old pals meeting up.
"We've obviously changed and you can't turn back the clock, but there is a new connection and I sometimes pinch myself at how everything has come back together again."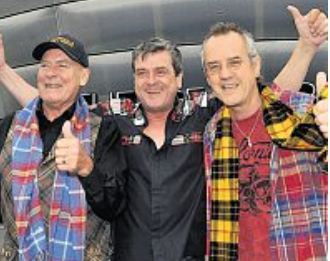 Les can switch off when the concerts end. As he admitted, it would be a pretty stressful life if he didn't, and part of him is savouring the prospect of "chilling out with my family and doing all the things we do at Christmas".
But first, there are a few new chapters to be penned in the chronicles of one of Scotland's most iconic groups. And there are also plans for fresh songs and recording ventures in the future, even as the dust begins to settle on 2016.
As he concluded: "What a beautiful way things have come together this year. And I am also looking at recording a new album for the autumn of 2017, so just watch this space. But until then, look out your tinsel and tartan and we'll see you at the shows."
He's definitely dreaming of a white Christmas. And there is no sign of a Bye Bye from this effervescent Baby.
LES McKEOWN'S FESTIVE TOP 10
1. Lonely This Christmas Mud
2. White Christmas Bing Crosby
3. Fairytale of New York The Pogues, featuring Kirsty MacColl
4. Merry Christmas Everybody Slade
5. I Wish It Could Be Christmas Every Day Wizzard
6. Merry Christmas Everyone Shakin Stevens
7. Happy Christmas (War is Over) John Lennon
8. Pipes of Peace Paul McCartney
9. A Winter's TaleDavid Essex
10. All I Want for Christmas is You Mariah Carey