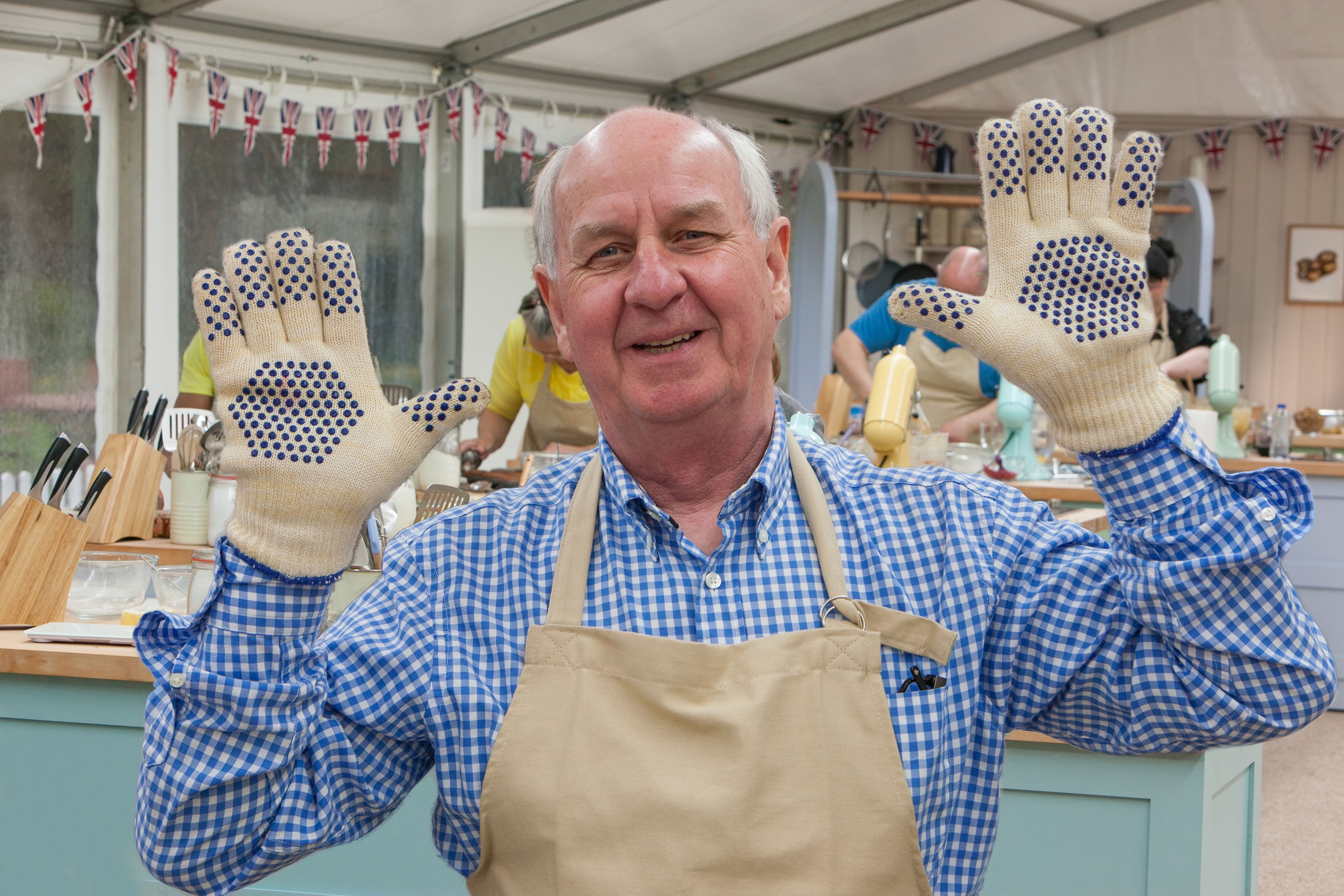 Mary-Anne Boermans has baked her way to success as her Dutch-inspired festive treats won her the first episode of The Great British Bake Off Christmas specials.
Making it through to the final in series two, Boermans just missed out on the top spot to Jo Wheatly, but this time her Christmas pudding and pecan-praline cookies earned her a coveted Paul Hollywood handshake, while he described her show-stopper cake as a "knock-out."
The special episode on Christmas Day also saw former contestants Ali Imdad, Cathryn Dresser and Norman Calder return to the tent.
Dresser, who made it through to week eight of the 2012 show, said it was both "daunting" and a "Christmas dream come true" to be back.
Imdad was the first to impress in the signature challenge to create 24 biscuits to decorate a Christmas tree.
Eliminated at just week four of the 2013 competition, he received the first Hollywood handshake with his rose and fennel paisley biscuits and bauble-lookalike date cookies.
Hollywood described them as a "big win", adding: "I've never seen anything like it before."
Meanwhile Calder, who won the nation's hearts with his simple bakes and impressed Hollywood with his farthing biscuits in series five, disappointed the judges with his uniformly decorated "ding-dangs".
The dreaded technical challenge then saw the contestants construct choux wreaths drizzled in chocolate and festooned with edible snowflakes.
A flustered Dresser accidentally stabbed presenter Sue Perkins in the hand with a piping bag as she helped her fill the individual pastry buns, but her efforts saw her claim second place.
Meanwhile, it was another success for Imdad, who won the challenge, with Boermans coming in third and Calder bringing up the rear.
The show-stopper round, requiring the bakers to build a triple-tiered Christmas scene out of cake, proved yet another demanding task for Calder who confessed: "I don't really make cakes. I'm a bread and pies man."
So it was a surprise for everyone when Hollywood said his four-tiered tower of boozy orange savarin cakes was "baked to perfection".
But the clear winner was Boermans' "naked" cake of chocolate orange joconde sponges topped with speculaas cookies, inspired by her husband's Dutch heritage, that really stood out.
"The flavours are superb," commented Berry, "there isn't a single one that you failed on."
Meanwhile, time once again proved to be Dresser's nemesis, leaving her unable to finish her festive fruit cake as she ran about the tent looking for her "lost" tier, which was found hiding in Imdad's freezer.
Imdad's ambitious attempts also saw less success on the final round, as Berry described his four sponges of different middle-eastern flavours depicting the stages of Jesus's life, as looking "a little bit drunk".
The Great British Bake Off Christmas special will return to BBC One for its second and final part at 7pm tomorrow.