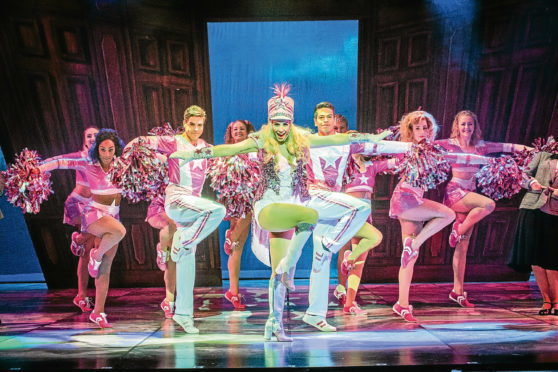 Travelling around the country with a chihuahua is something a little bit different for Bill Ward, who many will recognise from the likes of Coronation Street and Emmerdale.
For the last seven months, Bill has been taking to the stage with Rita Simons and Lucie Jones for the all-singing and all-dancing romantic comedy Legally Blonde. Sorority sister Elle Woods is passionate about pink, but when she is dumped by boyfriend Warner Huntingdon III, she ditches the pampering and bags herself a place at Harvard Law School to win him back.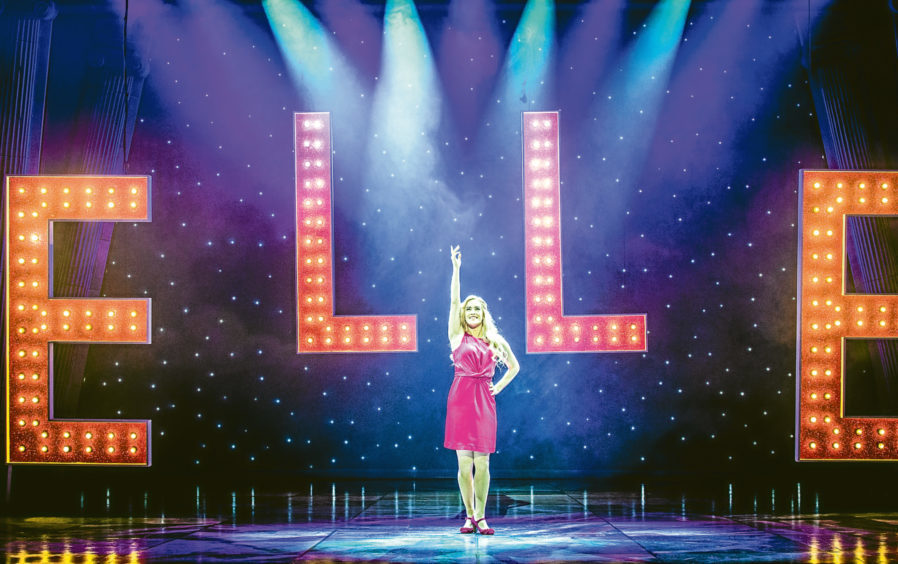 Bill said: "I knew one of the producers through a panto I did a few years ago. I knew this tour was coming up but didn't think there was a part for me. I had forgotten about Professor Callahan.
"When I read the script I thought it was great fun and something I definitely wanted to be a part of, so I auditioned just like everyone else."
A swift three weeks of rehearsal led to the tour kicking off last September and the cast and crew have been on the road ever since.
"It has been six or seven months of great fun," said Bill.
"And we had a nice big break around Christmas. I like the touring process. We are privileged to see the inside of towns and cities which we normally might never see."
For keen photographer Bill, days off are spent exploring the towns the show is visiting. Normally a landscape photographer in his spare time, the chance to create city images has been an enjoyable and challenging experience.
Before embarking on this lengthy tour, Bill explored his character through reading the original book, by Amanda Brown. Although his character Professor Callahan doesn't actually feature in the book, he is created from a number of lawyers who do.
"I haven't seen the movie but I am told that the musical is very similar.
"I hadn't seen it before rehearsals and made the choice not to, instead going back to the original source of the book," said Bill.
"The professor is based on a number of lawyers and it is interesting to see the character dissected. I enjoyed that about the book. But the musical is much closer to the film."
Legally Blonde, the story of college sweetheart and homecoming queen Elle Woods, might be seen by Bill's fans as a departure from his normal role. But Bill is no stranger to the stage and has adapted to the character just as he has with all of his previous roles.
"This is just another job. It is my job to play different people and I have probably played around 70 or 80 different parts in my career," said Bill.
"It gives me variety – I like it."
You can't talk about Legally Blonde without bringing up the canine cast members. A little chihuahua who plays Elle's much-loved pooch Bruiser has travelled around with the cast, looked after by David Barrett who plays the role of Emmett Forrest, Elle's love interest.
In every city the show visits, casting competitions have been held to find the role of Paulette's dog Rufus. The Aberdonian role goes to bulldog Squire after competing against several other dogs for the role.
"The dogs are great fun, but dogs are dogs. Sometimes they don't do what you want them to do, like run in the opposite direction," said Bill.
"But the show is great, great fun. Lucie Jones is fabulous. What a voice she has. She is very funny and the cast love doing it. The show has a great energy."
Legally Blonde arrives in Aberdeen, at His Majesty's Theatre, on Tuesday, May 1, and runs until Saturday, May 5. See www.aberdeenperformingarts.com
The show also runs at Eden Court in Inverness from May 7 to 12. See www.eden-court.co.uk