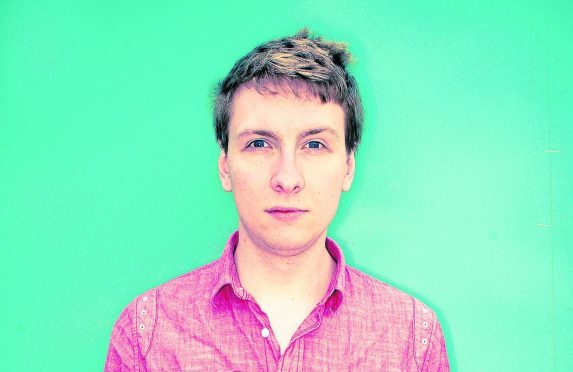 Self-proclaimed 'absolute lad' Joe Lycett, recently announced as the new host of the Radio 4 panel show It's Not What You Know?, is back with a new stand-up show which visits Aberdeen next week
YOU MAKE STAND-UP COMEDY LOOK EASY, BUT IS IT?
When it's flowing, it feels glorious. I think it's all about the work I've put into this over the last eight years that allows it to happen and it then becomes about instinct and second nature for what you do next. Being told that it's being made to look easy is the greatest compliment I could be paid. I've always wanted to create this persona on stage that people watch and don't feel as though they're watching a show; I'm at ease, so they're at ease. I watch a lot of stand-up and much of it is about the comic saying "aren't I clever?" Well yeah, you are, but I'm not feeling especially chilled-out in this room and I'm feeling on edge for you; the best stand-ups have this control and take me away to where they want to take me.
WERE YOU FUNNY AS A CHILD?
Probably not more so than any other, although I was voted the funniest student in the year book when I was a teenager. Some of my mum's friends came around the other week and one of them described me as a "weird" child, which reminded me of a few things that I'd done. I was really into classical music, so I used to go out into the garden and imagine that the various plants were part of the orchestra and I was the conductor and I also used to sing classical music to the flowers. I suppose that might have seemed a bit odd? I was a well-behaved but silly child. I remember trying to make people laugh but failing. I didn't have the looks and wasn't one of the cool kids, but occasionally I'd generate a line and people would then think "oh, he's interesting", and that's how it emerged.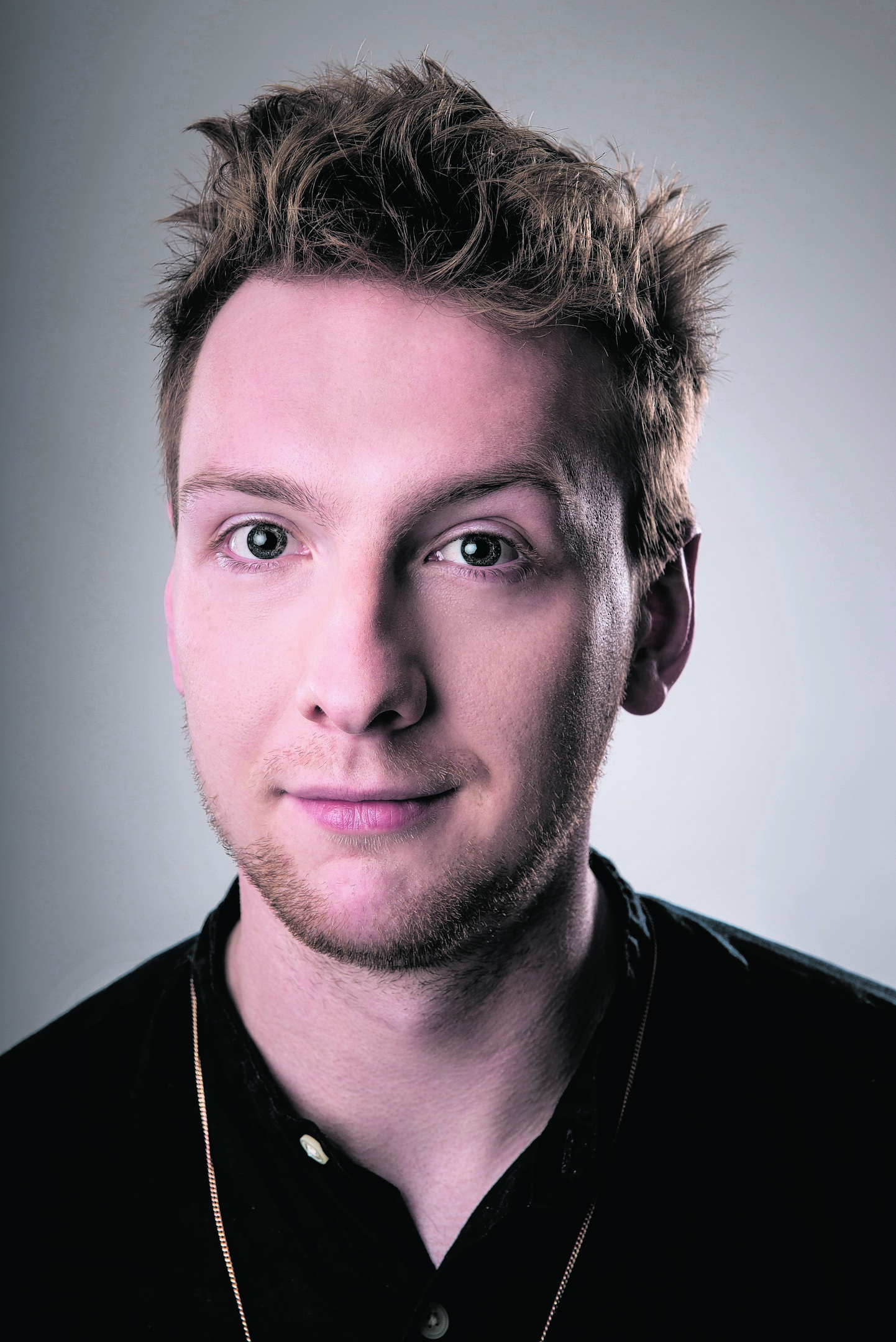 HOW DID YOU GET INTO STAND UP?
Originally, I tried it at Manchester Comedy Store's King Gong, where I was just going along to watch. But then I got drunk, went up on stage and, well, it went very badly. I felt that I had humiliated myself there, so had to make it right and then did a proper organised gig and I quickly got addicted. I can't really imagine life without it.
WHAT CAN AUDIENCES EXPECT FROM THE SHOW?
According to Joe's press release, he aims to take audiences to various different places with new material and share recollections of the campaign he launched to get himself on a high spot in Attitude magazine's Hot 100. It clearly worked, as he made the number 10 position in the company of such luminaries as Tom Daley, David Beckham and Zac Efron.
"I was 57 last year and they were all a bit 'who?' But after a few tweets saying that it would be a travesty if I didn't win this year, they sent a private message saying: 'Are you available on this day to come along?' Next year, I'll canvass someone really inappropriate like Vladimir Putin. It's such a silly event, but that issue of the magazine sells really well and gets people talking."
YOU ARE KNOWN FOR YOUR TRADEMARK ONLINE CAMPAIGNS.
DO YOU STILL SPEND LOTS OF TIME ON THE INTERNET?
These days I do less, but I used to run a few fake Facebook accounts and it became too difficult to juggle it all. There are a few people I want to challenge and mess with and I have a skillset now so I know how best to waste people's time. I do like the follow-ups which might turn out to be a routine.
YOU'VE SPENT A YEAR FOCUSING ON SCRIPTS FOR THE LIVE SHOWS. HOW DID THAT GO?
This year, I've found my rhythm with writing. It's been a long time to find it, though; I've really struggled in the past. But now I've done a month of the show in Edinburgh, I'm really excited about refreshing, adding and honing material for the tour. This is the second time I've gone on tour with my own show and I'm excited about it in the same way I was terrified about the first one.
YOU'VE DESCRIBED GOING ON STAGE AS LIKE ENTERING THE HELLMOUTH. WHY?
About a year ago, I did a gig with a comic called Mat Ewins and often comedians will say something like "see you on the other side" just when you're about to go on. He said "see you in hell" which really made me laugh and that's where that word came from. I definitely feel as though I really want to go on stage and it comes as a welcome relief from the nervous energy. Once I get the first laugh, I'm fine. I might chat with the front row, but if you're not geared up then sometimes it's better to simply open with a gag. No one's expecting the killer stuff in the first few minutes.
Joe Lycett: That's the Way, A-ha A-ha, Joe Lycett is at the
Lemon Tree, Aberdeen, on Tuesday, February 9. For tickets visit www.aberdeenperformingarts.com