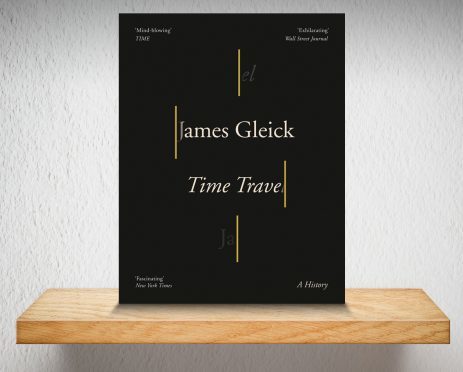 If you're expecting a rip-roaring ride through the wackily entertaining world of time travel films and TV shows, you could be in for a disappointment here.
This book is more of a ride through the scientific and philosophical arguments about trying to define what time actually is, which takes some of the fun away, although science historian Gleick does sprinkle brief appraisals of some classic stories throughout the 313-page book.
These include HG Wells' groundbreaking The Time Machine from 1895, a bit of Back To The Future, and Ray Bradbury's A Sound Of Thunder (a time traveller visiting the age of dinosaurs treads on a butterfly, producing the ultimate knock-on effect back in his own time).
Thankfully, the American author, a time-travel sceptic, also deigns to squeeze in a summary of Doctor Who's Blink, the first one with the Weeping Angels, although they're not mentioned here.
An interesting enough book, if you're after a bit of an intellectual run-through of the thoughts of the likes of Einstein, TS Eliot, and Vladimir Nabokov.