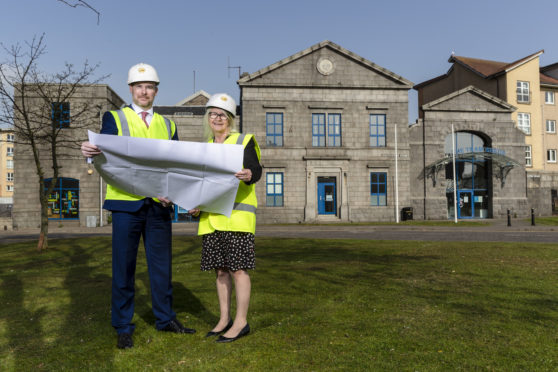 Youngsters in Aberdeen are being given the chance to add items to a time capsule as part of the city's science centre revamp.
Pupils at Hanover Street, Seaton and St Petere's RC schools are being asked to choose items they think reflect life in the Granite City in 2019, which will then be put to a public vote.
The most popular ones will be added to a secure capsule and buried in the structure of Aberdeen Science Centre, which is currently going under a major refurbishment.
The multi-million pound redevelopment at the Tramsheds on Constitution Street will transform the dated centre and expand the exhibition and corporate space.
Liz Hodge, chief executive of the centre, said: "We have tasked the pupils with selecting the items they think sum up today's Aberdeen and life in 2019, such as smartphones, a plastic bottle, a newspaper or a wrapper from their favourite snack. The possibilities are endless, and we are looking forward to seeing what they come up with."
As well as drawing, writing, using a computer or cutting out pictures to illustrate their ideas, pupils are being encouraged to include letters or short stories from pupils about their lives, how they travel to school, what they watch on TV or what they like to eat.
Gavin Currie, managing director from Bancon Construction, said: "The time capsule is a fantastic way of educating future generations about how we live today. The burial ceremony will mark the progress of the building work, which is on target to be completed and ready for the opening in the summer of 2020."