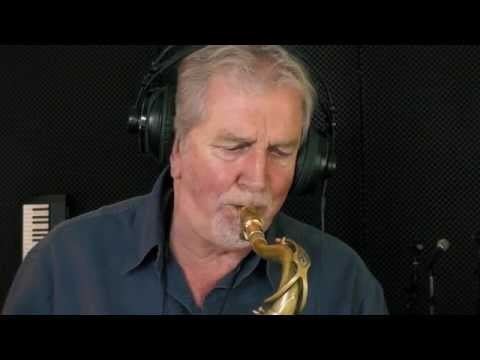 He was christened Malcolm Duncan when he entered the world in Montrose in 1945.
But from the moment he started playing a tenor saxophone, and become a founder member of the Average White Band in the early 1970s, everybody called him "Molly".
Mr Duncan, who has died of cancer, aged 74, was a pivotal member of the Scottish group who took the United States by storm.
And he performed a memorable solo on 'Pick Up the Pieces', the jazz classic which topped the American charts.
Initially, he wasn't keen on it being issued as a single, arguing it was a "funk instrumental played by Scotsmen with no lyrics other than a shout".
However, he revealed his lighter side in talking about the song's origins.
"It's about picking yourself up when things aren't going well. We had spent a lot of time making no money whatsoever, so it felt very relevant."
He and his bandmate Roger Ball were known as the Dundee Horns, after they both attended art college in the city, and once they joined forces with Hamish Stuart, Robbie McIntosh and Alan Gorrie, they recorded several huge-selling LPs.
He stayed with AWB for more than a decade, playing on such hits as 'Queen of my Soul', 'Let's Go Round Again' and 'Cut the Cake'.
The band paid tribute to Mr Duncan yesterday and said: "He had a recent bout with cancer and so one half of the 'Dundee Horns' is with us no more.
"His was the world-famous sax solo on 'Pick Up The Pieces', but apart from that, he was one of the funniest and most charming people you could ever meet.
"His son, Dan, was with him at the end and our condolences are with him and other family members."
Mr Duncan and Mr Stuart appeared at last year's Aberdeen Jazz Festival at the Lemon Tree, where they showed they could still strut their stuff in their 70s.
They admitted: "We were always bigger in the United States than we were at home, but a song like Pick Up the Pieces still crops up in the most surprising places.
"You'll go to a supermarket and it will be playing. Or you will hear it on a movie soundtrack or a TV programme, whether it is Iron Man or The Simpsons.
"It bamboozled many listeners when it first came out. They thought we were some American soul band. Then they discovered we were a bunch of hairy Scotsmen!"​