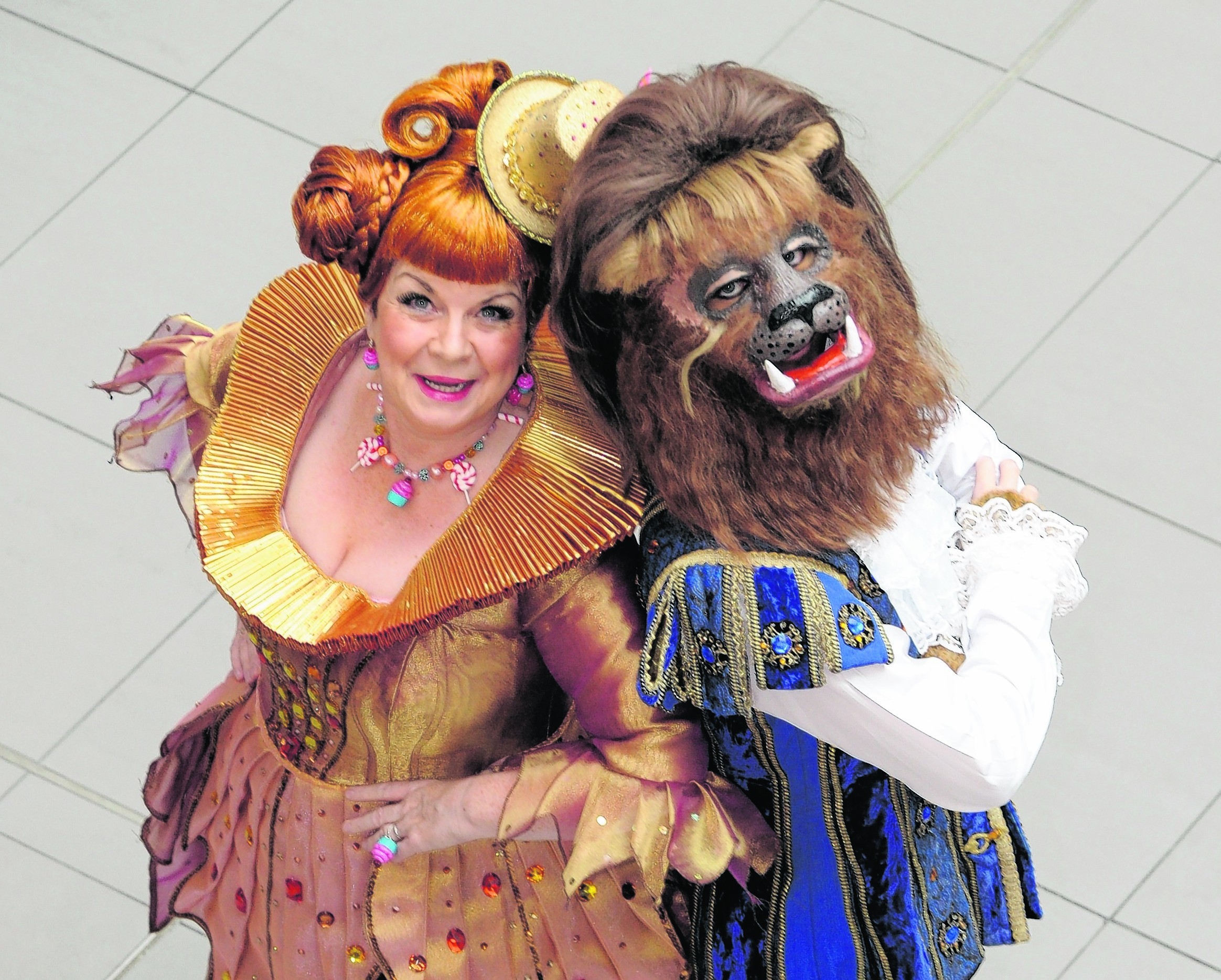 For Aberdeen's favourite panto performers, getting the formula right is all about getting your story straight. Andrew Youngson catches up with the cast and director before Beauty and the Beast bounces on to the stage
You would think that rehearsals for the north-east's pantomime would be a big jolly experience: turn up each day, coffee in hand, to spend the day messing about with your chums.
But with droves of ticket-holders ready and raring to see what Elaine C. Smith, Alan McHugh and Jordan Young have up their sleeves for this year's show – Beauty and the Beast – the pressure is most definitely on.
"This is the worst bit," said Elaine, before taking a sip of her cappuccino.
"Rehearsals are fabulous, but they're intense because you're cutting it and rewriting it. And as a producer, I'm also involved in it, so I have to really listen to other people's scenes, too, to make sure it sounds right. Because comedy is like music."
The highest enjoyment from the actor's perspective, she added, comes once the show is up and running when they can finally relax into their roles. As Mrs Potty – the beast's trusted helper and adviser – Elaine once again has plenty of stage time this year, much to the delight of audience members who come each year especially to hear her sing show-stopping numbers and deliver killer
one-liners from the hilarious script.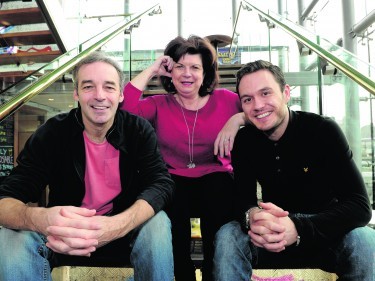 A "classic mix between the dame and fairy", Mrs Potty will take centre stage alongside Alan's Dame Kitty Brewster – in addition to his usual duties as scriptwriter – and Jordan's mischievous Boaby Brewster. Add in some massive special effects – monsters, transformations and a flying entrance by Elaine that will be a sight and a half to behold and it sounds like this year's show will be just what the north-east is looking for to stave off the winter blues.
On the acting front, the trio of Scottish performers is a winning combination year on year, but even they need an objective eye at the crucial rehearsal stage to make sure everything is golden before it's unleashed on stage this weekend, November 29.
Step up Sam Kane. The former Coronation Street and Emmerdale actor has joined the Aberdeen crew this year as director – a role he is well qualified for, given his own panto
acting pedigree which stretches back years.
"Sam Kane is fabulous because he wants us to come forward with ideas," said Elaine, nodding across the room at the English director.
Stepping into such a close-knit group is no mean feat for any director, but Sam has clearly been welcomed into the fold. And he certainly has his priorities in order.
"I just want to tell a story. I'm not aiming to conquer the world or anything: I just want to tell the story as best as I can," he said, describing the most important function of his job as he sees it.
"And with these performers, my life is easy. I've been in pantos many times, too, so I can appreciate it from an actor's point of view. Actors bring 95% of the show, but they can't see themselves onstage, so that's my job. I'm the 5% guy."
So how has he found working with the trio?
"With Alan, having the writer in the room is great. And especially one so loved in this place. You know you're in safe hands. Jordan is one of the most instinctively funny performers – he just has funny bones. And Elaine is just a genius who really knows what she wants. She's got too much experience to be wrong."
Ain't that the truth. In her years of doing panto, alongside her busy screen and theatrical career, Elaine has built up a sixth sense for what works – and, more important, what doesn't – for the wintertime theatrical tradition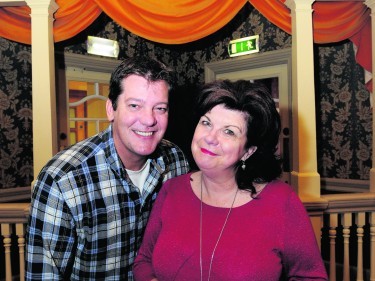 "I've always had a thing about other pantos around the country. Some call the show, for example, Peter Pan, but they don't have a notion of Peter Pan's story in it. They're just vehicles for comedians and whoever is in X Factor that year. That's great, but I really hate that. Maybe as a mum taking my kids, I used to see their confusion if the story went the other way," she said.
"But then other times, when you go to see Christmas shows there's no comedy there. You just want to say: 'Stop taking yourselves so seriously; have a laugh.' Scottish audiences want to laugh and get good songs, and I think, for me, that's really important too."
Elaine and her co-stars are firmly of the belief that, if you tell the story well, you can go wherever you want, and it's an outlook that Sam shares, too.
"Panto is easy to fail with. Some people get it seriously wrong, mostly by lack of storytelling. It's massively important to get it right," he said.
Elaine agreed: "You have to remember that this is probably the first time a child has been to the theatre. So you have to make something magical and wonderful."
Beauty and the Beast runs at HM Theatre, Aberdeen, from Saturday, November 29, to Sunday, January 4. For tickets and all performance days and times, including audio described, signed and captioned performances, visit www.aberdeenperformingarts.com/events/beauty-and-the-beast