Performing in beautiful classical productions one minute, then in stunning contemporary pieces the next, Andrew Peasgood has never been happier with the variety of dancing with Scottish Ballet, writes Andrew Youngson
Taking a short break from a packed rehearsal schedule, dancer Andrew Peasgood was listing to me all the parts he was learning for Scottish Ballet's winter tour of The Nutcracker.
"The roles I play are the Spanish, the Russian, the Prince, the cavalier – which is the attendant of the Sugar Plum Fairy – and the drummer boy as well, a soldier in the battle scene. And I'm sure there's something else . . . no, I think that's all of them," the soloist said, still with a note of doubt in his voice.
It might sound like a dizzying amount for one dancer to learn, but this is par for the course, Andrew explained – especially for this particular ballet, which has so much going on across its two acts.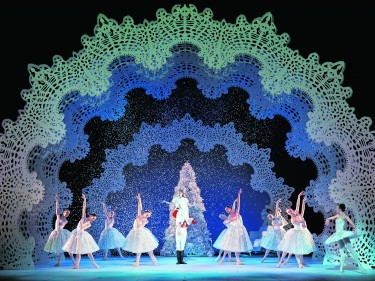 "Because there are so many different dances, along with that there are different styles, and therefore different personalities. So your rehearsal days are kind of crazy because you have to switch from one to the other very quickly."
The winter production, which takes in Aberdeen and Inverness during January, harks back to Scottish Ballet's earlier years by rejuvenating the founding artistic director's production. More than 40 years since it premiered, Peter Darrell's version promises to have lost none of its freshness, but stays close to the family-friendly, magical core of the story.
Audiences will delight in the festive tale of Clara, and her journey to a glittering kingdom of sweets, toys and, of course, the Sugar Plum Fairy – all dancing beautifully to Tchaikovsky's original spellbinding score.
"There's something in there for everyone, as it has a very clear narrative for all ages. It's just got that magical aspect. At the end, you're wondering: 'Was Clara dreaming or was it real?' And it's also very sweet, too," said Andrew of the ballet's enduring popularity.
At the age of 25, Andrew has already performed in 10 productions of The Nutcracker – seven as a young performer with the Royal Ballet, and three since turning professional. But this year, he's far from reaching his boredom threshold with the ballet, as it's fast proving to be the most challenging version he has tackled.
"This year will be my first time being the Prince. For me, that's a big one to look forward to, and very challenging, too. In this version, the Prince has a lot to do, because he's involved throughout the whole ballet," he explained.
"It's difficult technically, and also because he carries a lot of the narrative as well. So it's difficult to bring together all those aspects, but being my first year learning the Prince, it's really exciting. It's one of those roles to which you aspire."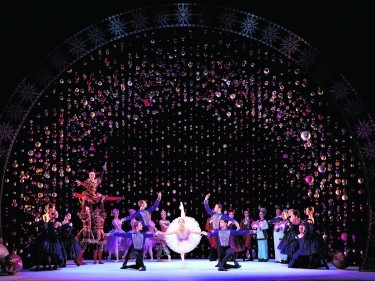 The production, which kicked off in Edinburgh earlier this month, is the perfect cherry on top of the 2014 cake for Andrew. It has certainly been a busy year for the English soloist and the other company members. Among the productions they have performed within the past 12 months are Hansel and Gretel, Matthew Bourne's Highland Fling, Romeo and Juliet and a double feature of The Crucible and Dylan Thomas's Ten Poems.
This wide spectrum of classical and contemporary material is precisely what Andrew looks for in a company, but it wasn't always so. Coming from a primarily classical background with the Royal Ballet, he didn't always think contemporary work would loom so large on his career path.
But that all changed after beginning his professional career with L'Opera National du Rhin in Strasbourg, France, six years ago.
"I remember my first day there; I had just come from doing classical dance and they were doing some contemporary piece. I was just thinking that maybe I was slightly out of my depth. But after a couple of weeks, I just had to get my head in the game and go with it," he said.
"I stayed for two years and I was really thankful for my time there because I learned how to use my body in different ways, and perform exciting pieces in terms of working with improvisation."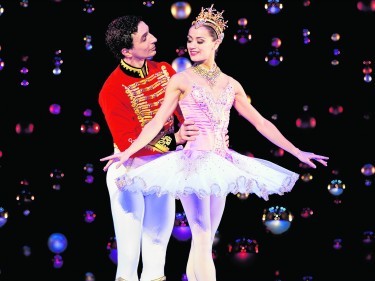 Flash forward to today and this variety of classical, neo-classical and contemporary dance is the reason why Andrew was drawn to join Scottish Ballet in 2010. It also explains his plans to stick with the company for years to come.
"As a national dance company, with only 36 dancers, we are very lucky to have such a broad range of repertoire. It's so important because, naturally, there are things you enjoy more than others, but ultimately, in dance, you want to experience and achieve them all. So being at Scottish Ballet has really allowed me to experience whole ranges of choreography, dance and acting, even. This broad range keeps us on our toes all the time, and it's always a different challenge.
"It's so thrilling and inspiring. And it means I don't put an age on how old I am as a dancer, because there's always something new in the pipeline and a new achievement I want to reach. So that's Scottish Ballet delivering on all aspects for me."
Scottish Ballet's production of The Nutcracker runs at HM Theatre, Aberdeen, from Wednesday, January 14, to Saturday, January 17 (tickets from www.aberdeenperforming arts.com or by calling 01224 641122), and at Eden Court, Inverness, from Wednesday, January 21, to Saturday, January 24 (tickets from www.eden-court.co.uk or by calling 01463 234234).