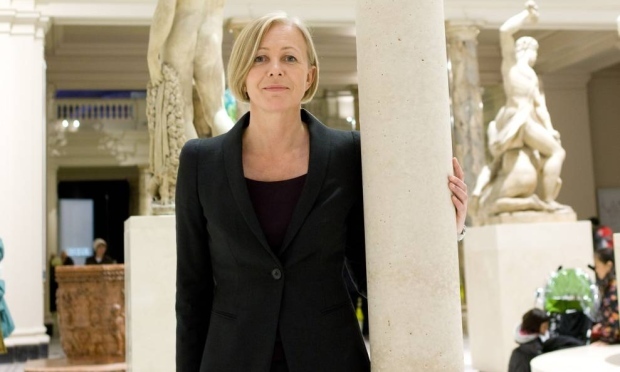 A lorry driver has denied killing a renowned north art designer by knocking her off her bicycle.
Moira Gemmill was on her way to work at St James's Palace in London when she was hit by a Mercedes tipper truck near Lambeth Bridge, Westminster on April 9 last year.
During a brief hearing at the Old Bailey yesterday, 41-year-old James Kwatia, pleaded not guilty to causing her death by careless driving.
Ms Gemmill was well known in art circles across Scotland, having studied at the Glasgow School of Art before moving to the north-east, where she spent a decade working at Aberdeen Art Gallery as head of programme support.
The 55-year-old, who was originally from Kintyre, then moved to the British Museum in London, before being head hunted by the Victoria and Albert Museum where she spent 13 years as director of design.
At the time of her death she had just started a new job as director of capital programmes at the Royal Collection Trust, where she had been hand-picked by the Queen to carry out renovations on Windsor Castle.
Her parents live at Saddell, near Carradale in Kintyre, and her brother Andrew farms at Ifferdale.
Shocked locals described Ms Gemmill as "highly-respected" and "popular" in the days after her tragic death.
Aberdeen City Council also paid tribute and said she a had made a "great contribution" to the local arts scene.
A spokeswoman said: "It is with great sadness that Moira's former colleagues at Aberdeen Art Gallery have learnt of her tragic death. Moira made a great contribution to city arts during her time at the gallery and was a highly-respected and popular member of the team. Our thoughts are with Moira's family and friends at this very sad time."
Kwatia, from Catford, south London, will go on trial on February 20.