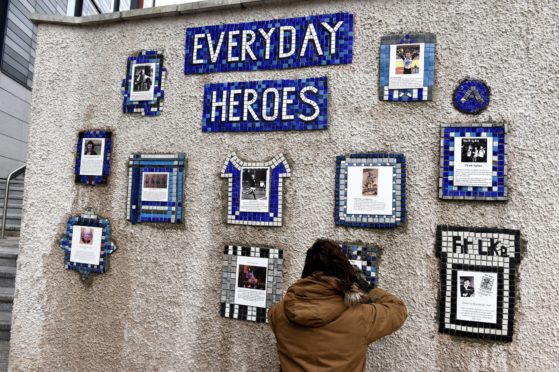 Artists from around the world are hard at work adding a splash of colour to Aberdeen city centre for this year's Nuart festival.
The countdown to the launch of the festival this weekend is on, with work already under way at several spots across the city.
Thousands of people have flocked to Nuart over the last two years, and organisers hope 2019 and will be the most exciting yet.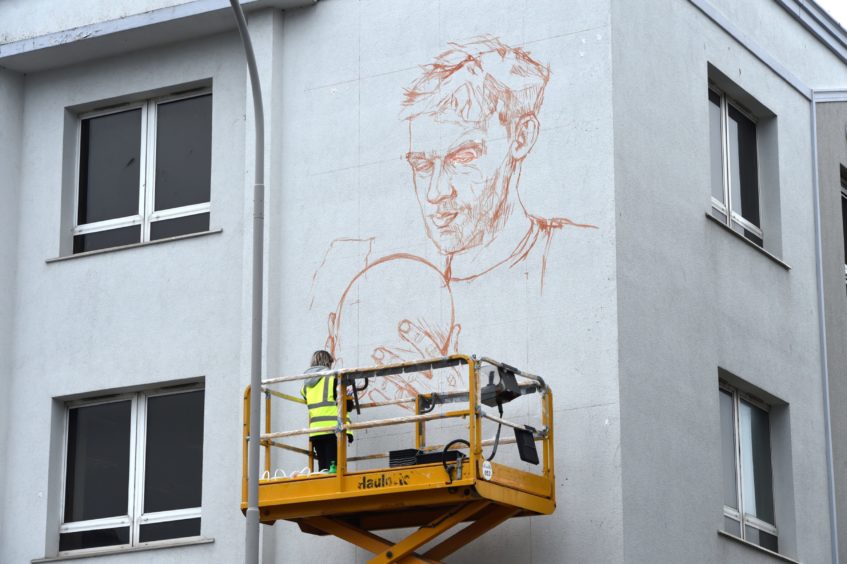 Murals and installations are already taking shape before the official opening on Saturday.
Larger scale pieces this year include the "photo-realist" work above the Green of Australian artist Smug and German Jan Vormann's Lego repairs to damaged walls.
Some of Aberdeen's potholed and cracked roads and pavements will also receive treatment, as they are colourfully tiled over by French artist Ememem.
Everyday Heroes – a mural celebrating the north-east's sporting stars, poets, doctors and even teachers – has also been moved to a new spot following a planning row last year.
Chief executive of Aberdeen Inspired Adrian Watson said: "Production has begun in earnest for Nuart Aberdeen and we can't wait to see what emerges across our city centre this week.
"From Smug's artwork coming to life on the Green to Hush getting started on St Andrew Street, there is a lot to enjoy.
"We would encourage residents and visitors to get out and about and take up the opportunity to see world class street artists in action.
"Watching as our city walls transform before our eyes is an incredible experience and not to be missed."
There will be a series of artist talks, lectures, debates and film screenings from Thursday to celebrate the launch of the event.
Mr Watson added: "In the past two years, Nuart Aberdeen has truly captured the affections of the public and we are sure that will continue to grow this year at what is shaping up to be our most exciting year yet."
Much of the art created for the last two editions of the festival remains popular, such as 2017's signature piece on the wall of the Aberdeen Indoor Market.