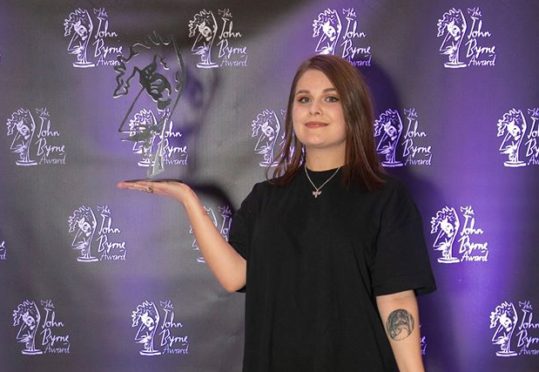 Two north-east students have been named among the winners of prizes at the country's biggest arts competition.
Artist Harmony Bury, 25,  and filmmaker Stuart Edwards, 30, both from Gray's School of Art at RGU  triumphed at the John Byrne Awards 2020.
Their works were among thousands of entries to the prestigious competition which aims to encourage creatives across Scotland.
Ms Bury's dramatic art installation entitled 'Scottish Forestry: Has Profit Trumped Biodiversity' gained her the John Byrne Award for Critical Thinking.
The award for Positivity, meanwhile, was given to Mr Edwards for his documentary 'What Traces of Ourselves Do We Leave Behind', which reflected on moments, feelings and experiences lived.
Niall Dolan, CEO of the John Byrne Award, said: "I think it is very good that such a wide range of creative people are eligible for the awards.
"Hopefully it will encourage those who are unknown to keep going at whatever they are doing."