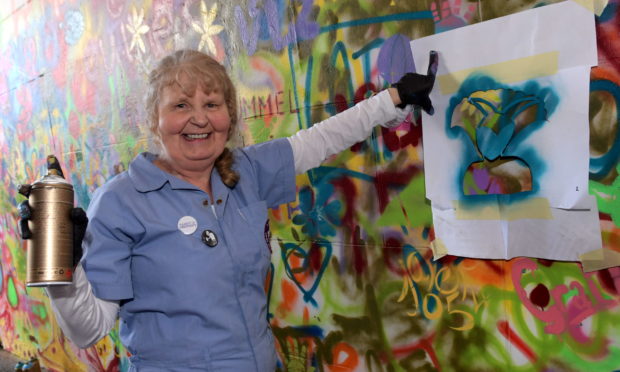 Aberdeen's Graffiti Grannies took the nation by storm last year when they added some colour to the Granite City with vibrant spray-paint designs.
But their cult following, which was considerably boosted following an appearance on ITV's This Morning, will have to wait for their next masterpiece while members self-isolate during lockdown.
However, the plucky pensioners have served as the inspiration for a guide to encourage other older people to get in touch with their creative side while stuck at home.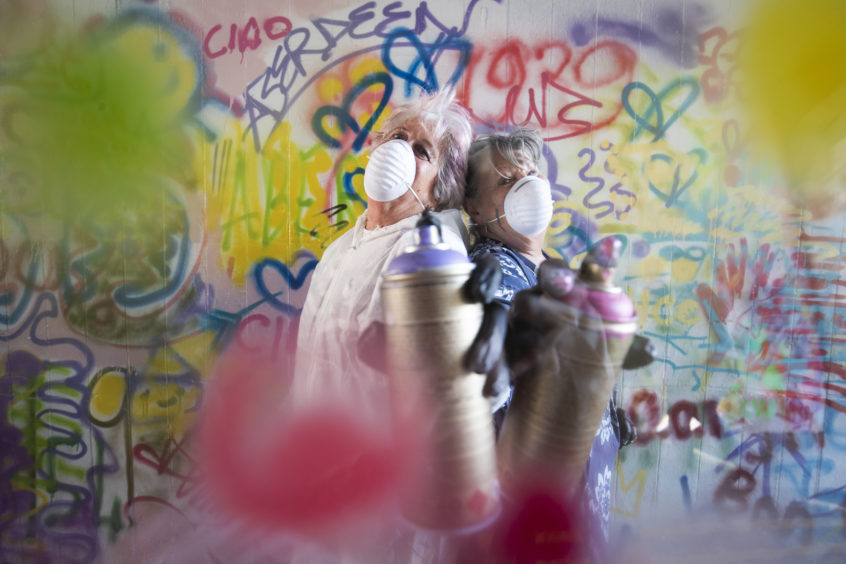 Pearl Cameron was one of the original Graffiti Grannies and has been spending lockdown creating artworks in her back garden.
"Art is therapeutic and you can get totally lost in it," she said.
"It gives you a sense of freedom and I think will help us all get through this quite difficult period.
"It's amazing how time flies when you're engrossed in something like this."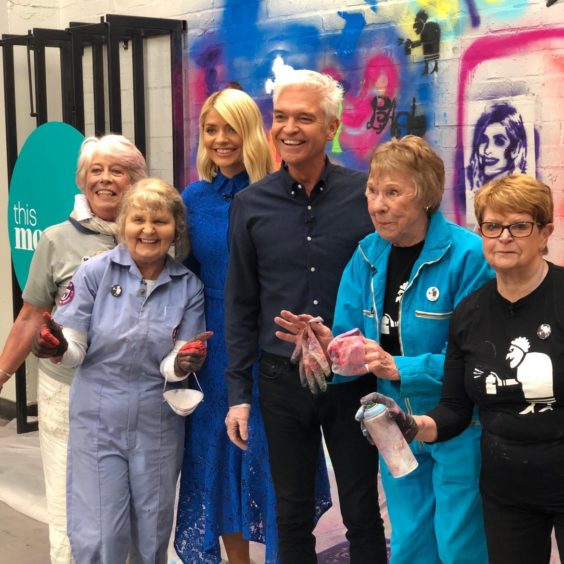 Mrs Cameron added: "You don't have to be able to draw, or walk or even get out of bed to be involved so this book should make a huge difference to people.
"Everybody can be creative but we don't always get the opportunity to do so."
The guide is the brainchild of Portuguese artist Lara Seixo Rodrigues who taught the team of over-65s how to use spray paint to express themselves as part of the Nuart Festival.
Miss Rodrigues has now created and released the Quarantine Workbook, which is full of colouring patterns, puzzles, messages and exercise tips.
She pieced it together with the elderly in mind, to ensure people who are isolated from their loves ones have something to keep them occupied and active.
The workbook is available to download for free, and hard copies are being distributed to care homes across the north-east by local firm Compass Print.
It has been created in English, French and Spanish with hopes of it being picked up by budding artists across the globe, who are also finding life in lockdown difficult.
Miss Rodrigues said: "In Portugal, and after just 20 days, we already have 4,000 printed editions being distributed.
"It has been a collaborative project with more than 40 different artists and contributors and the content is mainly focused in fighting the isolation of elderly people, who are being highly affected by this pandemic."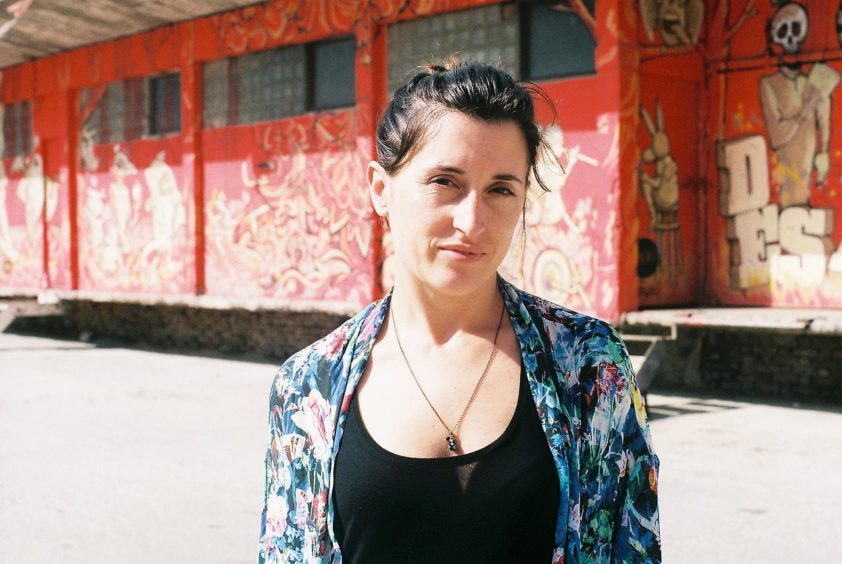 Aberdeen Inspired, which organises the Nuart festival, is seeking sponsorship to help print and deliver more copies of the workbook.
Chief executive Adrian Watson said: "Lara's genuine concern and exploration of how art connects with the elderly is inspirational.
"They should be applauded for putting their time and efforts into creating a workbook which helps with isolation and offers a hand of friendship in a time when it is most needed."