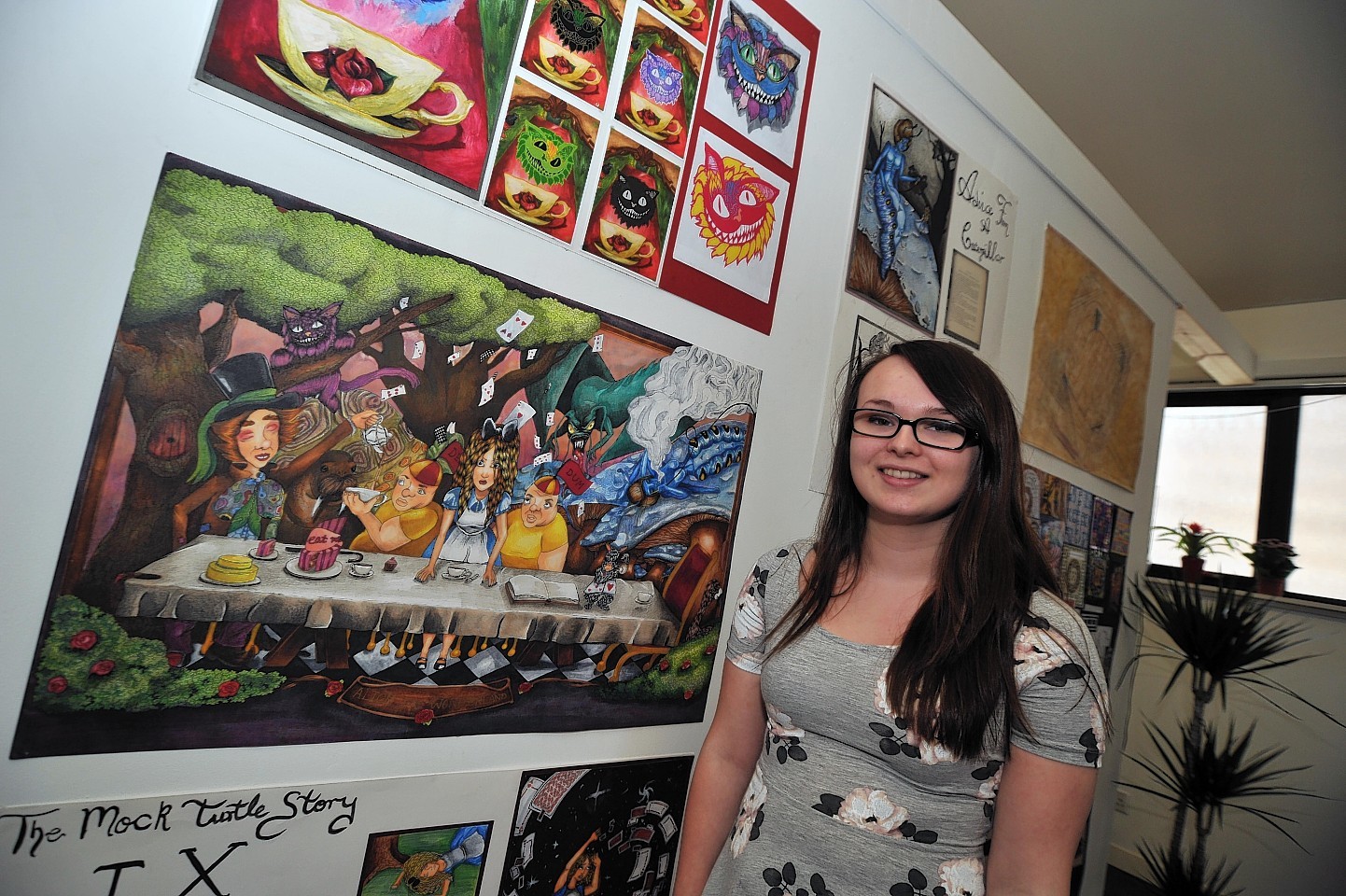 A group of north-east school leavers are being given the chance to shine at their own art show.
Six form Peterhead Academy pupils have launched a special exhibition of their coursework at the town's new Arcaro Arts gallery.
The teenagers have been tasked with organising their own launch event to officially open the colourful display, featuring scores of paintings and sketches.
Gallery owner Melissa Arcaro said: "I'd always wanted to do a collaboration with Peterhead Academy, but it was difficult to find a time when the pupils were available.
"We recently moved the gallery next to the school and that makes things a lot easier. I'm hoping this will be the first of a series of events involving the academy."
She said: "I've been blown away by the pieces on show. It comes from expressive and design work they have been doing in class."
Mairie Morrison, Joanne Fowlie, both 17, and 18-year-olds Leanne Mennie, Sophie Hyman and Evia Zaakalive are now busy working on invites and a promotion campaign for Monday's launch party, which runs from 1-3pm.
Miss Fowlie said: "Its a great show. Everyone has contributed something different."
Arcaro Arts recently moved into its new base, an old Brethran meeting hall in Peterhead's Balmoor Terrace. The place of worship closed its doors several years ago and went on the market.
Local MP Eilidh Whiteford, who opened the centre last month, said it offered "great opportunities" for local artists.