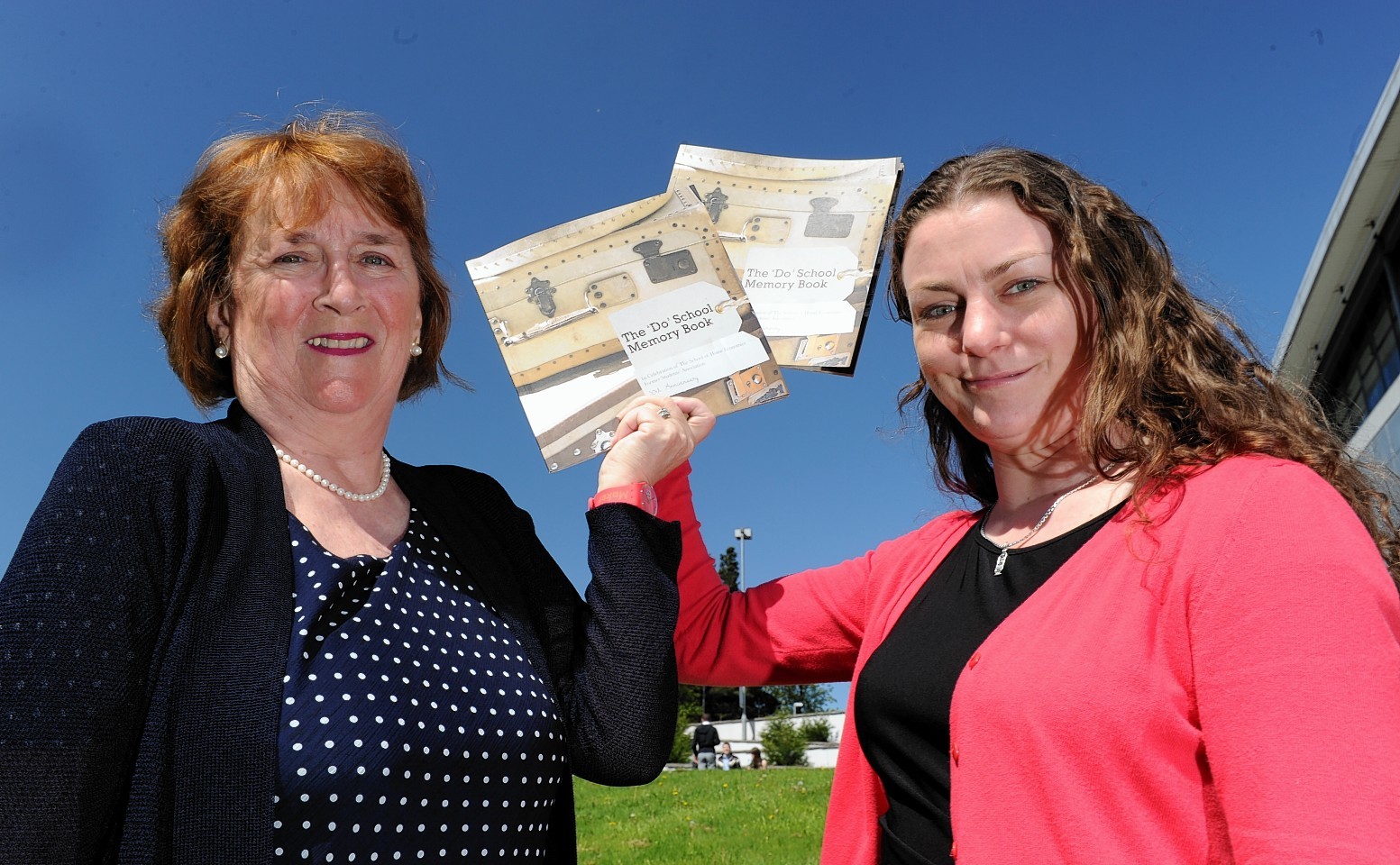 The cherished memories of a vibrant former students' group which is celebrating its 50th anniversary have been compiled in a new book and exhibition.
The Aberdeen School of Domestic Science, or the "Do-School" as it was affectionately known, was home to many domestic science students before they began their teaching careers.
Now more than 45 contributions for The Do-School Memory Book have been collected by members of the School of Home Economics Former Students' Association.
From a silk petticoat to a "special occasion" dress – items of the students' work have also been donated for an exhibition.
It tells the story of The Do-School through newspaper clippings, photographs, well-preserved workbooks and beautiful examples of needlework and dressmaking skills.
Elenore Garrow, secretary of the former students' association, said: "Members have donated many items for the exhibition, all of which were made with painstaking care and attention to detail.
"There are some wonderful artifacts which have been kept over the years from both the school in King Street, and the Kepplestone premises, such as copper pans and silver-plated serving dishes."
She added: "The memory book draws upon the memories of association members dating back more than 50 years who were keen to share their stories of what it was like studying at the school."
Claire Shaw, head of alumni relations at Robert Gordon University (RGU), attends the group's yearly meeting and updates members on what is happening at the university.
She said: "They always have so many wonderful stories to tell about their time at the 'Do-School' and I felt it was about time that we captured these for our current students and future generations to read."
RGU's Art and Heritage Collections team has worked with the association on the exhibition, which is open in Aberdeen Business School.
Copies of the Do-School Memory book, and a recipe book which accompanies it, will be available to purchase at the exhibition, which runs until August.