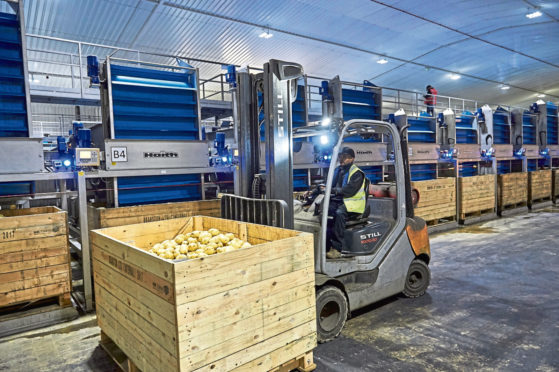 Farmers and food processors are ramping up their recruitment drives to enable the industry to meet growing demand for home-produced food.
The latest business to advertise jobs is potato supplier Branston, which is based at Abernethy in Perthshire and is looking for at least 14 team leaders, machine operators, forklift truck drivers and engineers at its factory. A spike in demand for potatoes has led the company to offer temporary contracts to people with all levels of experience.
And a simplified recruitment process involving telephone screening has been introduced to reduce unnecessary face-to-face contact while social distancing rules apply.
Managing director James Truscott said: "We want to keep the nation supplied with potatoes during this time of need. So many businesses have been impacted and many people have been laid off from their jobs, so we're hoping we might be able to help."
Branston has redeployed its agronomy staff on the weighbridge intake process and is training its engineers to run packing machines. For information contact tempjobs@branston.co.uk