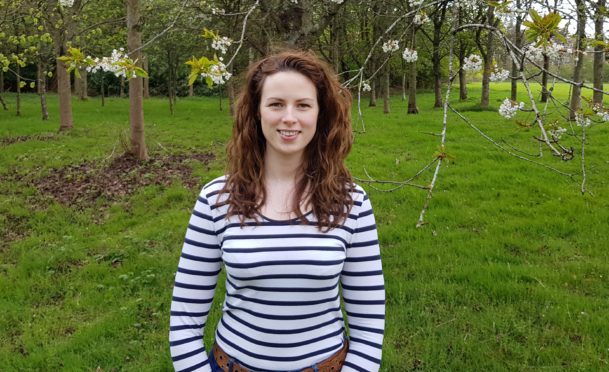 Udny young farmer Gemma Bruce has been appointed national chairman of the Scottish Association of Young Farmers' Clubs (SAYFC).
Ms Bruce, who previously served as north region chairman at the association, was elected to the top role at an online video conferencing meeting of the SAYFC national council.
She replaces Kim Livesey and will be supported by Kilmaurs club member Katie Burns in the role of vice-chairman.
"I am looking forward to the year ahead and to the challenges of navigating the association through these changing times," said Ms Bruce.
"We have a lot of new ideas to keep members involved and I can't wait to see these come together."
She said other priorities for her time in the role would include developing SAYFC's Are ewe okay? mental health campaign, and the new SAYFC Connect platform.
Launched last month, the online networking platform provides information on clubs and events, and job vacancies.
It is also a portal for potential supporters to register their support for activities including being a judge for speech-making contests, a cattle dressing coach, or a club adviser.
Other changes at SAYFC include the appointment of Bower club member Gemma Duguid to the role of north region chairman and Turriff member Murray Stephen as her vice-chairman.
The agri and rural affairs committee will be chaired by Bankfoot member Catherine Sloan, with Ally Brunton from East Fife in the role of vice-chairman.
The international committee chairman is Lianne Brunton from East Fife, and Lucy McClymont from Lower Nithsdale is vice-chairman.
Meanwhile, a number of prizes were presented at the virtual SAYFC north region annual general meeting.
The award for the club with the highest percentage increase in membership from the end of February 2019 to the end of February this year went to Lower Speyside with a 23% increase.
The participation award for the year went to Udny JAC.