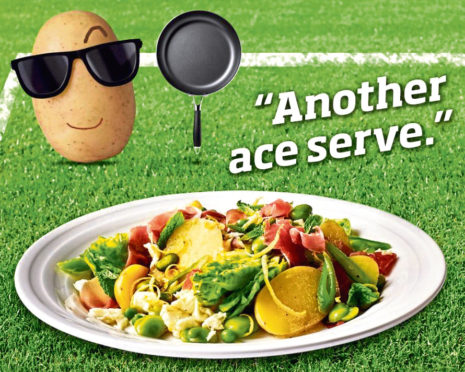 A new TV advertising campaign to boost sales of potatoes during the Covid-19 crisis will launch next week.
The adverts, which will be broadcast on catch-up TV outlet the ITV Hub, have been developed by UK farm levy body AHDB as part of a revival of its More Than a Bit on the Side campaign.
They will feature a cheeky potato character – Bud the Spud – alongside a range of suggestive slogans aimed at inspiring home cooks to add an extra potato meal to their weekly cooking plan.
"With so many of us cooking more at home and looking for new ideas to keep mealtimes interesting, it's time to remind people the humble spud can take centre stage," said Rob Clayton, strategy director for potatoes at AHDB.