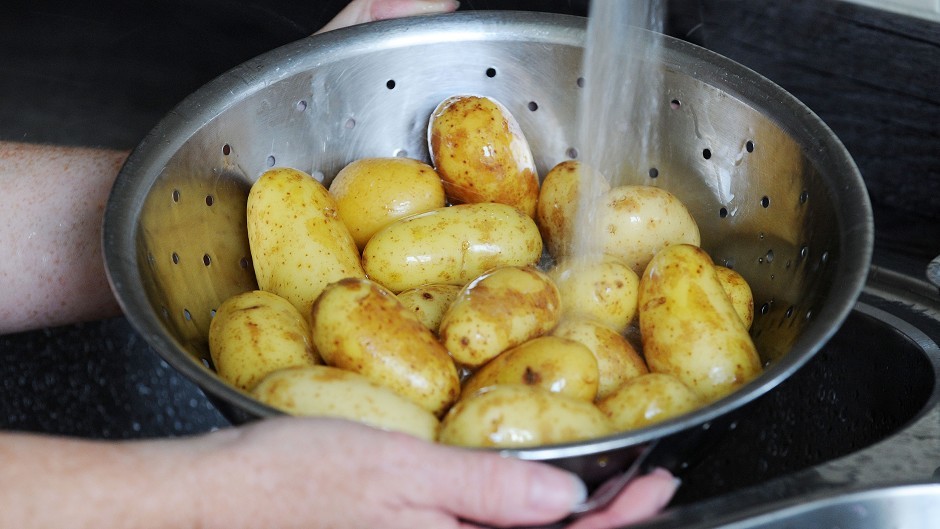 Scottish tattie growers are being urged to make use of new promotional material aimed at getting more people to eat fresh potatoes.
Levy body the Potato Council has unveiled the new slogan for its promotional One Voice campaign, after asking growers to pick one from a list of five.
The chosen slogan – Potatoes are not just tasty . . . naturally salt free, fat free and low in sugar too – will now be rolled out across a range of free materials including car stickers, A2 posters and farm field banners.
"Potatoes have had a tough time recently and we need to pull together to demonstrate that not only do they taste great, they have some impressive health credentials too," said Potato Council head of marketing and corporate affairs Nick White.
"We had a fantastic response to our range of promotional ideas, as well as general marketing activity feedback. The natural goodness of potatoes is seen as a particularly strong and impactful message, which we hope everyone in the supply chain – from farmers to retailers – will adopt and put on prominent display so consumers recognise the benefit of potatoes; they're a great, healthy, nutritious food."
Growers can order promotional material online at www.potato.org.uk/onevoice.
The One Voice campaign was launched in November 2013 and aims to encourage industry to work together to spread positive messages about potatoes to consumers, politicians and children.