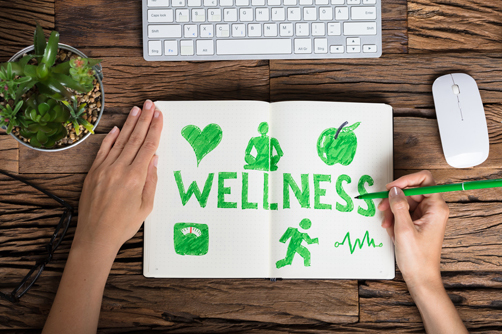 It's getting colder, darker and windier, and for many of us this time of year brings with it the need to look after ourselves better.
Whether it's a touch of the winter blues or just some relaxation before the rushing around of the festive season, we all need to take time to unwind and take care of ourselves.
These are some great ways to do just that, both physically and mentally, in beautiful and tranquil surroundings.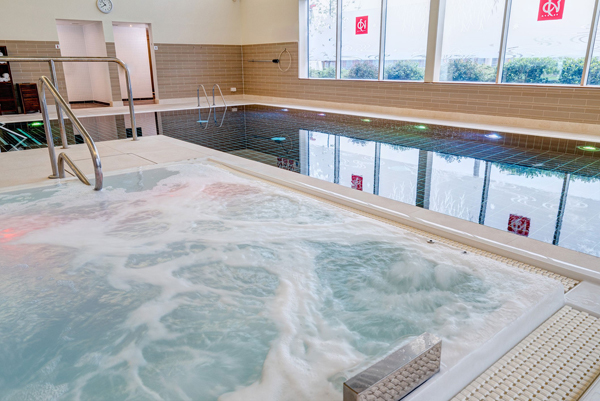 Whether it's going for a peaceful dip in the spacious Ozone pool, detoxing in the herbal-infused steam room or unwinding in the sauna, the Japanese-inspired Yu Spa in Dundee has something for everyone when it comes to relaxation.
This award-winning spa is fast becoming Scotland's ultimate day spa destination, and with it being open seven days a week, there's no excuse not to indulge in some Yu time!
Yu Spa immerses you in a luxurious relaxation experience unlike any other.
Inspired by the healing power of Japanese treatments and located in the contemporary Apex City Quay Hotel & Spa, it's an oasis of serenity where you can escape the hustle and bustle of everyday life.
Treat yourself to a massage after a hectic work week or a detoxifying facial if you've had a particularly heavy weekend. If you're feeling energetic, you can even squeeze in a workout in the gym.
Round off your experience with a light bite at Metro Brasserie where Yu Spa have collaborated with the hotel restaurant to create a range of customisable bento boxes to nourish you post treatments. If you join the spa then you'll also benefit from a 25% members' discount on food and drink.
Membership costs £39.50 per month and gives you full access to Yu Spa and its facilities, including over 50 Elemis spa treatments. Depending on when you like to unwind, off-peak spa memberships are available, as are joint memberships, and if you buy an annual subscription, you'll get 13 months for the price of 12.
The spa is waiving their joining fee for a limited time, saving you £50 if you join by the end of November. At rates like these, you don't need to worry about feeling guilty for treating yourself so close to Christmas!
Find out more about Yu Spa here.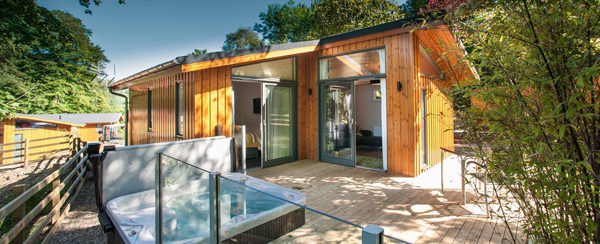 If you are looking for a quiet and relaxing place to unwind, look no further than Highland Perthshire.
The perfect place to spend a week or a weekend, Erigmore's ever popular luxurious Highland and Boutique Spa Lodges in the heart of Highland Perthshire offer the chance to simply relax and unwind in style.
With an extensive open plan living space inside and a contemporary outside decks – complete with your very own Hot Springs hot tub – there is space aplenty to really let yourself breath.
Hot tubs are installed in one and two bedroom lodges at Erigmore, so couples and friends can enjoy a soak, surrounded by stunning woodland and scenery.
The Erigmore facilities also include an indoor pool, sauna and Jacuzzi to help you unwind – if you can drag yourself out of your hot tub that is!
Set within Perthshire's 'Big Tree Country' Erigmore Estate is the perfect place to escape to, explore the beautiful countryside and experience the very best in quality holiday accommodation.
Enjoy walks along the River Tay soaking up the breath taking surroundings you will find yourself in the heart of Perthshire on the doorstep of the finest natural scenery Scotland has to offer. Pets are also very welcome to stay with you – look for the dog symbol when booking your lodge as some these lodges are suitable for pets. With many areas to explore with your four legged friends, the on-site leisure facilities will offer a welcome chance to relax and unwind.
With pubs and dining options in the towns and villages nearby, a stay at Erigmore offers the very best in luxury and relaxation.
Click here to book or find out more about Erigmore.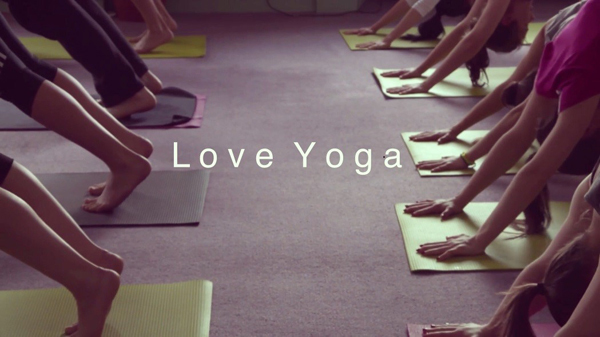 Cold, dark mornings and winter nights are not particularly conducive to encouraging you to roll out your mat and get to your regular yoga class. However, it is perhaps the single most important decision you could make to support your mind and body as you move through the coldest season of the year.
Research consistently highlights that symptoms of chronic joint pain are exacerbated in winter. In general, yoga postures in a flowing form style maintains joint mobility and increases circulation while loosening stiffness within the joints.
In winter, a combination of central heating, lack of ventilation, low humidity, less atmospheric moisture, cooler air and wind tend to cause the skin to become dry and dehydrated. The benefits of sweating during a strong, heated yoga practice is the body's natural way of cleansing the pores of the skin, maintaining skin hydration while increasing the texture and suppleness of the skin.
One of the benefits of yoga is that you can choose a yoga style that's tailored to your lifestyle. Love Yoga offers a range of styles and classes, such as yin yoga, power yoga, relaxation yoga etc. Whether you prefer to practice in a group session or in a private session, there are a huge variety of options available to suit your goals and needs.
Not sure which class is for you? See the class styles page for more information. All of Love Yoga's classes are drop-in – you don't have to book, just come along as and when suits you!
Find out more about Love Yoga's classes here.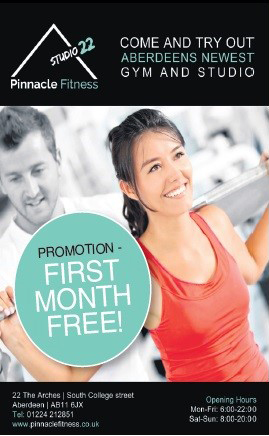 Your journey to getting fit can get a boost, thanks to Aberdeen's newest gym.
Pinnacle Fitness is offering new members their first month FREE if they sign up for a minimum of three months (£24.99 a month thereafter).
Membership includes the use of the gym, access to all of the classes which includes the newest craze boogie bounce and a personalised programme designed by one of the fully qualified instructors.
Pinnacle Fitness is not only equipped with top of the range Precor cardiovascular equipment; they also hold a selection of both weight stations and free weights to cater for all your needs.  Members can track and control your fitness progressions and goals by downloading the Prevea app.
For a complete body work out the Jacob 's ladder which was feature on the Biggest Loser – this 10 minute workout uses all muscles for the ultimate body workout. It's also the only gym in Aberdeen to hold a Jacobs Ladder to add that little bit more intensity to your workout.
Visit the Pinnacle Fitness website to find out more.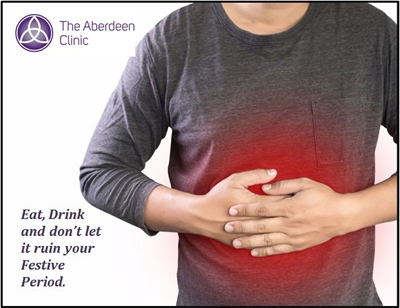 Its nearly that time of year again to eat, drink and be merry – but Christmas and New year festivities are not always friendly to our gut!
In particular for the 1 in 5 of us that suffer from regular gastro-oesophageal reflux (GORD) or those who experience the bloating and cramps of irritable bowel syndrome (IBS) the festive period can be an endurance test.
Bama Kumar, specialist dietitian at the Aberdeen Clinic said: "Many patients mange to control their IBS by avoiding the foods known to trigger their symptoms. However this can be difficult when you're out at friends or going to parties.
"Buffets are a particular problem as pastries (quiche, vol-au-vents, sausage rolls and pies), fried foods, chocolates and mince pies are all notorious causes of IBS symptoms. It's better to try to stick to the all-round healthier options such as salmon, lean meats , chicken and fresh prawns."
Bama also gives many of us the excuse we need to avoid the sprouts on Christmas Day.
He explained: "For IBS sufferers foods such as pulses and beans can lead to bloating and, of course, I would include sprouts along with these."
Many of the things we do over the Christmas holidays are almost a prescription to cause reflux. Going to bed on a full stomach is probably the worst thing you can do for reflux. Fizz is not your friend if you suffer from reflux , so nice as it may be, the ubiquitous champagne or prosecco at this time of year will dilate your stomach quickly and cause reflux, better to pick something still.
Bama advised: "If you do suffer from GORD it is probably good to ensure you have a stock of  omeprazole, nexium or the equivalent at home, as this is certainly the time of year you are going to need them."
The Aberdeen Clinic offers packages to diagnose and treat the distressing symptoms of IBS and GORD.
Find out more at the Aberdeen Clinic website.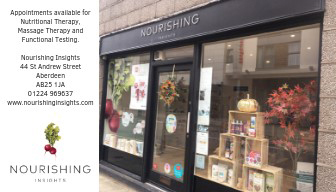 Coughs, colds, and other viruses (including chicken pox and the rota and norovirus) seem to be doing the rounds already! Here are some top tips from Nourishing Insights to stay healthy this winter.
1. Optimise Vitamin D – Shown to reduce incidence of respiratory illness, colds and flu, vitamin D helps build strong bones and prevents chronic disease. They offer vitamin D testing to help optimise the dose offering you much needed protection. Levels are commonly low due to sun avoidance and sunscreen use.
2. Take probiotics (either in supplement form or food ie kefir and sauerkraut) – With at least 70% of our immune system in the gut getting enough good bacteria is vital. Supplementing with probiotics has been shown to reduce school absence by 30%.
3. Omega 3 – Great for our brains and helping us focus. Omega 3s also reduce inflammation and prevent attack by toxins and pathogens. Food sources include oily fish, eggs, walnuts, flax and chia seeds, and grassfed meat.
4. Eat a rainbow – Eating a wide variety of colourful vegetables and fruit ensures we get a combination of vitamins, minerals and antioxidants supporting the immune system.
5. Sleep – Sleep is when our bodies rest and restore. Aiming for eight hours for adults and at least 10 hours sleep for little ones is a great way to ensure they get the rest they need to grow and thrive.
Nourishing Insights also offers massage therapy, including baby massage classes and a range of functional testing including food intolerance.
Visit the Nourishing website to find out more.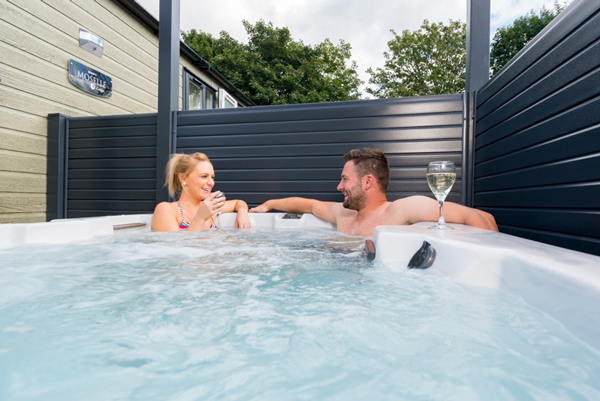 When booking your well-earned holiday, what more could you want than some downtime and relaxation? There are not many better ways to relax than with a luxury lodge or caravan break, complete with its very own private hot tub.
From Wood Leisure's top of the range signature lodges to their caravan holiday homes, they have a number of hot tub properties available at their award-winning holiday parks, ideally located in beautiful areas of Scotland including Aberdeenshire, Perthshire and Loch Lomond.
The Signature Lodge range offers the ultimate in luxury for a relaxing holiday, all come complete with their very own private outdoor hot tub – perfect for star gazing! To add to your enjoyment, the Signature Lodges benefit from en-suite bathrooms, bath robes, slippers and toiletries and boast state of the art kitchen appliances enhancing your self-catering experience.
Available at Deeside, Blairgowrie and Loch Lomond holiday parks, Wood Leisure's Signature Range is available in two or three bedrooms and are well suited for both romantic getaways and family holidays.
The Deluxe Lodge Range is Wood Leisure's collection of pet-friendly luxury holiday lodges with hot tubs at Blairgowrie, Deeside and Corriefodly holiday parks. Available in various sizes, with two, three and four bedroom models all available, they can offer you the perfect hot tub holiday to suit your needs.
New to Wood Leisure are the Caravan Holiday Homes with Hot Tubs, allowing you to enjoy a hot tub break, at a more affordable option.
Sleeping up to six people, these holiday homes are perfect for romantic breaks for two, or for larger groups and families looking to enjoy a relaxing holiday.
Visit the Wood Leisure website to view all of the accommodation options.