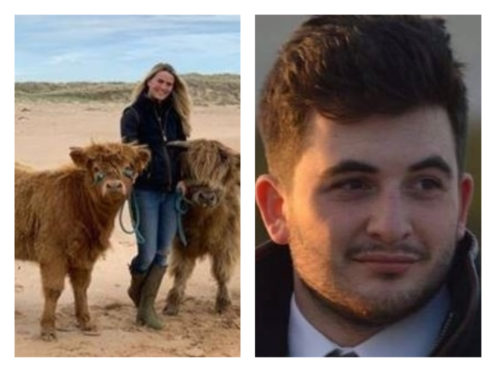 The search is over – we have found the new Face of Country Ways 2019.
Sara Duthie and Jordan Dickson are the recipients of the coveted prizes – a photoshoot and feature in the fashion pages of your life magazine, as well as a fabulous pair of Dubarry country boots worth £329 and a £250 voucher to spend in Country Ways.
The country and equestrian clothing store in Aberdeen teamed up with the P&J's Saturday magazine and launched a search to find one male and one female who would take up the role of brand ambassador.
Entrants were asked to send a photograph of themselves plus a short essay on why they should win the coveted prize.
The judges – Cheryl Livingstone, from the P&J, Rosemary Michie, from Country Ways, and Graeme Duncan, from Dubarry – then whittled the entries down to six finalists before coming to a decision on the winners.
Rosemary said: "Congratulations to Sara and Jordan for winning the your life magazine Face of Country Ways. A huge thank you to everyone who entered, there were so many great entries! Well done again to our winners!"
Sara Duthie, 20, Aikenshill, Foveran
"It was my auntie who suggested I enter, after seeing the competition in the paper. I thought I'd give it a shot. I've been helping out at our family farm for the past 10 years. My passion is Highland cows; it started off as a hobby and now we have 47 in the herd. I'm excited to get started and promote the clothing, especially for people of my age. Quite often the model is an older women in farming magazines. But actually, this look can be worn by the younger generation as well."
Jordan Dickson, 22, Montrose
"I heard about the competition from a friend of mine. I've never done any modelling or anything before but she thought this would be a good fit for me as I have a passion for the outdoors and spend a lot of time doing various country pursuits. I used to be a gamekeeper myself and recently moved back home from Lancashire to get more into the farming side of things. It was great to win and totally unexpected. My girlfriend was asking me what I'm going to be doing next [as brand ambassador for Country Ways], but I've honestly no idea what to expect – I'm just excited to get started."
Look out for the winners Country Ways photo gallery on the 19th of October in your life