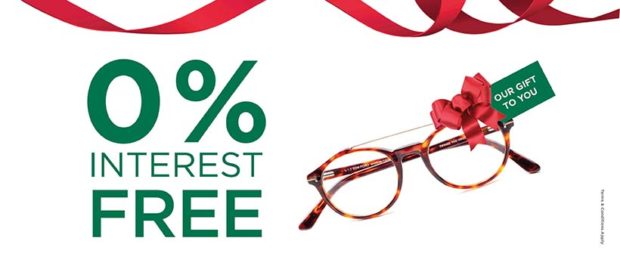 With the festive season just around the corner, Duncan and Todd is granting customers their Christmas wish with an interest free credit option.
Available across frames, lenses and hearing aids, this incentive is the perfect present for those looking to invest in a stylish, yet practical accessory while also offering customers the opportunity to offset those Christmas costs by spreading the balance out over a selected time frame.
For glasses wearers, interest free credit can be applied over a one to four month period and all that's required is a 35 per cent deposit of the total cost on the day.
With the fashion conscious in mind, spreading the cost over this festive period allows customers to splurge on the designer frames they've been eyeing up all year.
As the festive period approaches, it's time to dig out the sequins and sparkles and embrace the glitz and glamour of the season. With huge names available including Calvin Klein, Guess, Tiffany and Rayban, that new pair of designer frames could be the perfect addition to any outfit.
Gosia Tyrakowska, branch manager at Duncan and Todd Belmont Street North, said: "A good quality pair of glasses that flatters someone's face shape can have such an impact on their confidence or personal style.
"With frames it is so individual, but sometimes it's not about what you like the best, but what suits your facial features. Our staff members are trained to give advice on what suits a customer needs."
The specialists in eye and hearing care also offer interest free credit for hearing aids, which can be spread across a 12-month period.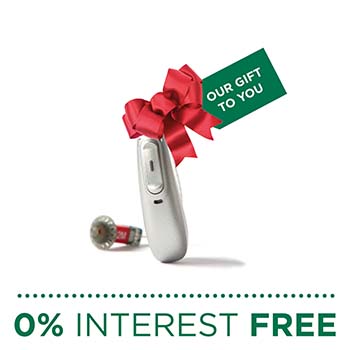 Investing in the latest models from top quality brands, the audiology experts have products from Oticon, Unitron, Phonak and more.
By spreading the cost over this time frame, hearing aid users are able to invest in the latest technology, so they can fully enjoy the magic of Christmas, whether it's taking part in the latest Christmas carol sing off, or joining in on the conversation at Christmas dinner.
"Hearing aids have progressed so much over the years and they're no longer an unattractive piece of technology that customers feel embarrassed about. We have a selection of discreet aids which are much more appropriate for many users and can blend in with any hair style or outfit.
"Introducing interest free credit really is the perfect gift for those trying to find an ideal style if their perfect frame or hearing aid was previously outwith their budget."
Each branch is staffed with professionals in the optical and audiology industry so customers will receive expert advice on what hearing aids work best for their needs, or what frames suit and flatters each face shape.
To find out what style or brand works best, customers are advised to pop into any branch and speak to staff about the various brands and designs on offer.
For more information about how interest free credit works for frames and lenses, please visit duncanandtodd.com/offers/interest-free-credit/ and for more information on hearing aids, visit duncanandtodd.com/hearing-care/.