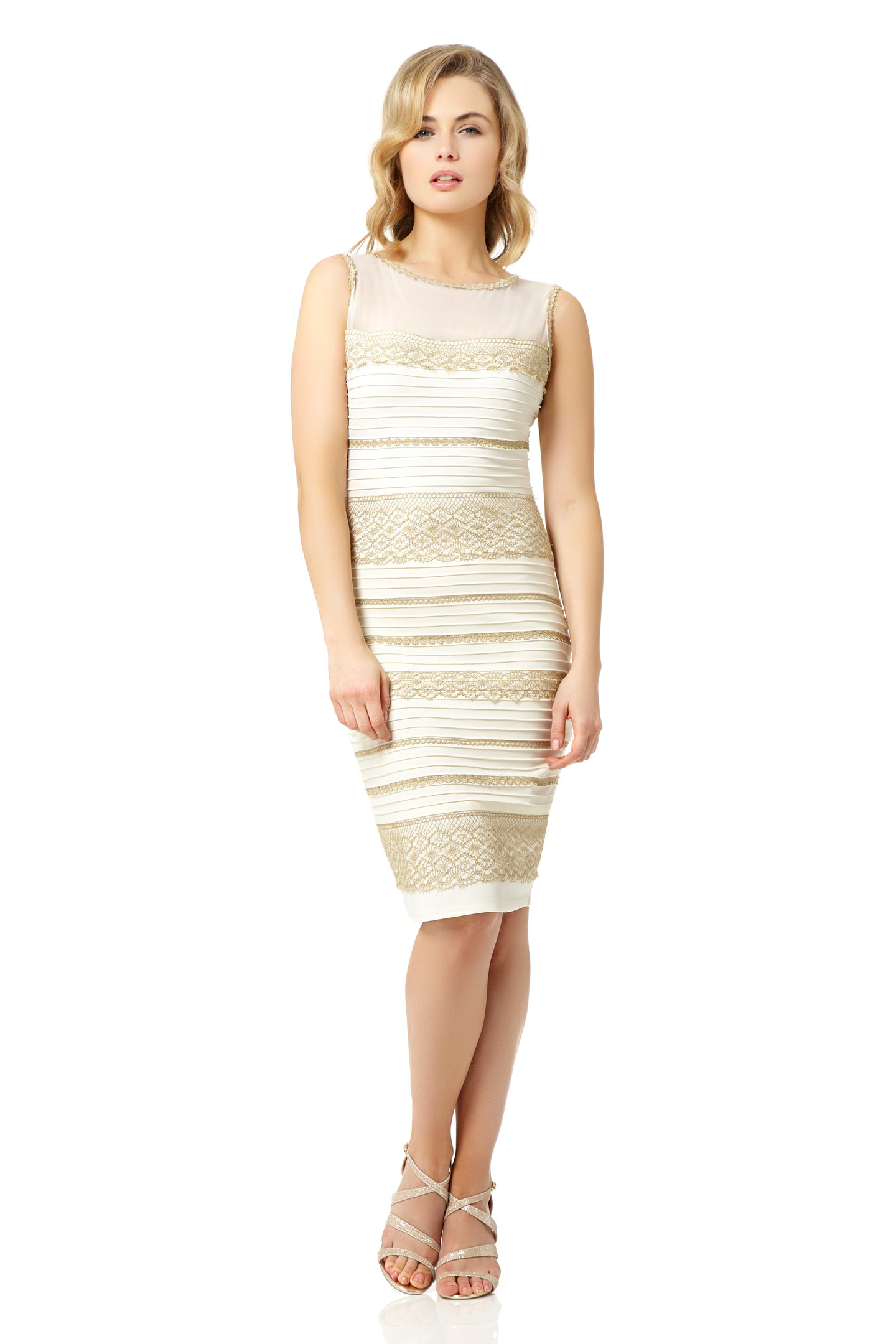 It was the question on everybody's lips last week, but it looks like we finally have an answer.
The makers of "The Dress", a blue and black number that some people mistakenly saw as being white and gold, have now created a one-of-a-kind white and gold version of it to appeal to those whose eyes don't work properly, and to raise cash for a good cause.
The creators, Roman Originals PLC, created the one-off white and gold version to be auctioned off online in aid of Comic Relief.
The eBay auction began this morning, and the highest bid has already reached £540.
If you're that determined to prove your co-workers wrong, you can place your bid here