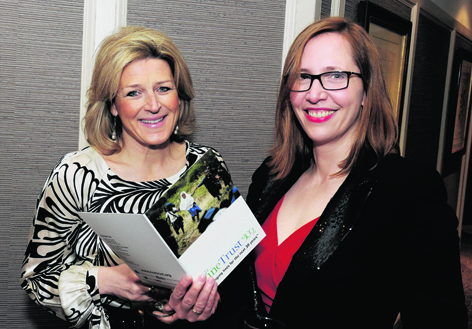 What: The Vine Trust reception and dinner, sponsored by Wood Group PSN. Vine Trust is an international interdenominational volunteering charity which seeks to enable volunteers to make a real and significant difference to some of the poorest children and communities in the world.
Who: One hundred guests from across Aberdeen's business sector attended the event. Notable guests included HRH The Princess Royal, Duncan Skinner of Glencraft, Robin Watson, Dave Stewart & James Crawford – all of Wood Group PSN – Alec Carstairs, President of AGCC, and Miles Newman.
Why: The event was held to launch "Vine Trust 300" in celebration of Vine Trust's 30th Anniversary. "Vine Trust 300" is a group for 300 dedicated supporters, open to any individual, company or group willing to join the trust on their journey to change the lives of some of the poorest communities in the world, by committing to raise at least £1,000 annually for the next three years.
The funds raised by Vine Trust 300 will support all aspects of the Trust's projects, from providing medical care on their ships on the Amazon and Lake Victoria, to building homes for vulnerable children in Tanzania and Peru. In January 2014, Wood Group PSN launched a five-year partnership with Vine Trust and throughout the night they spoke about the work they have been doing with the Vine Trust. Guests also heard from Duncan Skinner who is a Vine Trust 300 supporter, as well as from their Patron, HRH The Princess Royal.