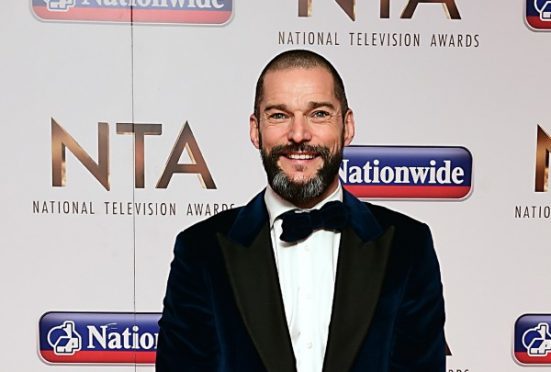 Fred Sirieix has witnessed a lot of true love in his work as maitre d', presenter and just general all-round charmer on Channel 4′s First Dates.
And on Valentine's Day he's hosting a speed dating event for 24 singletons with Virgin Trains. Which there's still chance for you to be a part of BTW…
So we jumped on the chance to ask the country's favourite restaurant worker his admittedly random, but brilliant, advice on how to do dates properly. And he was just as smooth as expected.
We talked heartbreak, how oozing confidence is actually really simple, and he even answered the question we're all dying to know – does Fred have love in his own life?
1. On making sure you have a successful first date…
I think you have to be yourself and be open and very flexible in your mind. You have to act out the passion before you can feel it.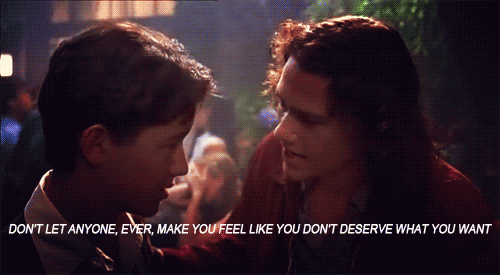 2. On being yourself when you're nervous…
If you don't know who you are, you don't know what you want, you don't know where you're going, it's just not worth being here. It's very important to know who you are.
3. On first date no-no's…
It depends on the situation. But don't talk about an ex too much, or some problems you're having – it's good to be enthusiastic and show energy. If you focus on the negative, it's just going to be a dark way to start a relationship, and you're not showing yourself in the best light. It's not what's happened to us, it's how we deal with it.
4. On having a positive attitude and being confident…
That will make the difference. If you don't love yourself first, it's going to be very difficult for someone to love you. Body language will show this. Nodding, the eye contact – it's something you can practise and get better at. You know, it's something you do at work. Or with your friends, or on the Tube.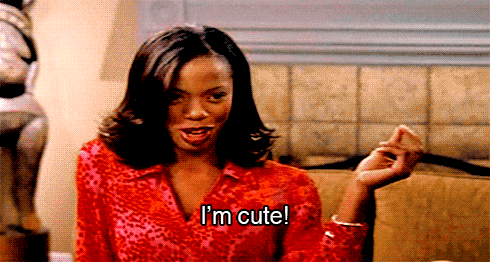 5. On how to greet your date…
You have to respect the other one's space and feed off the other one's signals. You know it's a bit like you're in the boxing ring, you don't fight the same fight every time. Every time you fight a new opponent, you fight a different fight – even though you are still exercising the art of boxing, you are actually fighting the fight according to your opponent, because you have to adapt to them. I box, so I can relate to this very well.
6. On eating and drinking date etiquette…
Champagne is always a good thing. But not everyone likes it – personally I like a good English ale. Maybe have a gin and tonic – it's nice and long, it relaxes you. Eat some small bites, things you can share – it's good fun to have something you can share together. I'm not sure of spaghetti on a date…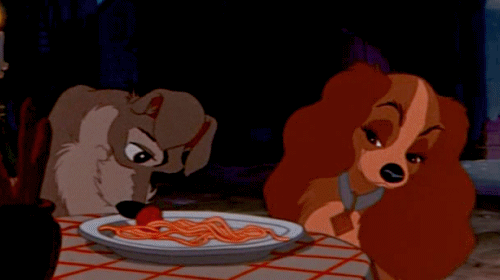 7. On pick-up lines…
There's no such thing. You go with the flow. If you feel it, if you for example make a compliment, at that moment there's nothing that can stop you from saying it. If people have long hair, you just say "ooh you have beautiful hair".
8. On fancying people…
If there's a beautiful girl at the bar, and you just say something, it's like "boom you said it". There's just this attraction. I love this quote from Shakespeare: "When I saw you I fell in love and you smiled because you knew". And well, you see somebody like that, maybe it's not love, but there's this attraction. There's nothing you can do, it's just like "boom", it just came out.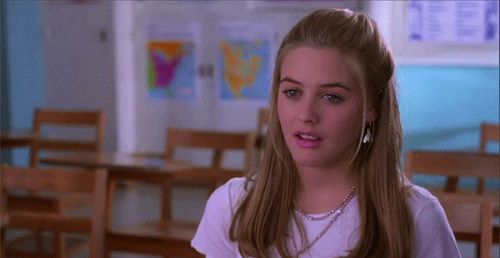 9. On being able to tell if someone fancies you…
You know, if you want to be sure yourself, be like "don't you like me?" You know, keep it simple. I think Shakespeare said honesty is the best policy. Life's too short, I don't have time to beat around the bush. When I was 20, I thought oh my god, but now be clear and simple. Simplicity is best.
10. On dating when you're young and when you're old…
I think it's as hard as you make it. Each age bring its own challenges. When you're young, you have the eagerness but not the experience, when you're old you have the experience but not the eagerness, you just have to adapt. Look, when I was younger, I was one way, and I don't know – hopefully as I grow old I will age gracefully, and hopefully I will die alive.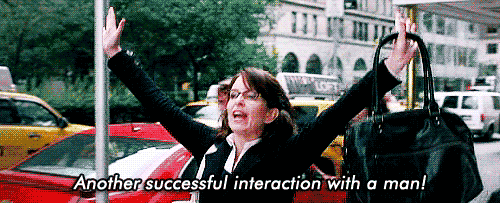 11. On girls splitting the bill…
We are in 2016, and we have to live with our time, it's wrong for a man to think he would pay, and it's wrong for a woman to think he would. The man might just end up paying, or the woman for that matter. We are in Europe, we are in England, it's 2016, it's all about shared values. Of course, there is a differentiation between men and women, women are always the ones who are going to bear the children, and men can't, and that comes with its own issues, and responsibilities. But I certainly don't think we should have role expectation.
12. On heartbreak…*wells up*
Mmmmm, I remember meeting a girl when I was 18 and I fell in love with her, and took her out to a very nice restaurant for a first date. It ended in tears of course. She broke my heart… I survived. If you believe in love, you've got to believe equally in lust and hurt. You cannot have love without hurt and lust. You just have to deal with it.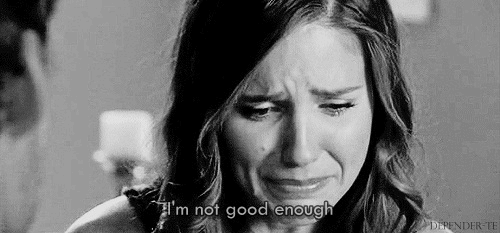 13. On learning about love…
I've never been given any advice on dating. I worked it out myself by making a lot of mistakes. Not on dates, just as you go along, and you have relationships. They start and they stop and things like that, and you just keep on learning.
14. On letting in negative thoughts…
Nobody should be left alone – that's a very important point of love. Sometimes you go to the doctors, and someone says "oh the doctor will be two minutes", or "oh the doctor will see you shortly" – you know exactly what's going on, so you feel comfortable. That's the experience on the (Virgin Trains day) – because it's the same with love and relationships. People should not leave you alone with your thoughts, or to doubt, or think about things that would otherwise cloud your mind or your judgement and let you think in a negative way – that someone isn't caring or interested.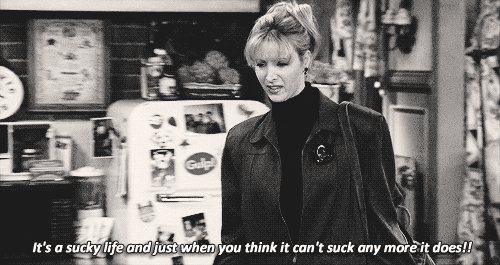 15. On how girls should talk to guys first…
Girls just wanna have fun – it's a song, right? Talk about you, what you're like, the things you enjoy. Talk about things that make you smile – talk about things that are real. Don't fluff around and talk about your printer at work, unless it's an interesting story. You know, Shakespeare was a great observer and great at listening, and that's why he came to understand human nature so well. And that's what we fail to do sometimes, we fail to observe and listen, and sometimes that's all you can do.
16. On taking a knockback…
Sometimes people don't communicate well, or they tell you porkies, or something but they think something else, and there's nothing you can do about it. You can only hope someone's as honest as you and you can only give it your best shot. And if they just don't play their part, c'est la vie, la vie continue. What you gonna do? There's six billion people in the world, there's another one. There is.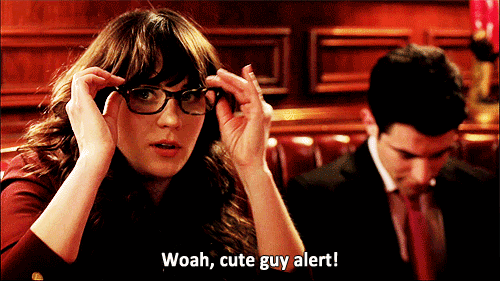 17. And, finally, on his own love life…
I have a lot of love. I like to keep it for me. I have two beautiful children, they are the best thing I've done in my life and will ever do. That's what makes me happy every morning.
Well, if you didn't already completely love Fred, you do now, right? And hopefully you're feeling as inspired about dating as we are…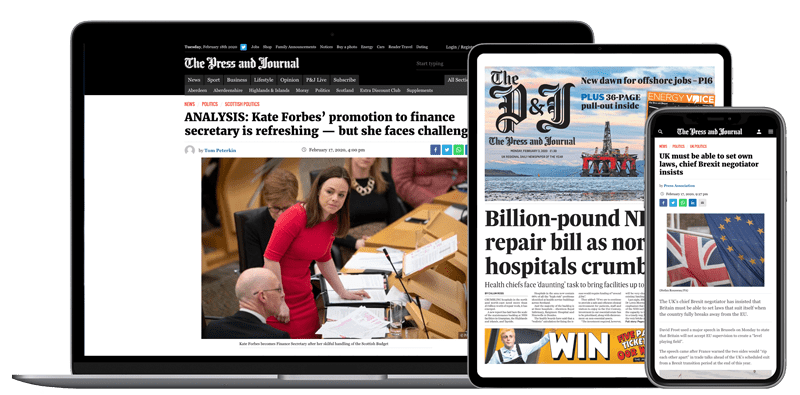 Help support quality local journalism … become a digital subscriber to The Press and Journal
For as little as £5.99 a month you can access all of our content, including Premium articles.
Subscribe