 Published by Knox Robinson Publishing
Peter Ranscombe, a journalist from Nairn, has swapped fact for fiction with his debut novel, Hare, which takes the story of Burke and Hare, Scotland's most notorious murderers, and asks what happened to Hare after Burke was hanged in Edinburgh in 1829 for their crimes.
William Hare was set free after turning King's evidence against his partner-in-crime. Fleeing from a potential lynching in the Scottish capital, he then headed for London, where rumours spread of his death in a lime pit at the hands of an angry mob.
In his book, Peter places Hare in Boston, during the early years of the American Civil War. A series of murders in the city terrifies the public and thrusts the city's police force into a desperate search for the killer.
When Hare is found working as a labourer on Boston's latest canal-building project, Captain Alexander Gillespie believes he has his man, the same murderer he chased through the streets of Edinburgh during his first year with the police.
But as the slayings continue, Gillespie must turn Hare loose and use the mind of one killer to catch another. From the oak-panelled studies of Massachusetts's universities to the grimy underworld of the city's docks, Gillespie and Hare must pursue a shadowy villain before he strikes again.
Against the backdrop of the American Civil War, their search leads them closer to the killer and into the heart of a desperate plot that could threaten the very future of the United States itself.
Peter, 32, studied physics at the University of St Andrews before becoming a journalist and during his research for the novel, delved into newspaper archives to read reports of Burke's hanging in Edinburgh in 1829.
He said: "Although I've earned my living writing for newspapers and magazines, books have always been my first love and so I'm thrilled to see Hare being published."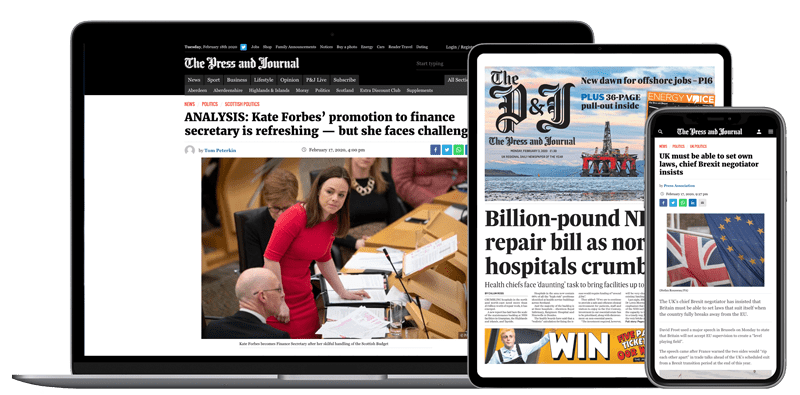 Help support quality local journalism … become a digital subscriber to The Press and Journal
For as little as £5.99 a month you can access all of our content, including Premium articles.
Subscribe