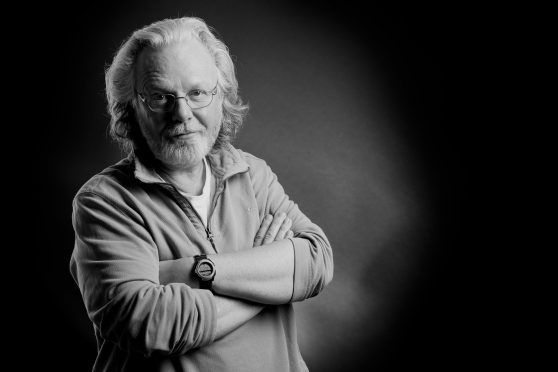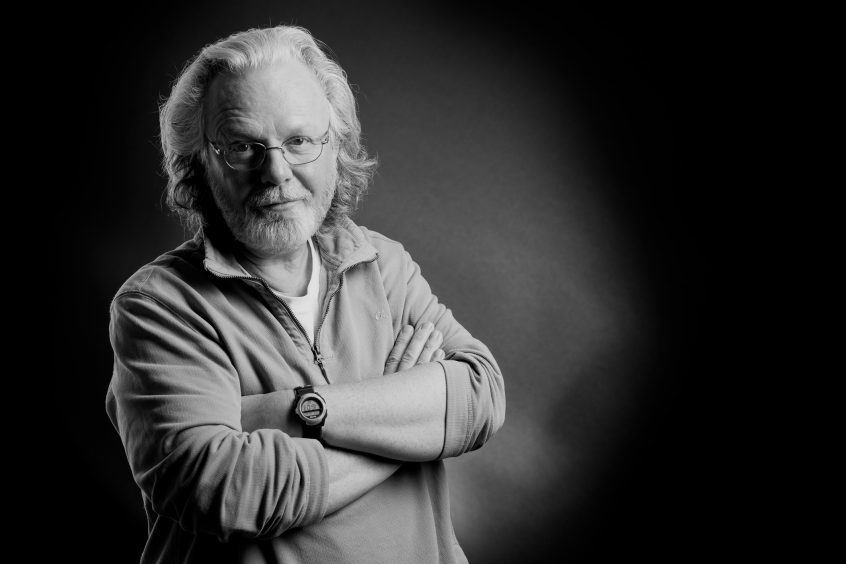 Peter May has packed so much into his life that it's hardly surprising his books crackle with vitality and contain enough plot twists and turns to tax the sharpest-witted sleuth.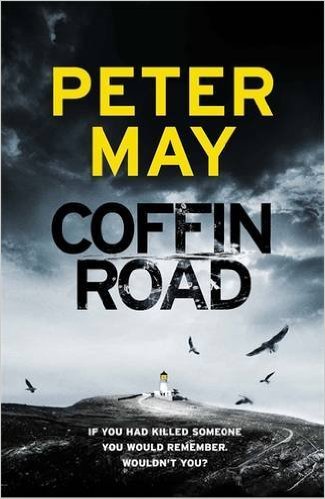 His new thriller has some grisly threads and a macabre title – "Coffin Road" – allied to a tantalising tag line – "If you had killed someone, you would remember. Wouldn't you?"
But anyone expecting a gory procession of murders and violence should look elsewhere. May, befitting a Scot of prodigious wit and wisdom, is more interested in investigating human nature and tackling global issues rather than wallowing in beatings and bloodbaths.
"Coffin Road", for instance, is part psychological study after his amnesiac protagonist finds himself washed up on Harris, barely alive, with no idea of how he got there.
But it also deals with the pertinent issue of why millions of bees have died in recent years. And May also finds time to scrutinise the real-life puzzle of what happened to the Flannan lighthouse keepers, who went missing from their remote station in the Outer Hebrides in 1900.
He told me: "I like to look into things and I'm fascinated by mysteries and what makes people behave in certain ways. When they walk down a road with a fork in it, where do they head?
"I did a lot of research into the dramatic fall in the number of bees – the book is dedicated to them – and, to that extent, it is, if not science fiction, an ecological thriller.
"But I also like to keep my readers guessing and weave as many strands as I can throughout the story. I've always been more interested in character than serving up shocks for the sake of it, but I've met many of my readers and they are an intelligent bunch, so I have to work hard to keep them guessing until the end."
There are no problems on that score with "Coffin Road", a feast of red herrings served up with a delicious pot-pourri of paranoia. Nor would you expect anything else from this peripatetic Glaswegian author.
After all, this is the fellow who has, at various stages, been a musician, whose band Harlem Shuffle performed at Aberdeen's Beach Ballroom; a scriptwriter of several TV programmes – he co-created the Gaelic soap opera "Machair"; an award-winning journalist; and who even worked as a private detective, investigating everything from stalking to surveillance and infidelity.
All of which past experiences helped propel May to the top of the Sunday Times best-sellers with his internationally-acclaimed "Lewis Trilogy" which sold more than a million copies and brought him to the attention of Richard & Judy's Book Club in 2011.
Indeed, if there is anything surprising about his success, it lies in the fact May's books haven't been transferred from the page to the screen.
But, as he told me: "A TV company did get the rights to one of my novels. But they wanted to turn it into a two-hour programme and I don't think that was the right format.
"I suppose I'm a bit of a perfectionist and I'm happy to be patient and make sure that a book of 400 pages doesn't end up getting cut to bits.
"So I've got the rights back. If a TV series happens in the future, so be it. But that isn't the reason why I write the books in the first place, so it's not something I obsess about."
Peter May will embark on another tour of Britain later this month to promote "Coffin Road", published by Quercus, and he'll be in Inverness, Glasgow and elsewhere on his whistle-stop return to his roots.
Try to catch up up with him. Death may stalk his writing, but this is a man with a genuine joie de vivre