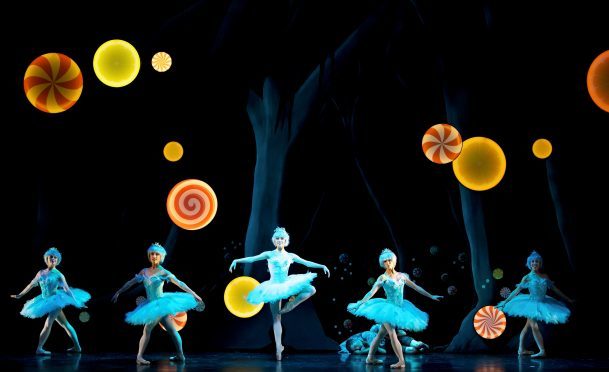 The Scottish Ballet's colourful interpretation of one of the world's best loved fairy tales is a sweet treat not to be missed in the Granite City this week.
The Grimm Brother's Hansel and Gretel opened last night with what can only be described as an enchanting performance at HM Theatre.
Coupled with clever choreography and glittering costumes, the children's classic really comes alive on stage when set against the backdrop of a magical forest which twinkles in the dark and a gingerbread house that looks good enough to eat.
However, those familiar with the almost 200-year-old tale may notice a few changes to the famous plot which is played out to a wonderful score written by Engelbert Humperdinck.
Instead of sticking to the Grimms' narrative which sees the brother and sister dumped in the woods, the Scottish Ballet has shaped its version round stories and drawings from children and adults across the country.
Its unique interpretation starts when Hansel and Gretel, played by Andrew Peasgood and Bethany Kingsley-Gamer, sneak off into the forest one night in search of their missing school friends.
They have been tempted away from their families by the evil witch, leaving Hansel and Gretel as the only two children left in the village.
The pair are keen to leave home as their parents, played by Marge Hendrick and Evan Loudon, spend their time and money on grown up indulgences instead of putting food on the table.
So when the pair stumble across a sickly sweet house of treats they cannot resist temptation.
During the first act the ugly wench we have all grown to expect in the story is portrayed in fact as a beautiful and magical woman who is accompanied always by her faithful ravens.
Taking to the stage all in white Araminta Wraith captivated the audience, just as she did Hansel and Gretel, with her beauty and grace.
But all is not as it seems when she suddenly transforms into the wicked witch and ugly hag the audience was expecting.
And with her physical transformation also comes her comic, yet sinister choreography.
Although the storyline may not be exactly what you would come to expect the dancing certainly was.
Every one of the lead roles gave flawless and emotive performances which were brought to life by the superb scenery and costumes.
It always amazes me how these dancers can not only be so technically skilled in ballet but can tell a story so well through dance and expression alone.
And of course the excellent orchestra, conducted by Richard Honner, carried them through the two-hour show. It's not often these days you see the pit in HM Theatre full, however it was certainly another highlight of last night.
So if you've still got the January blues I suggest you go and sweeten up your week with a little ballet treat.
The show runs until Saturday.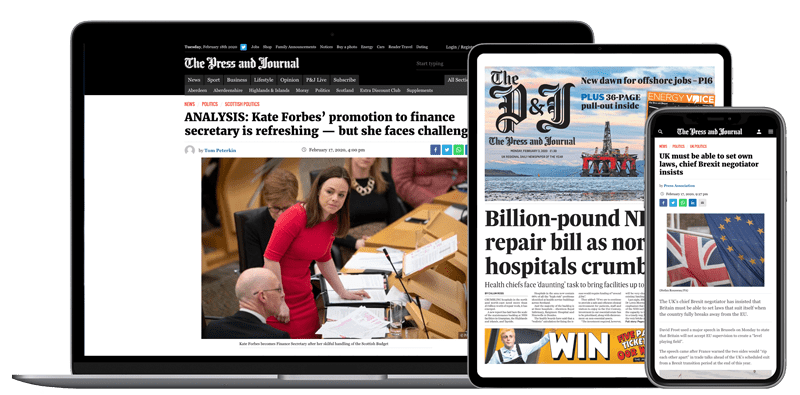 Help support quality local journalism … become a digital subscriber to The Press and Journal
For as little as £5.99 a month you can access all of our content, including Premium articles.
Subscribe