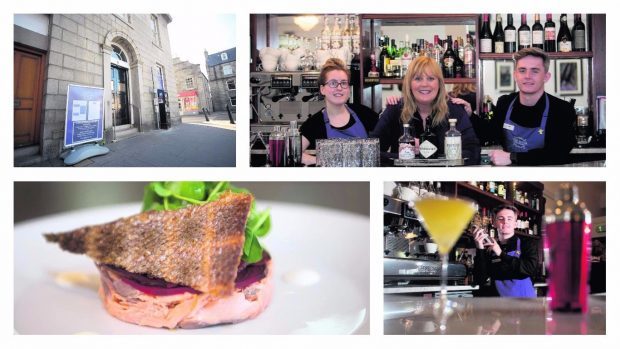 As a lover of silly puns – as well as good food – I couldn't stop my mind going into pun-overdrive the closer we got to Huntly.
Although there were fine views and countryside vying for my attention as we made our way there from Inverness, I couldn't resist dreaming up money-related witticisms such as going out for a 'change'; 'banking' on the food being good; wondering if anyone called Bill would be there and whether there would be a carpet with small or big checks (cheques).
Our silly conversation was sparked because we were en-route to The Bank Cafe and Restaurant which sits on the corner of Huntly's historic Square and which at one time had been home to the Clydesdale Bank.
Built in 1841 and designed by renowned Scottish architect Archibald Simpson, it was originally built for the North of Scotland Bank. It's now a listed 'B' building and one which has been very sympathetically refurbished to become a smart place to eat.
By day it's a cafe but at the time of our visit, on Friday and Saturday evenings it offers dinner.
I liked the look of it immediately.
The building is grand with tall ceilings, stylish lighting and featuring lovely local artwork, but there's a sense of fun at play here too. In the entrance hall, for example, there's a fine collection of assorted piggy banks to be admired, while the old night safe, now tucked behind a piece of glass, makes an attractive feature.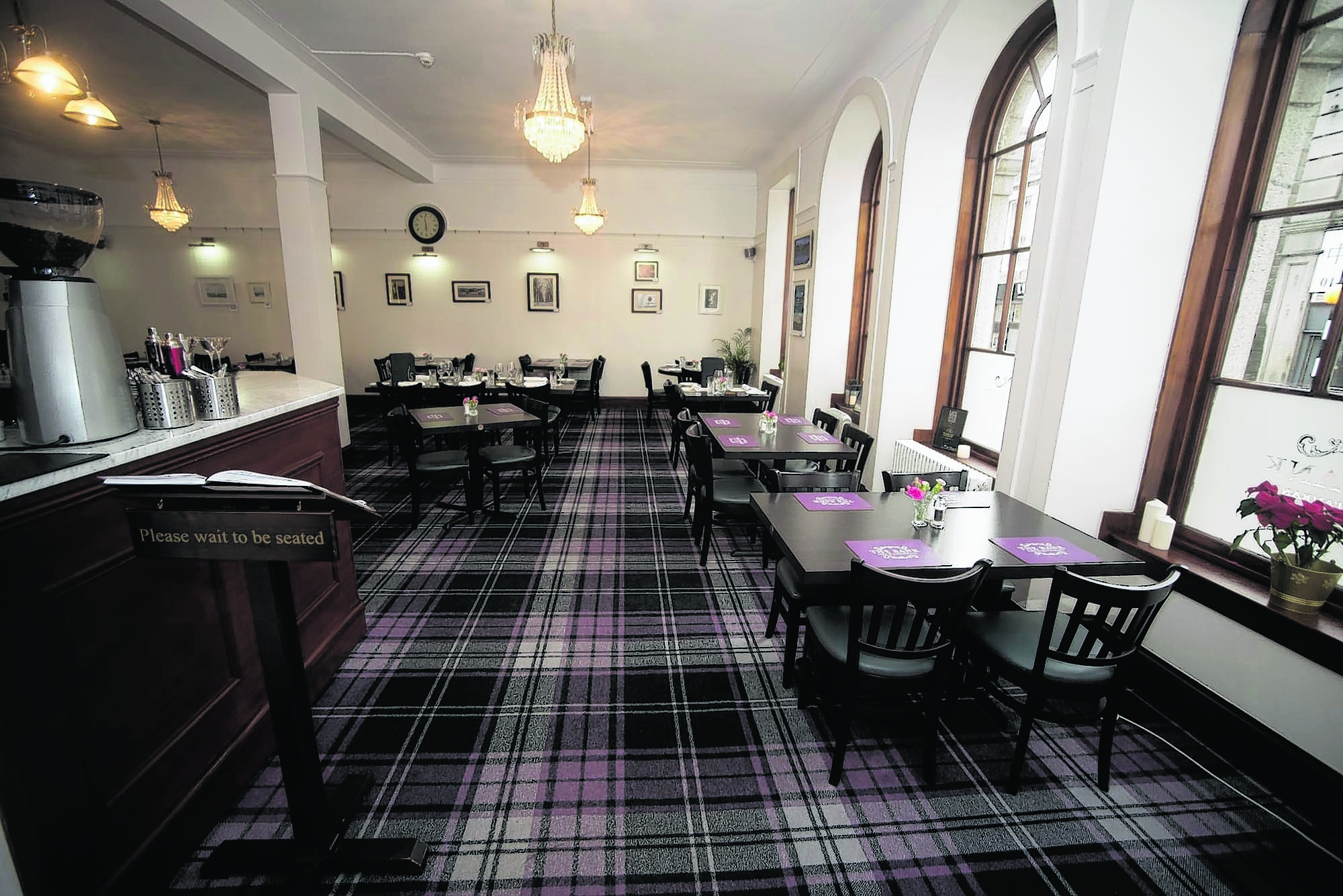 Pay a visit to the loo and you'll find yourself looking at wallpaper designed to look like a wealth of bank notes from around the world.
The bistro-style cafe and restaurant is the brainchild of entrepreneurial partners, George Copland and Fiona J D Pearson and they aim to flag up the variety of good locally sourced fresh food and drinks available in this part of the world.
We'd booked ahead and were warmly greeted by two friendly ladies who showed us to our table and chatted away in a nice, non-intrusive manner about where we'd come from, while sharing information about the background to the restaurant and building.
Sadly they didn't find any money hidden away during its transformation, but did find dozens of keys and old safety deposit boxes which made us wonder what sort of gems, jewellery and interesting documents must have been kept here over the decades.
The style is subtle and elegant, with nicely dressed tables, complete with candles, fresh flowers, crisp linen napkins, gleaming glassware and highly polished cutlery.
As we studied the menu and choice of daily selections, I sipped a nicely chilled G&T while my other half enjoyed a robust, large Rioja, served at a perfect sun-kissed temperature.
After tucking into warm rolls and butter, I began with soup from the specials board, tomato and roast garlic, while my partner plumped for hot smoked salmon served with horseradish creme fraiche and fresh beetroot slices.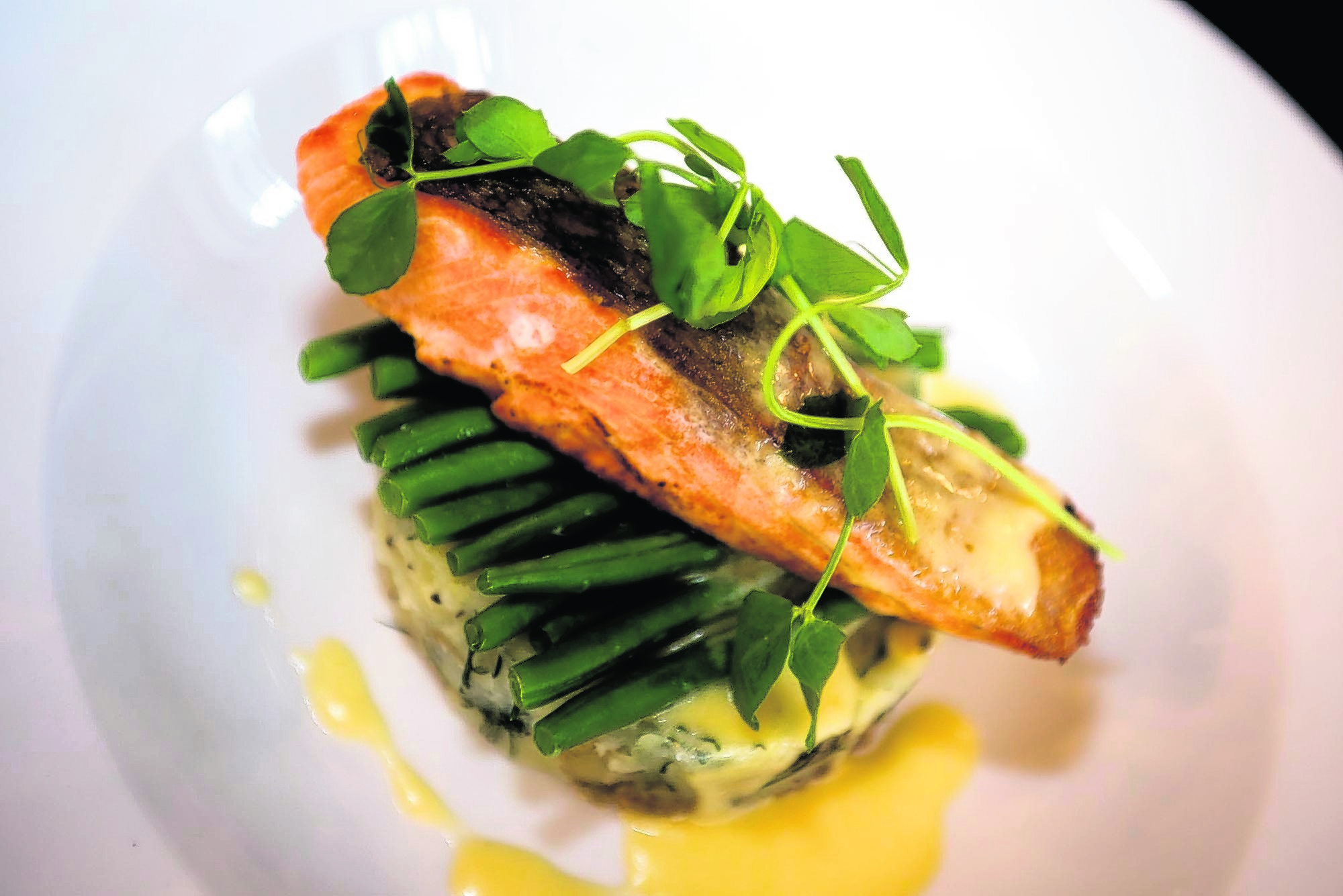 It was topped by what looked like an upside down cone – salmon skin dried until it became a flavour-packed crisp. What a taste sensation – I'll never discard fish skin again!
Apparently chef made it by placing the skin between sheets of weighed down baking parchment then drying it in the oven. Lots of patience and skill required to get it right and the end result was spectacular.
The salmon was first class, with lots of lovely chunks of pink, smoky fish served on a bed of fresh watercress with thinly sliced fresh roasted beetroot which added further layers of flavour.
The soup was superb, full of fresh flavours and with a warming but subtle hint of garlic coming through. I loved it but the portion was so large I had to get my other half to finish it off for me.
For mains he stuck with fish again, choosing the baked trout fillet served with a white and lemon sauce, dill crushed new potatoes and green beans, while I plumped for supreme of chicken stuffed with Forbes Raeburn haggis, served with the same vegetables and an accompanying Drambuie sauce.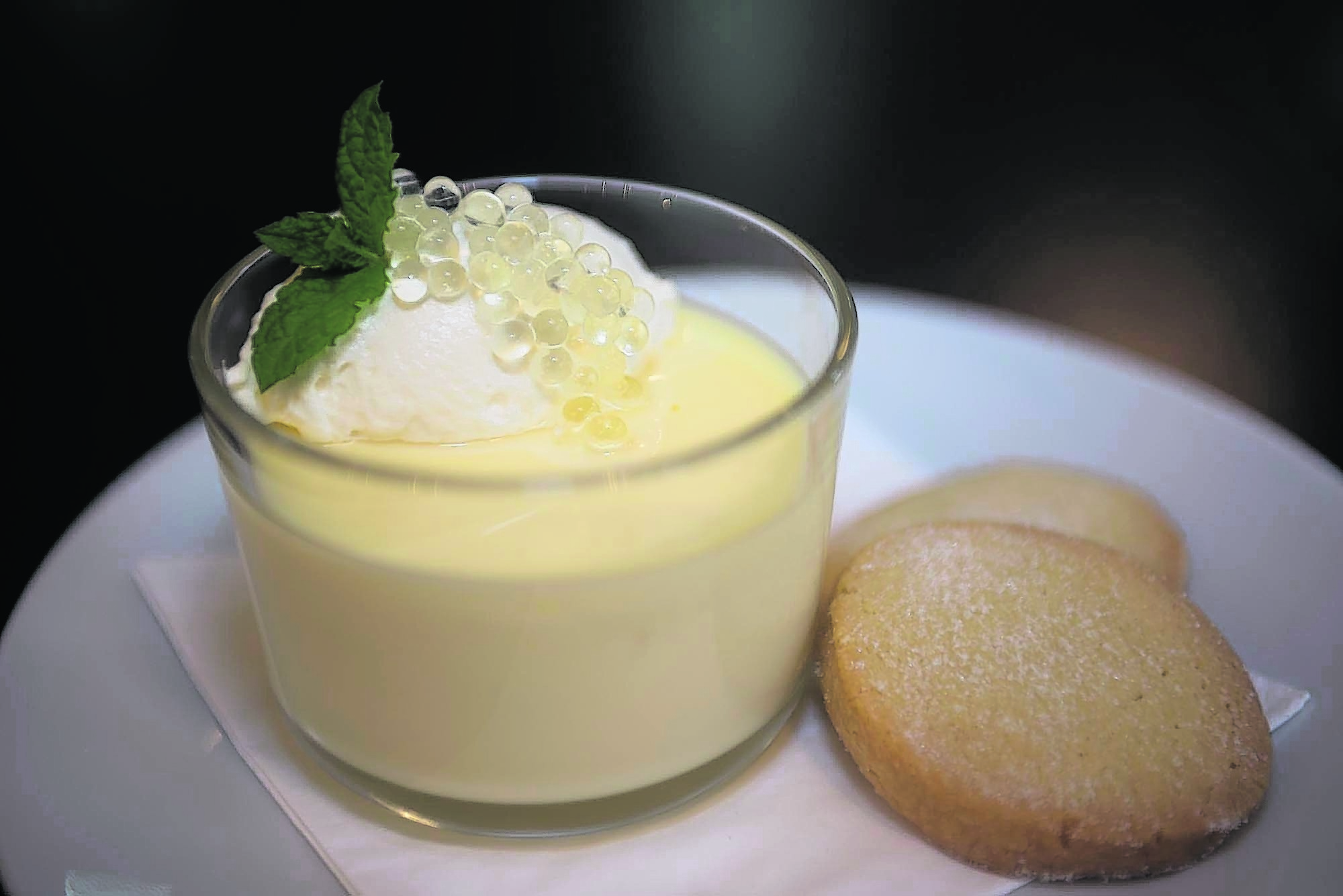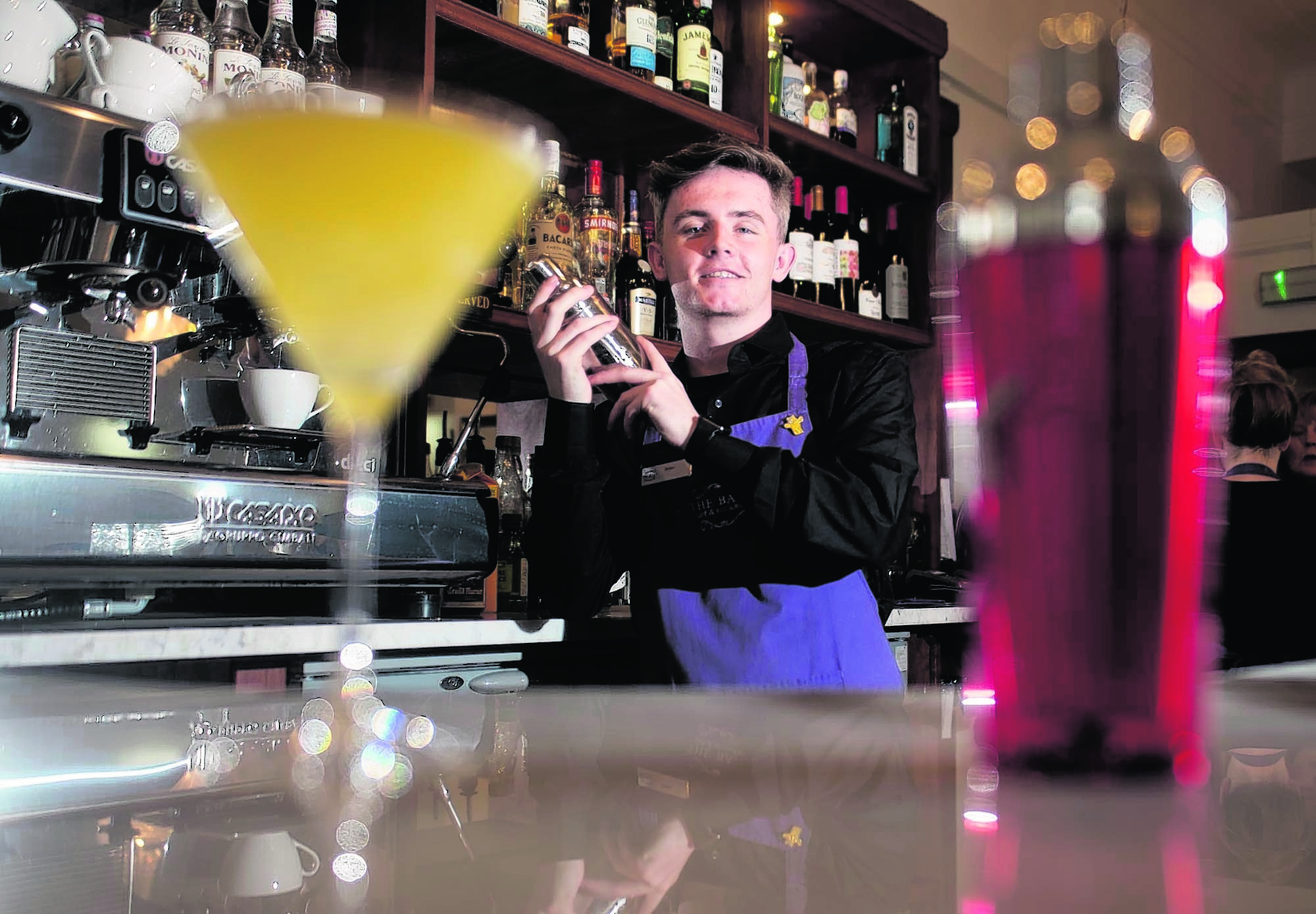 It was a fine fillet of trout, sweet and perfectly cooked, while the sweetness of the plump chicken worked well with the spiciness of the haggis. My only complaint was there wasn't enough of the lovely sauce to go with it, but a quick word with the waitress resolved this.
To finish we shared a pudding and the cheeseboard. The pud, a zingy yet creamy lemon posset served with cream and topped with bubbles of lemon caviare which injected a huge hit of lemon, was absolutely delicious, while the cheeseboard was fine enough but not really special.
It included cheddar, brie and a blue cheese, all of which were a tad cold and therefore stiff; oatcakes and celery but we weren't told if these were local cheeses, which I'd like to have known.
To round off the evening we had coffee served with locally-made tablet which was dangerously moreish.
I suspect The Bank will soon become a popular stopping off point for locals and those regularly making the trip between Aberdeen and Inverness.