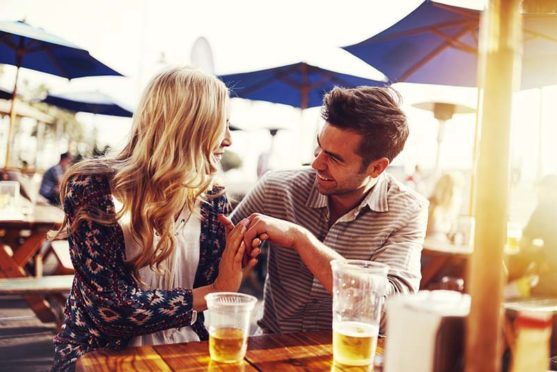 It's been a fantastic summer so far and it's far from over.
There's still plenty of time to get out and enjoy the best of Aberdeen and Aberdeenshire. From casual country pubs to seafood and steak restaurants, there's something for everyone in the area. And if the weather turns, don't worry, the good times carry on under cover!
So whether it's enjoying the seasonal produce of the area or enjoying a cool drink in a beer garden or on a terrace, here's some great ways for you to spend your summer days and nights.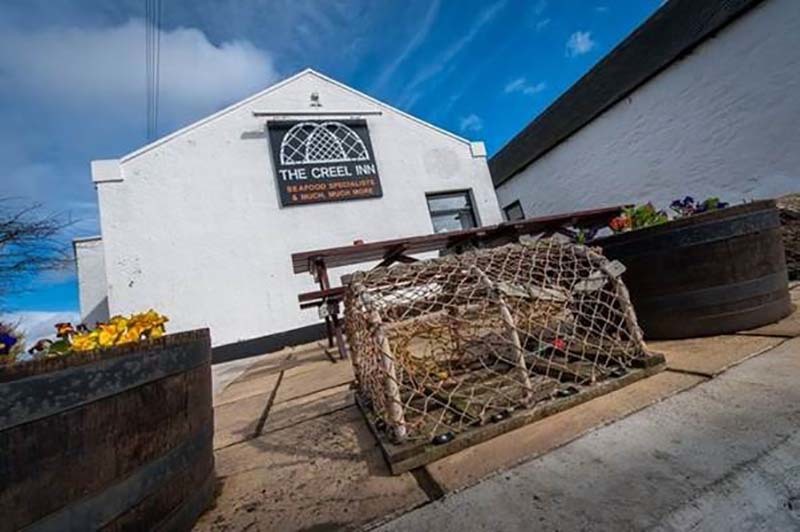 Located in the historic fishing village of Catterline, perched on cliffs overlooking the bay and harbour, The Creel Inn pub and seafood restaurant is situated on some of North East Scotland's most beautiful coastline.
Offering excellent quality traditional and modern food menus, and an incredible range of whiskies, beers, wines and a choice of over 25 Scottish gins the inn is a friendly, relaxed getaway much-loved by locals and visitors.
An ideal location for walkers with the stunning scenery and views to explore, the restaurant is famous for its local fresh fish caught in the bay, particularly freshly caught lobster.
Whilst The Creel Inn specialises in locally caught seafood in their fish restaurant, they also offer a full range of dishes for those desiring something other than the "catch of the day".
Whether you want seafood, traditional Scottish fare, or a more modern menu, they always have something to suit your taste, all served with The Creel Inn's generous portions.
Come along and enjoy a well-balanced meal amid relaxed surroundings and Catterline's spectacular scenery.
Click here to find out more about The Creel Inn.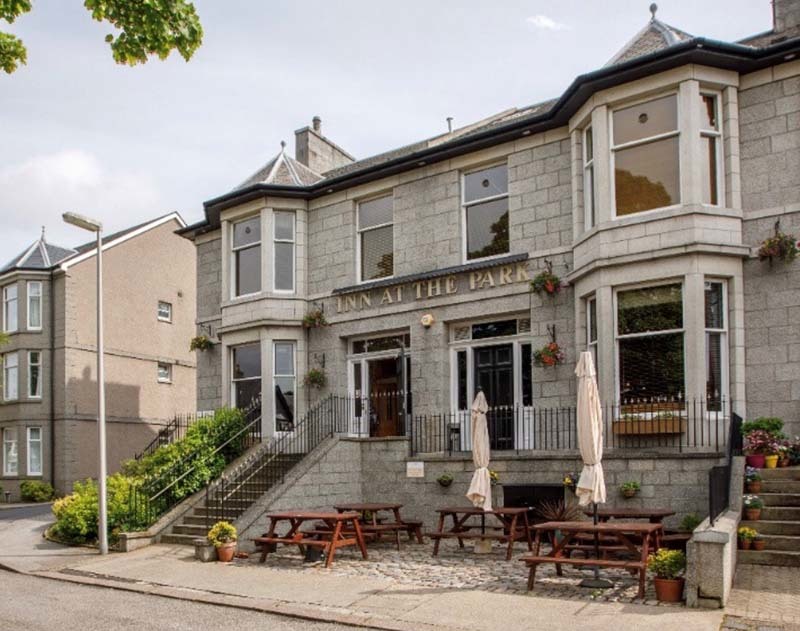 It's not just people who are welcome at the Inn at the Park this summer.
The hotel, restaurant and function venue is located in Aberdeen city and everyone who visits will receive a warm welcome from owners Stephanie and Ronnie Caird.
And on Saturday, August 18, the Inn at the Park is hosting a special 'Bark-B-Q' – a dog friendly barbecue – between 12noon and 6pm. Furry guests will be able to enjoy a day out and if two 'humans' buy food, they will get two free doggie sausages!
The Inn at the Park offers a range of drinks that will satisfy any thirsts during the warm weather, delicious meals featuring quality ingredients and comfortable rooms to stay in if you are visiting from out of town.
It's a family friendly establishment that also has a beer garden if you want to enjoy the remaining summer sun.
Keep up to date with the latest Inn at the Park news on Facebook.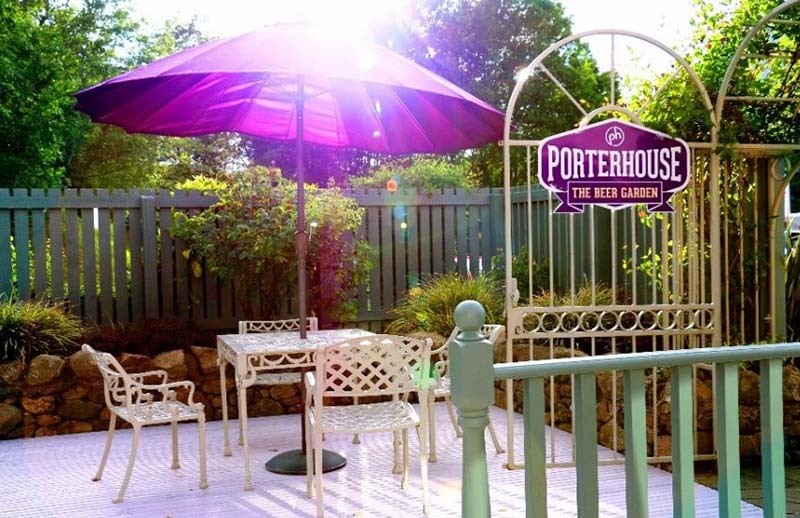 Porterhouse Steakhouse & Coffee Bar's outdoor terrace is the ideal place to enjoy a meal on a warm summer's day.
Located in the heart of Aberdeenshire at Thainstone Centre, Inverurie, Porterhouse is becoming a local favourite thanks to its inspirational menu and seasonal locally-sourced cuisine.
It's also becoming popular for celebrating special occasions. Every week they welcome customers and help them celebrate birthdays, engagements, anniversaries and more.
Porterhouse serves breakfast and lunch every day of the week, a dinner service Thursday to Saturday and a special traditional carvery on Sundays.
There are weekly special offers – including a two course £10 lunch special from Monday to Thursday, and a wine and dine for £39 deal on Thursday evenings – where a table of two can split a bottle of house wine and indulge in a steak each for just £39!
They also do a fantastic afternoon tea service and were recently named as the runner-up for Hospitality Training Aberdeen's Afternoon Tea of the Year award.
Porterhouse prides itself on its locally-sourced food, giving you an authentic "Field to Fork" experience and providing a delicious taste that can't be matched by anyone.
Find out more at the Porterhouse website.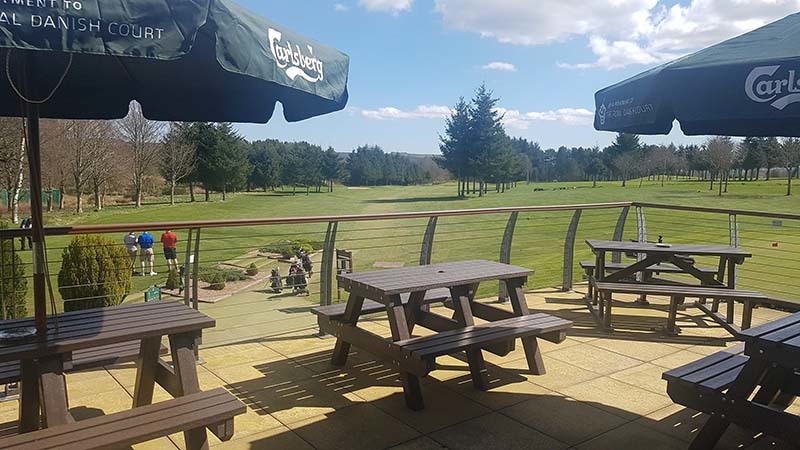 Whether or not you enjoy a round of golf, you can still enjoy a meal or drink at the Montgomerie Restaurant and Bar.
Located at the Inverurie Golf Club, members and non-members can sit on the sunny terrace and enjoy a coffee, lunch, Sunday carvery or dinner overlooking the 1st and 18th holes.
Gary and his team in the restaurant work hard to ensure that every customer receives great service and quality food and drink – whether it's a special occasion or just a casual visit.
A recently changed menu provides great choice of options including all day breakfast, snacks, light bites, daily specials, smaller portioned meals, vegetarian, gluten free, coffee, cakes and cocktails.
The team can cater to your needs – so get in touch with them to discuss your next special occasion or event.
Find out more at the Montgomerie Restaurant's Facebook page.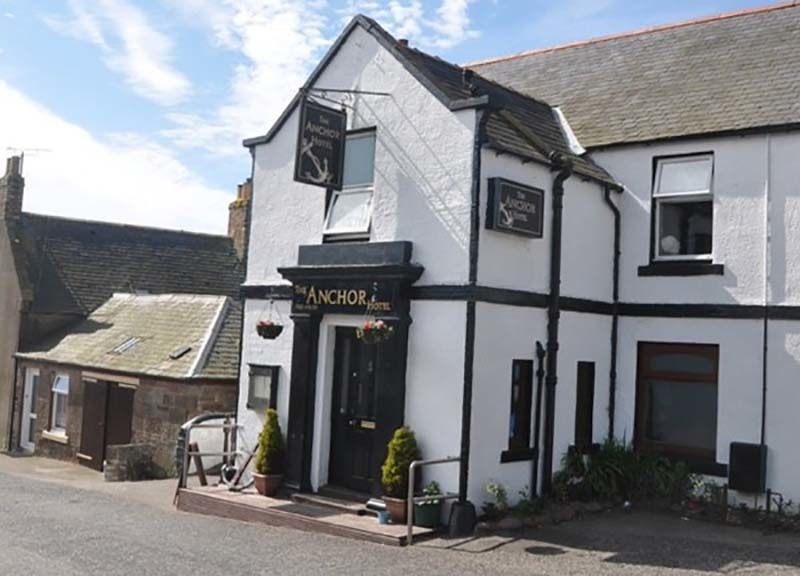 The north-east is world renowned for its fantastic seafood and this summer, the Anchor Hotel should be at the top of places to try out what's on offer.
On August 11, as part of the Johnshaven Fish Festival, the hotel will be serving up a seafood stall and takeaway food will be available from the hotel all day.
The Anchor won hotel of the year at the Evening Express Retailer Awards last year because it offers a great place to stay, eat or drink with lovely surroundings.
Owners Gary and Jan take great pleasure with their staff to welcome people to the highly acclaimed restaurant.
Their aim is to ensure a dining experience which is memorable and enjoyable. The food is locally sourced, including the Johnshaven lobster and crab and the best fresh caught fish from Gourdon.
So if it is a drink in the lovely bar or a beautiful meal, look no further than the Anchor Hotel.
Click here to find out more about the Anchor Hotel.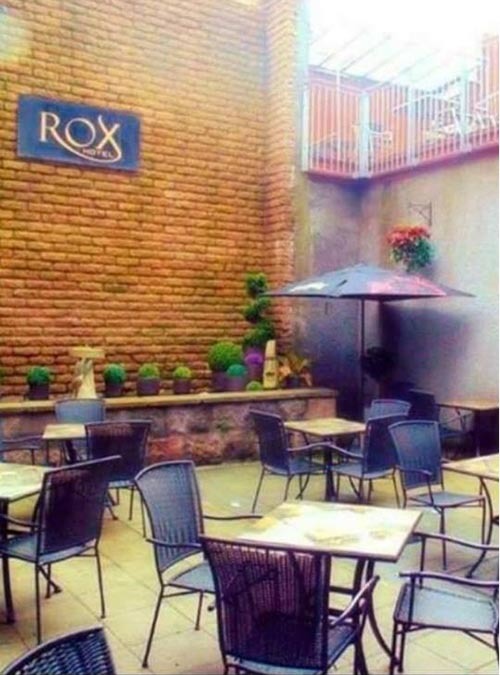 Whether it's a cheeky cocktail, romantic dinner or simply an excuse to wine and dine while bathing in the sunshine, the Rox Hotel's outdoor terrace boasting a stunning waterfall feature is the ideal location to enjoy the summer months.
It's open all day for food, with the menu consisting of traditional pub grub, your more upscale luxury dishes, popular afternoon teas, nibbles – and of course plenty of vegan and veggie options!
The Rox Hotel is located in Market Street, Aberdeen, close to rail and ferry links and a mere twenty minute drive from Aberdeen Airport. It is on the doorstep of Aberdeen's latest and largest shopping and leisure complex, Union Square, with over 60 shops and a 10 screen cinema just a short walk from the hotel.
At the Rox they offer a choice of dining areas where guests can choose from their superb menus and enjoy outstanding cuisine. There are also relaxing bar areas, the perfect setting to unwind with a cocktail or traditional whisky.
Upcoming events include Patrice & Macruvie and the murder mystery night – and with Christmas just around the corner, special occasions are covered at the Rox !
Visit the Rox and enjoy the wonderful atmosphere of this magnificent new Aberdeen hotel where the dedicated staff will make your visit a memorable one.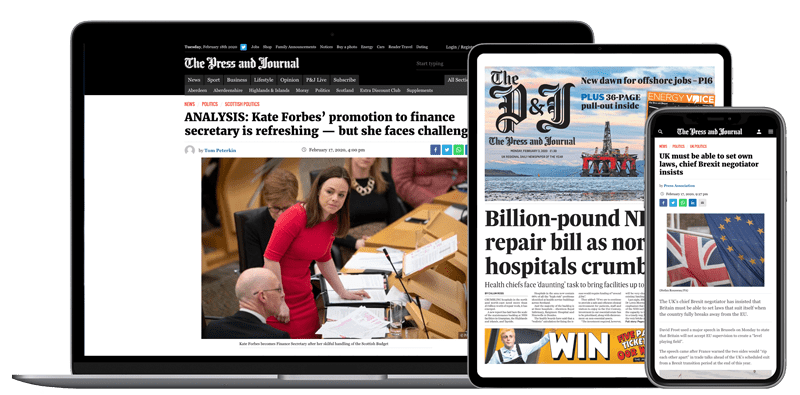 Help support quality local journalism … become a digital subscriber to The Press and Journal
For as little as £5.99 a month you can access all of our content, including Premium articles.
Subscribe