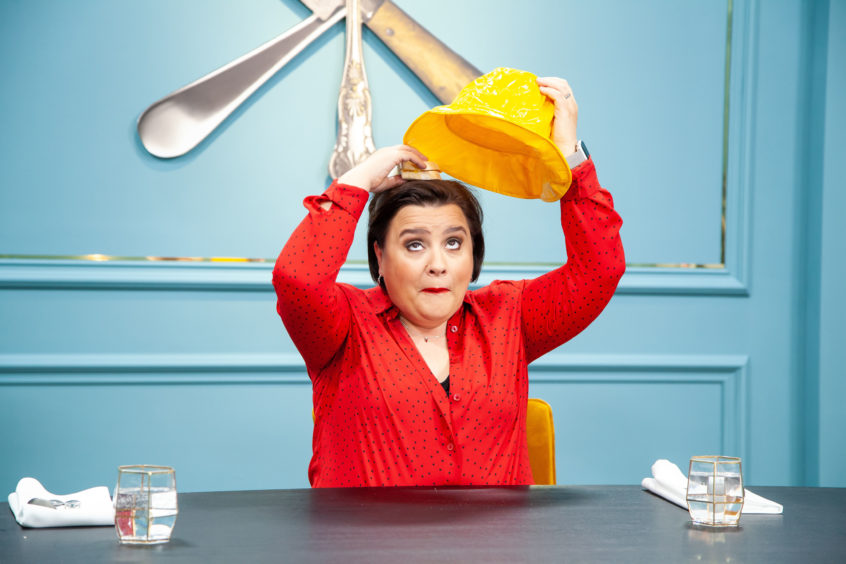 While foodies might rule in the kitchen, it's time to take charge of the TV remote control as Rebecca Shearer rounds up her top picks for the two weeks ahead.
Yet again, there's not much that's new on TV over the next couple of weeks with many of the channels plating up repeats of past shows due to the difficulty in recording new ones.
But we've still found must-views for the house chefs, the comedians of the family, the vegans and the Scots, so there's bound to be something for everyone.
---
Great British Menu: The Finals
Monday, May 11 – Friday, May 15, 
BBC Two, 8pm 
This week plays host to the final of the 15th series of Great British Menu and there has still been no explanation as to why Susan Calman was controversially put in charge.
Nevertheless, it's set to be like the Six Nations, except without the rugby (and the French or Italians) as the final chefs from each of the four home nations compete throughout the week to find out who will win the coveted prize of serving one course at a banquet for authors of children's books.
I would say I was excited but the fact they drag it out over a week when I have other things to watch would make that untrue.
---
Big Zuu's Big Eats
Dave, Fridays (starting May 15), 10pm 
Nope I hadn't heard of him either but British rapper Big Zuu has been given his own show in which he serves up some of his homecooked delights to some actually-quite-well-known faces of the British comedy scene, including Jimmy Carr and Josh Widdecombe.
If you're still not sure, then maybe the recipe clip from the show below will help you make up your mind. If it all goes as quickly as this clip, then it's a no from me..
Before his new show #BigEats starts on Friday at 10pm @ItsBigZuu brings you the ultimate mac and cheese recipe. You're welcome. pic.twitter.com/uiwkgfZW1O

— Dave (@davechannel) May 10, 2020
---
Veganville
All episodes on BBC iPlayer 
This is a programme I only came across recently, largely due to the fact that it's only being aired on BBC Wales. But, no matter which side of the debate you're on when it comes to eating meat, this is definitely worth a watch. Four vegans venture into four meat-loving homes to try and bring the carnivores round to their way of living.
I am yet to sit through a whole episode as there are many things I would rather do before I give up eating burgers and chicken and sausages and bacon and so my mind is pretty made up. But, from the clips I have seen like the one above, it's not so much about guilt-shaming the meat eaters into downing their (pitch) forks, but more about proving that reducing our meat intake isn't as scary as it sounds.
---
Flour Power
BBC Scotland, Tuesdays, 7pm
Amateur bakers around Scotland compete to win the Flour Power trophy in the competition that very few people knew existed. The Flour Power team travel to various food and drink businesses across the country and pit four colleagues against one another in a home-based cook off.
Tomorrow sees the team arrive in Aberdeen for a battle of the butteries, with an episode in later weeks based in Broughty Ferry for a Dundee Cake contest. Last week's Perth episode is already on BBC iPlayer and clips from the show can be found here.