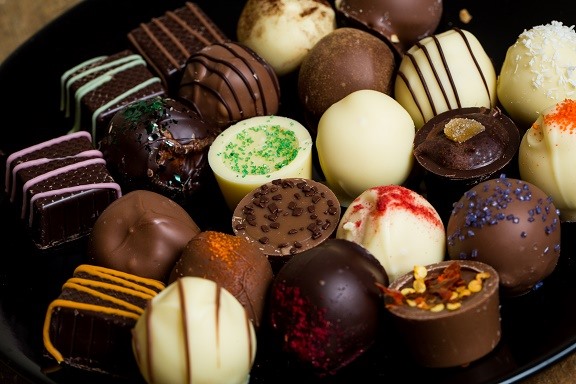 While many of us have been satisfying our sweet tooth by ordering goodies online during the pandemic, chocolatiers have been rushing to diversify and meet customer needs.
While life at the moment might be like a box of chocolates, not knowing what we're going to get from week to week, the introduction of Phase 1 and the loosening of the lockdown reins couldn't have come at a better time.
As more and more of us look to celebrate key milestones, anniversaries and other occasions in lockdown, everyone is looking for that something special they can either enjoy themselves or gift to others. And chocolate seems to be one of the most obvious choices for many, with chocolatiers up and down the country stretching to meet consumer demands.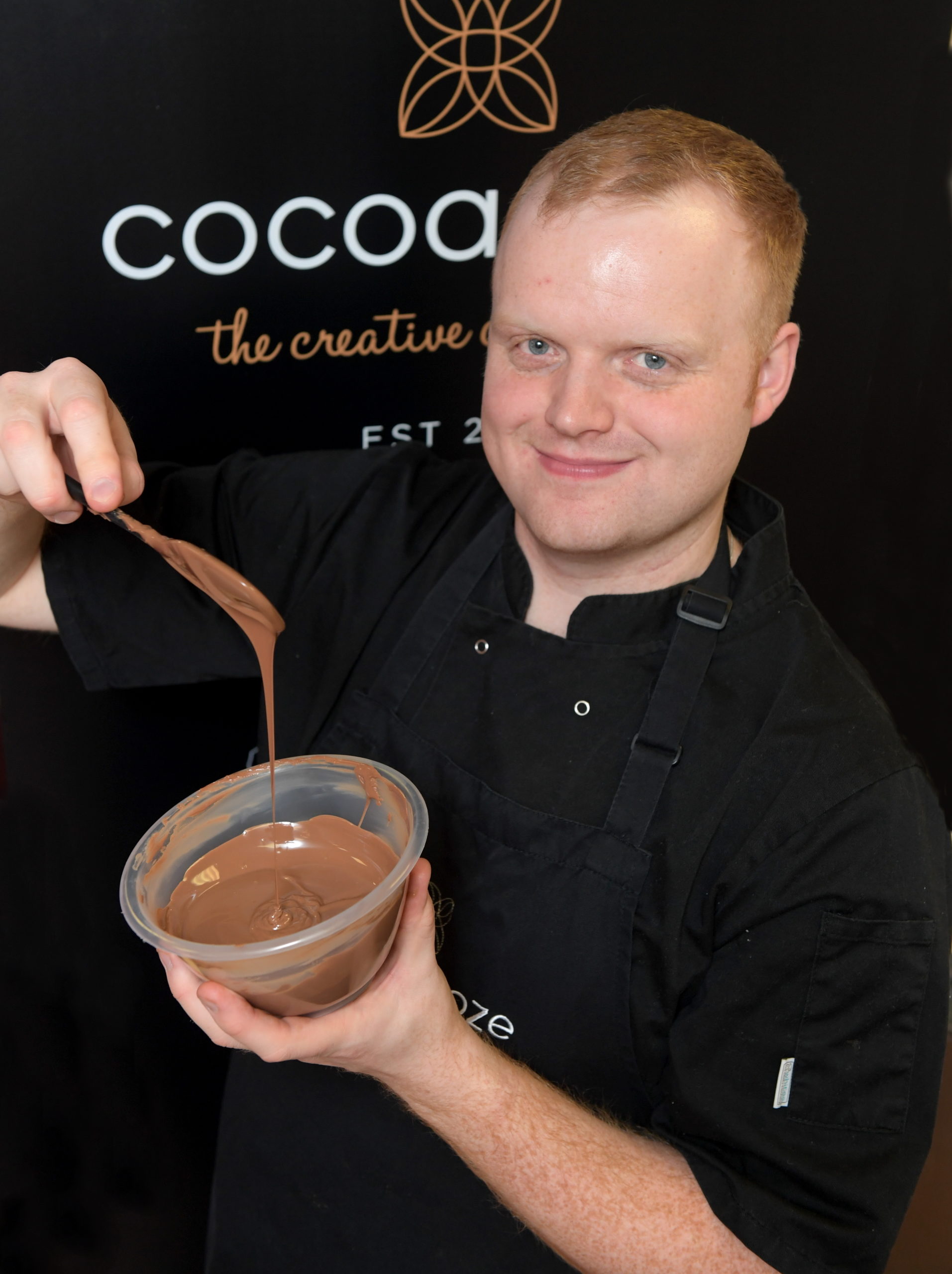 Aberdeen-based chocolatier Jamie Hutcheon, owner of Cocoa Ooze which has been operating for 12 years, says diversifying and being innovative is what will see the business through this period.
Offering chocolate-making workshops and parties on a weekly basis, Jamie has had to think on his feet to adapt the business' services and products.
He said: "Pretty much all of the staff are furloughed as we lost a lot of business with workshops and parties. We do over 200 a year. I mean the questions really are, 'Will people feel safe to come to a workshop this year?' Or next?'
"We're trying to get it back as quickly as possible. We're looking at new markets and developing new products. I guess it's the unknown of not knowing when orders are coming in, or how many you'll get. A lot of our clients operate in the tourism industry – like the National Trust, Royal Britannia, the Scotch Whisky Experience – all these places are closed. We do a lot of chocolates for oil and gas dinner dances and they aren't happening and all the events are now cancelled.
"We're focusing on digital and to launch a subscription club. The plan is to launch it in July to start in August. There will be three chocolate bars of unique flavours – ones we've never had before and are for the club only."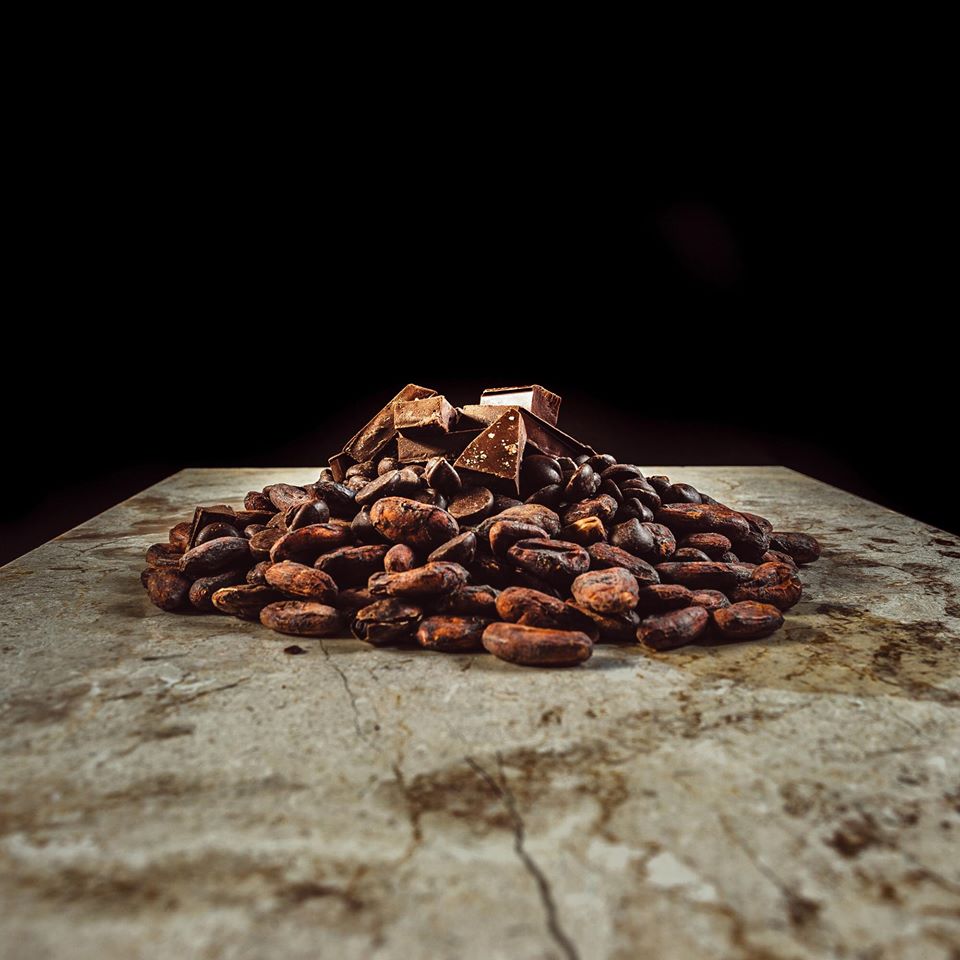 But it's the firm's new DIY kits which have been proving most popular and keeping the staff busy with orders as more and more people turn to looking for experiences online and things to do with their kids.
"They've been really popular and we've launched bars and lollipop kits, too," said Jamie.
"We've had to order more moulds because so many people are ordering them. What I'm loving is the amount of people gifting them. It's so heartwarming to see the love everyone is giving just now. Any age can enjoy it and we just wanted to create something really inclusive.
"We're up to 90 products available across the brand in total. At the start of lockdown it went mental. We sold crazy amounts. We've seen a lot of local support and there are hot spots across Edinburgh, Glasgow and London, too.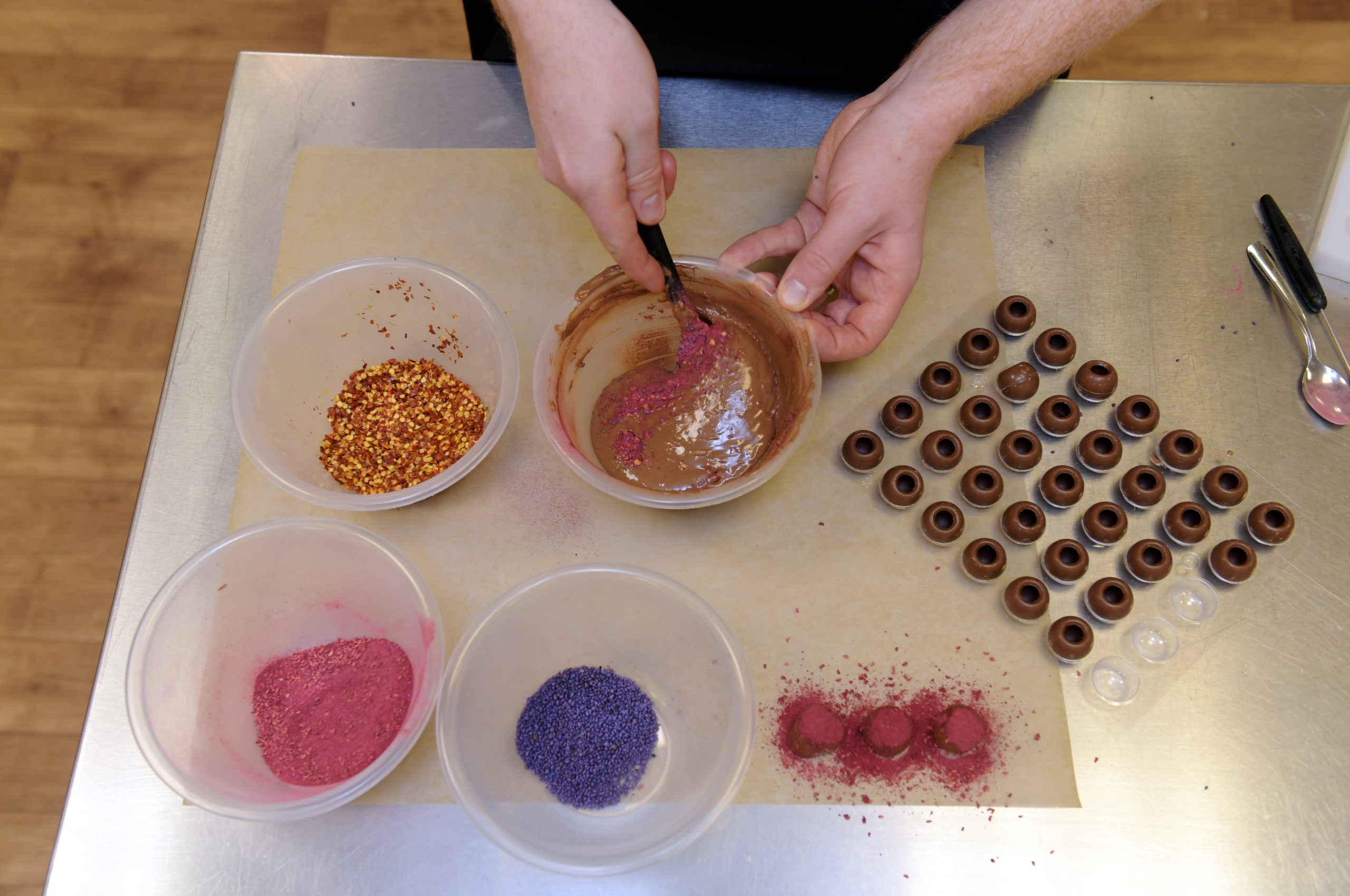 "Our strategy going forward is looking nationally. We're a local brand and always will be, but this week we have two orders going to Chile and one to Spain so the export market is on our radar. It's very small just now, but the plan is to grow that with our shipping partners."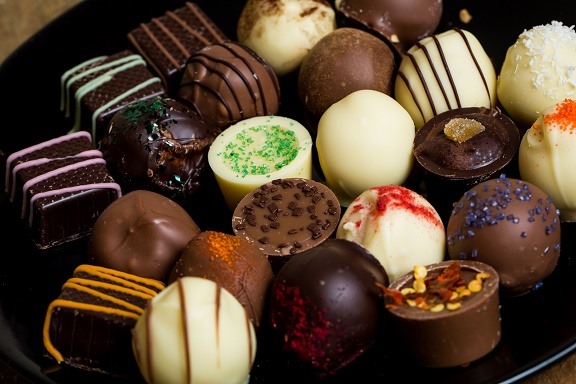 And although Jamie isn't close to reopening to welcome visitors back any time soon, he says the business will still be as innovative as ever, continuously launching new products.
He said: "We have always wanted to do well online, so we will be launching new products for Father's Day. We have also just launched chocolate dipped strawberries on a Saturday. People will be able to add other stock onto these collection orders, too.
"What will continue to be present is collaboration and innovation. It really has to be at the front of firms' minds.
"We are looking to potentially do online workshops but we did some customer research and we found people like coming to our premises for the experience, but at the moment it is something we are going to look into. We want to welcome people when we feel our staff, customers and processes are all safe."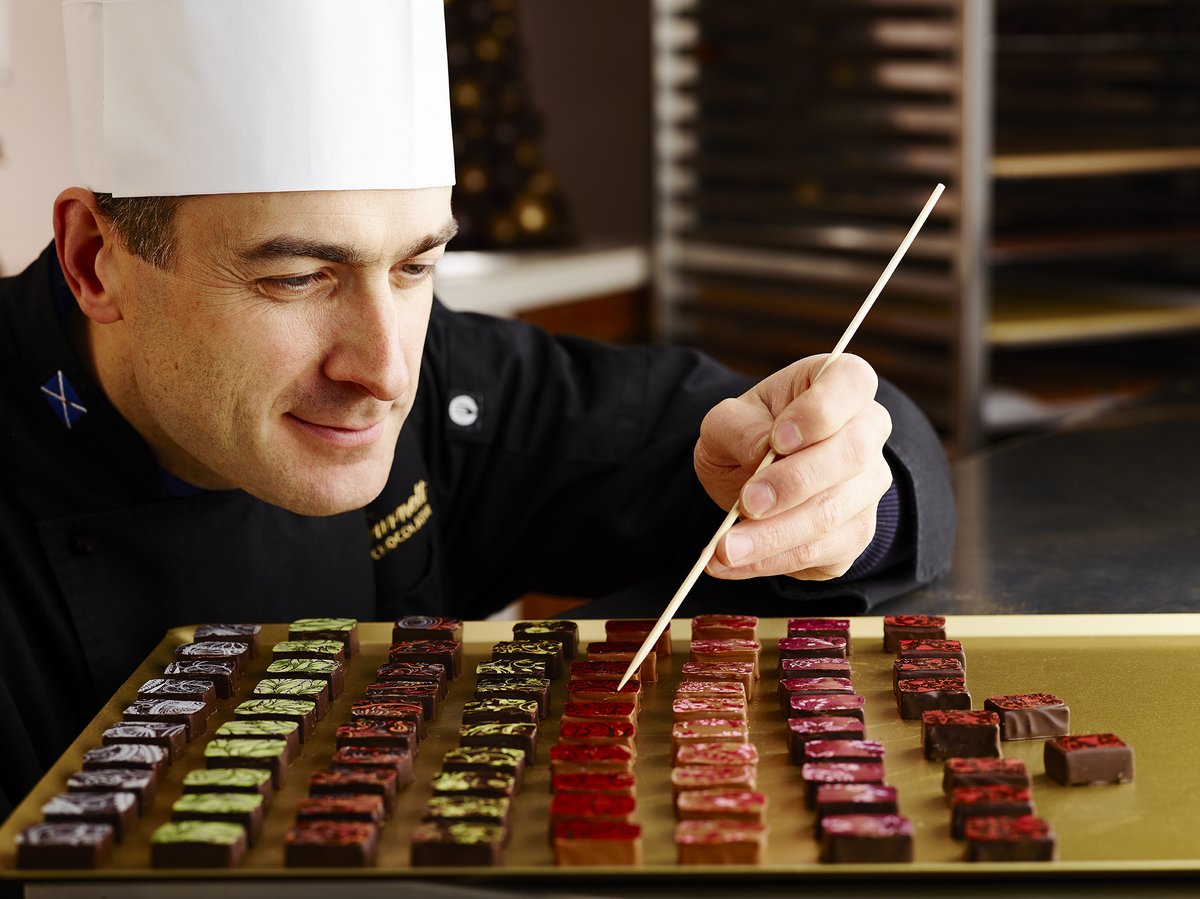 Iain Burnett, also known as the Highland Chocolatier, is also trying to keep up with orders.
Supplying some of the UK's most prestigious eateries including Gordon Ramsay, Cordon Bleu, hotels like Claridge's and other Michelin-starred chefs and establishments, Iain lost around 90% of his business overnight when lockdown commenced.
Based in Grantully, Pitlochry, his online sales have rocketed, trebling in numbers.
He said: "Most of our business is with Michelin-starred chefs and that all came to an abrupt halt. I also work with a lot of distilleries doing pairings with the velvet truffles. All of that stopped and everyone moved immediately online. That side of things is just a small part of our business but it has trebled in size. Around 90% of my team is furloughed so there's just a few of us left making chocolates and shipping them out."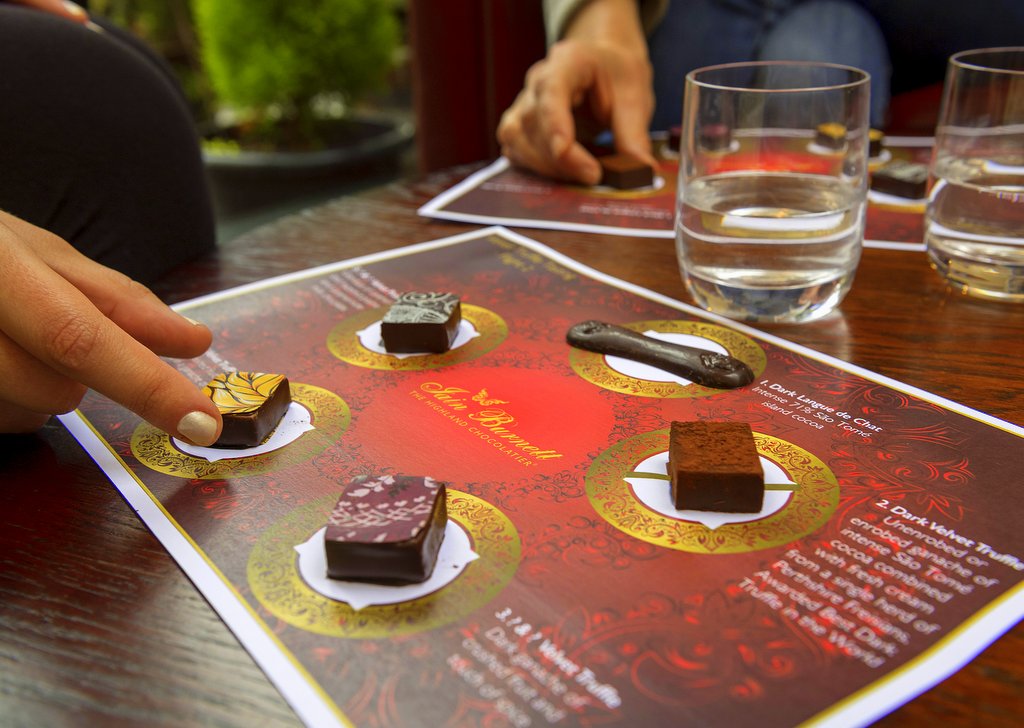 Having recently launched an audio chocolate tasting experience, Iain says this new product has been his most popular to date online, with hundreds of people sending the kits across the country.
He said: "We'd just launched these audio chocolate tastings as we will often have people visit our store and do a tour around the exhibition, see into the chocolate kitchen and then sit down and have a guided tasting enjoying five award-winning chocolate.
Most of our business is with Michelin-starred chefs and that all came to an abrupt halt."

Iain Burnett, the Highland Chocolatier
"People loved it because they learned about how the chocolates were made. You can guess the flavours – it's very interactive. We'd just had the experience translated into French, Spanish, German and Mandarin with the idea in mind it was going to be great for tourists. We put them online and it's gone absolutely crazy. We're doing about 100 a week.
"Everyone wants to support small artisan producers just now and want to send something special. People of all ages can do it and you can do it on your own or with a group. People absolutely love it. They get to enjoy chocolate and also learn at the same time.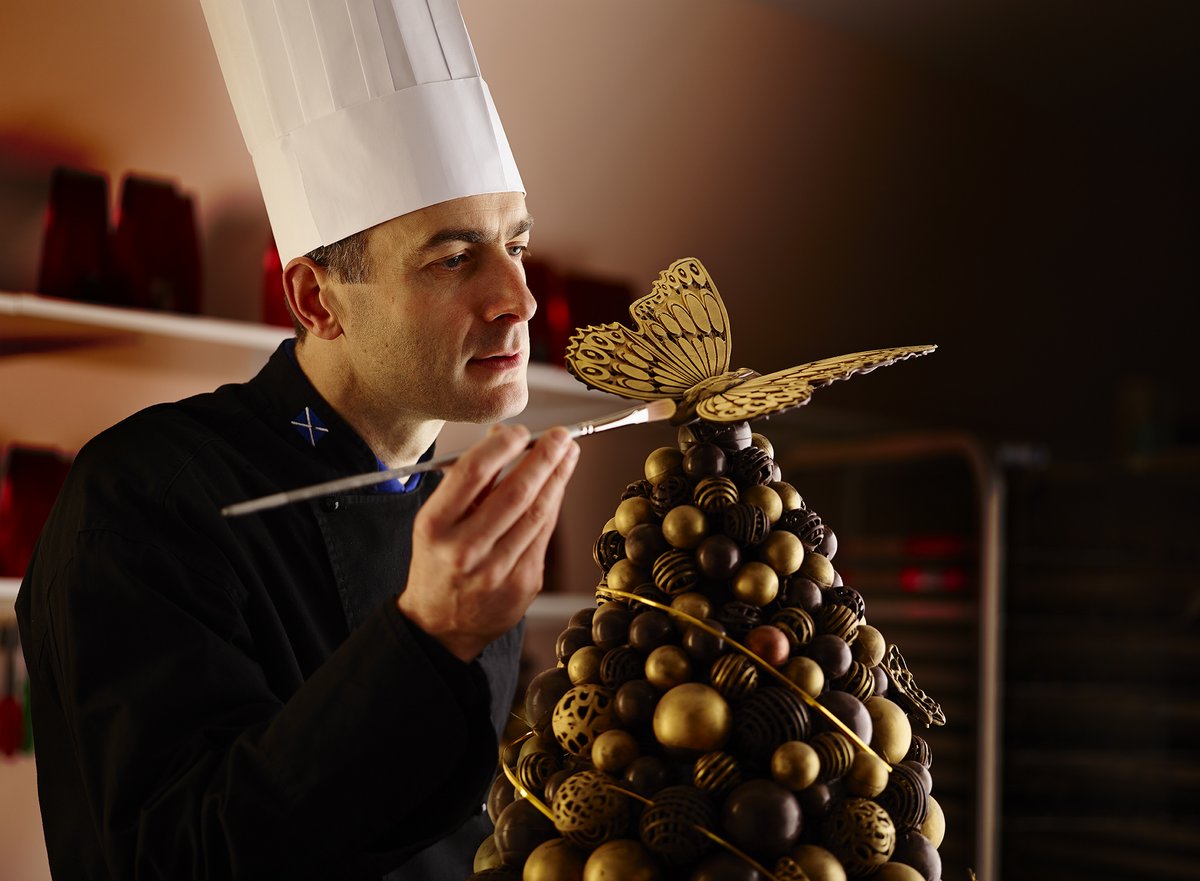 "The tasting flights are done in dark chocolate and fruits and a milk chocolate and caramels combination. People have this association with dark chocolate that it's bitter and milk chocolate is sweet. What I've been trying to do is encourage people to try the dark one – dark truffle is basically chocolate with fresh cream, crushed flavourings and is milk chocolate effectively."
As well as the innovative audio sets, Iain says the firm's classic signature colourful design chocolates are continuing to be a hit.
"The chocolates with the colourful designs on the top and the cocoa-dusted enrobed truffles which have no chocolate shell are continuing to be popular. We use milk from a particular herd of cows from a farm in Crieff. It is like pure ganache. Gordon Ramsay would serve the enrobed truffles at his Michelin-starred restaurants but the general public don't recognise them as much as the colourful chocolates.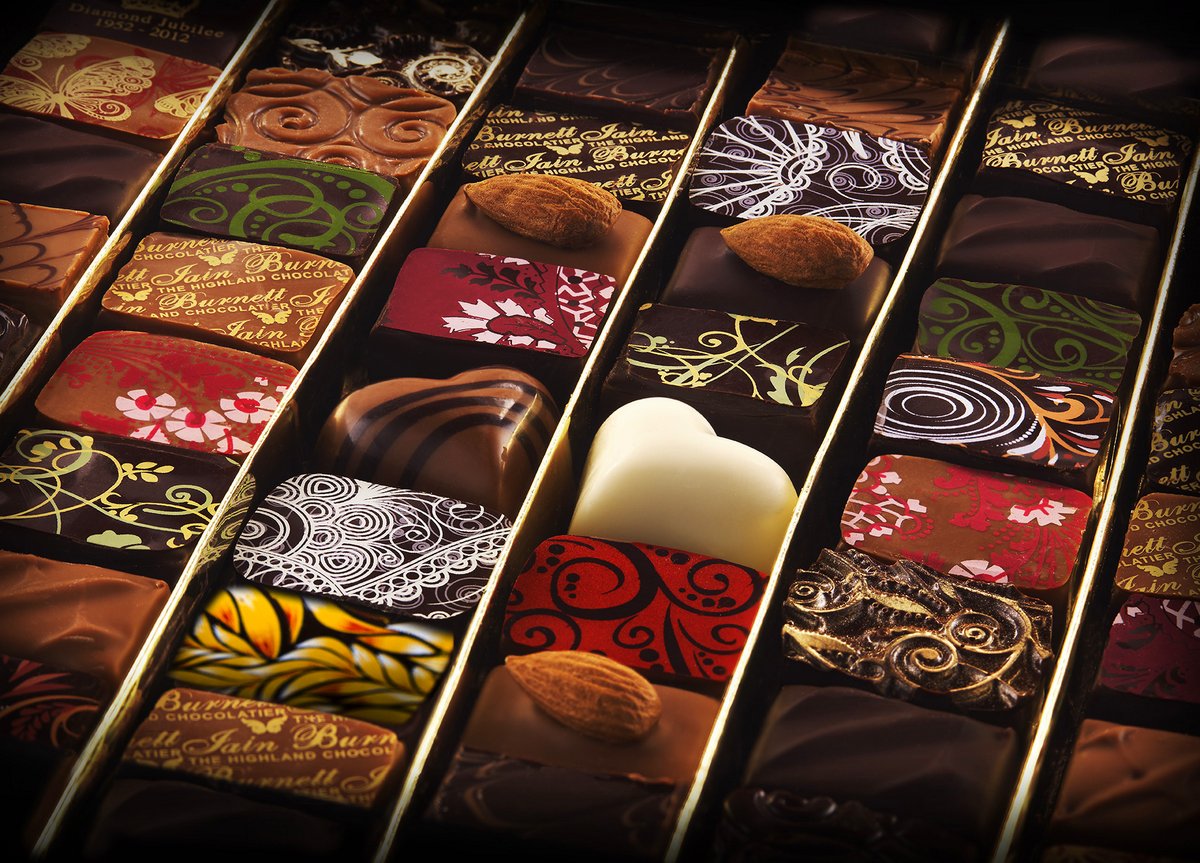 "During lockdown a lot more people have been trying them as no one else in the country is doing a chocolate like it.
"We're really lucky as the business is safe and that's down to people supporting us and buying chocolates from us. It's going to be a slow recovery for around a year. We will open when we can, and that will be hard as we'll have social distancing, one-way systems and that sort of thing.
"One way or another it's going to be very challenging. It just restricts what I can do for the staff. We employ 20 people, which in a rural community is quite a lot. That's the hard part. We know we'll be there, but there will be less business for around a year."
Established to bring small-scale artisan chocolatiers together, The Scottish Chocolatiers Network has provided opportunities for members to network and share ideas during this period.
Supported by the Community Food Fund, the network boasts around 90 firms across Scotland and provides visitors with information about the Scottish Chocolate Trail, which highlights unique experiences at top firms.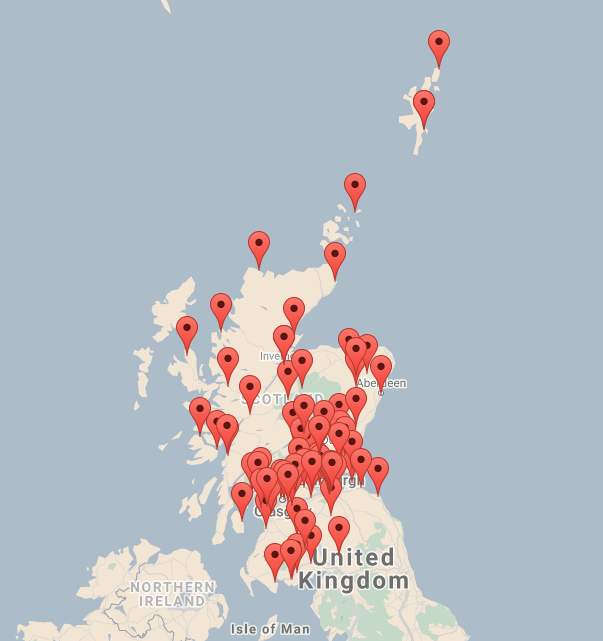 Shona Sutherland, owner of Taystful in Blairgowrie, who set up her firm in 2011, is one of those members.
Initially focusing her business around wedding cakes and chocolate making, she delved into teaching chocolate courses in 2013. Never did Shona think she would have to take this service and re-invent it to adapt to tutoring via video call.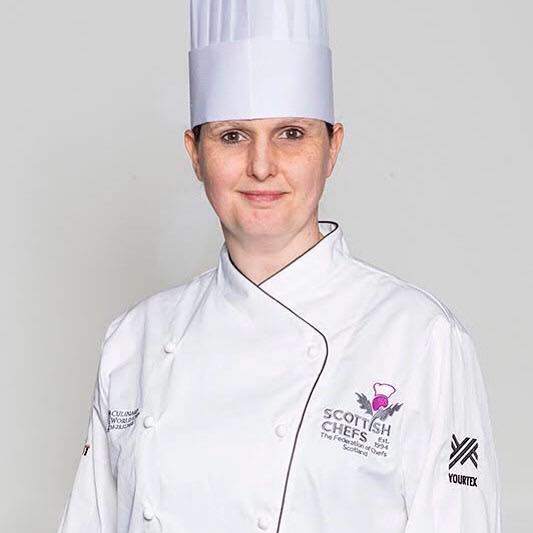 She said: "During the current situation I have introduced online chocolate-making sessions where the attendees are sent an ingredients pack (if they require it) and I send them a recipe with the equipment list attached.
"Once everyone is online, I talk the participants through each stage while they make their creations, and I make mine. It is great to have communication while we are working and they can ask questions and I can give advice.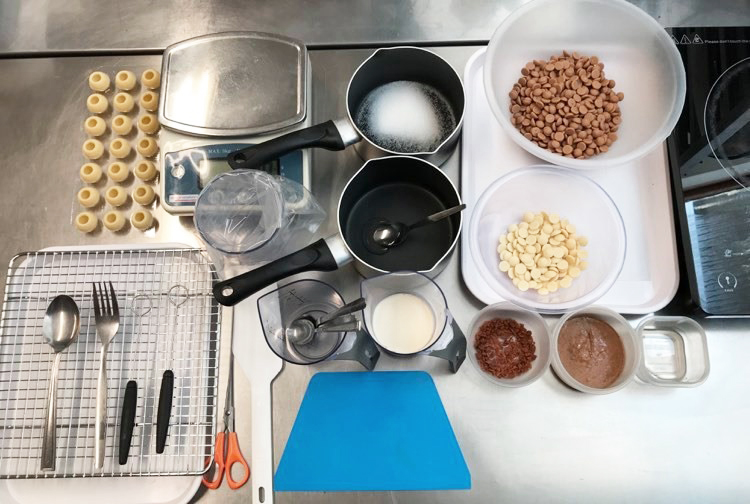 "Attendees have been quick to show their appreciation and have mentioned how the classes add structure to their day and is a good way of meeting up online with pals.
"Some have also said they've been able to create something to gift (often to workers on the frontline) and have loved learning a new skill or advancing skills while enjoying some lovely luxury chocolates, too. I'm so glad I started the classes as I think they will be something people can enjoy even after lockdown."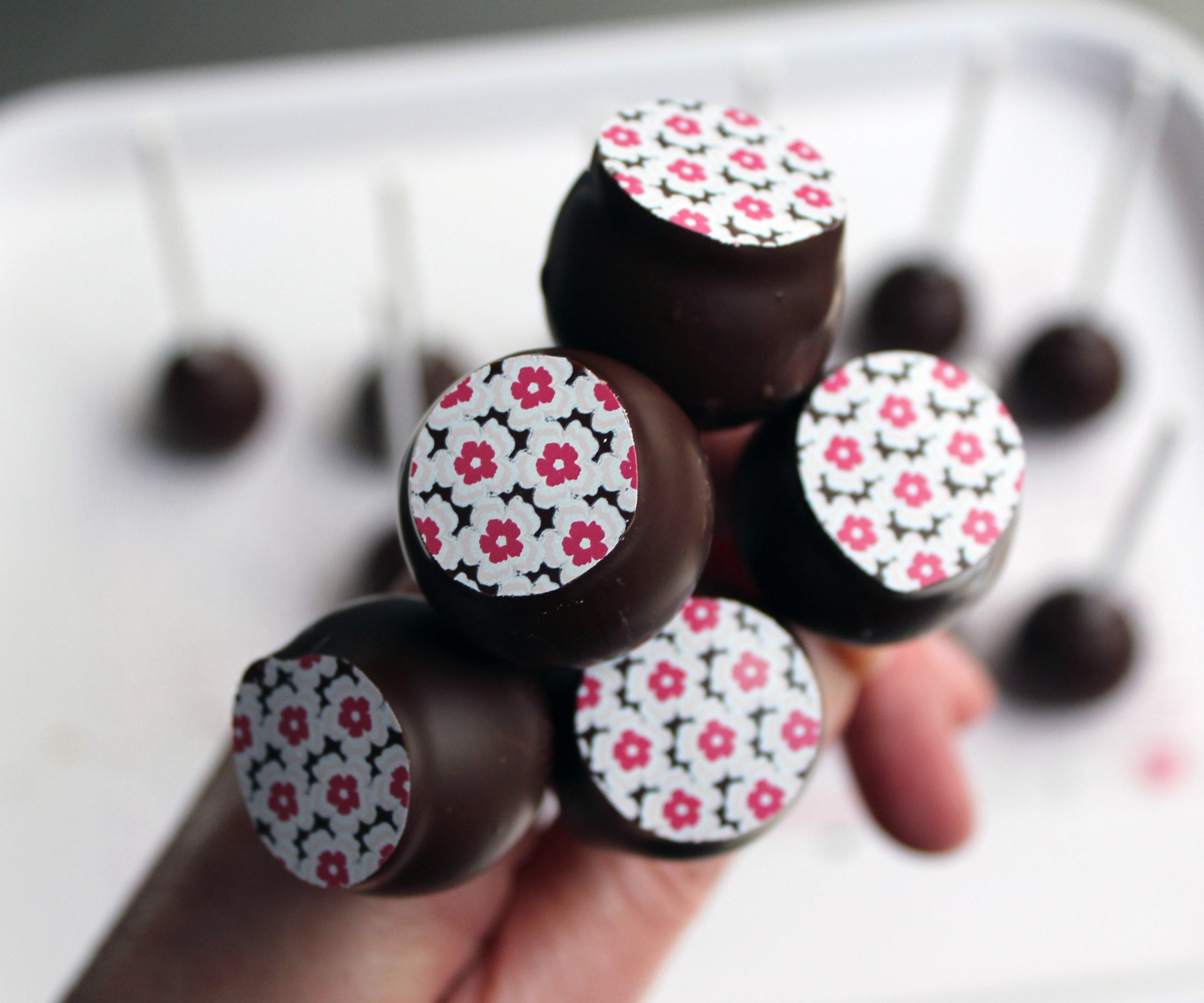 ---
Read more from this series…
Industry Insight: The rise of Scotland's independent soft drinks firms