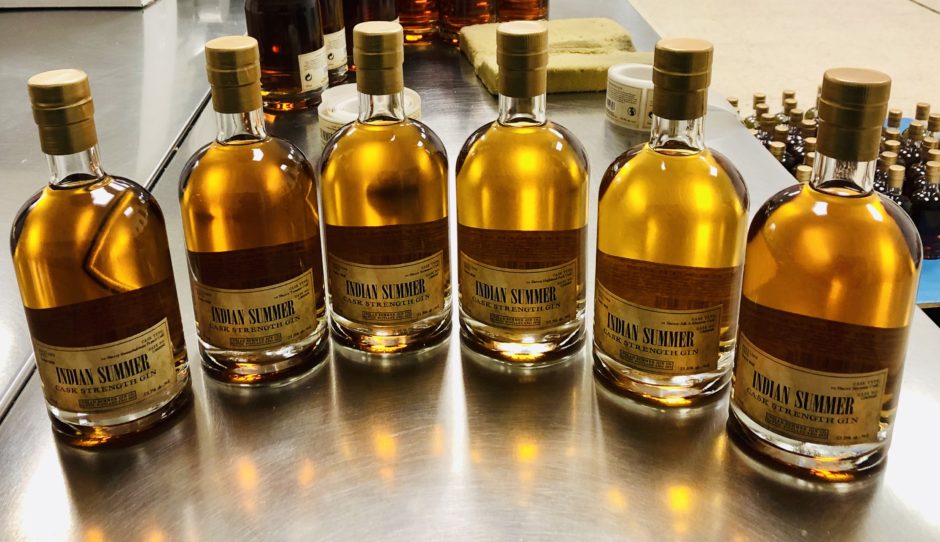 North-east spirits bottler reveals new gin and whisky-infused hybrid.
Family-owned business Duncan Taylor has launched five new gin expressions which all have a whisky twist.
Using former whisky barrels which have housed some of Scotland's leading whisky brands, the drinks firm has rested its Indian Summer Gin – best known for boasting saffron giving it its golden hue – in different casks to produce a whisky-infused gin.
The Huntly-based bottling business has used five different former whisky casks to create the unique expressions. Casks include; Highland Park, Bunnahabhain, Speyside, Allt-a-Bhainne and the Bowmore brand.
The brainchild of chairman Euan Shand, the ABV for each 700ml bottle is around 52% (cask strength).
Global whisky ambassador, Fergus Simpson, said the drink was inspired by old 'yellow gin' which used to be popular centuries ago when producers would transport their gins across the country in casks to get it to market. Storing it in this way for a period of time is what would cause the gin to turn yellow, with the alcohol also absorbing flavour and colour from it.
He said: "As a whisky bottler we have a whole heap of casks and Euan decided he wanted to try and age our Indian Summer gin in some. We did small experimental batches in different casks and they all gave out different flavours. In the small octaves you'll get around 80 to 100 bottles for each cask.
"The gin has been in the casks from six months up to a year. It has been something we've been working on for a while and had bottled some around two years ago. We've got a spicy Highland style, peated Islay whiskies giving a subtle smokiness, sweeter Speyside whiskies which are a little more floral – there's lots of different profiles. Each cask is very individual.
"Cask gin is nothing new. In the eighteenth and nineteenth centuries, most alcoholic beverages were transported in casks. Gin producers put it into casks to get it from the distillery to the retailer. The difference would be that the casks wouldn't be toasted or charred like most casks are now.
"Yellow gins, which they were called back then, were very much part of the scene. They weren't doing it to age or put character into it, but using it to transport them. Booths had a cask-aged yellow gin from the early twentieth century up until 1970s."
Hoping to appeal to both the gin and whisky drinker, Fergus says the spirits are all very versatile and are a way of paying homage to the historical yellow gin.
He added: "The gin is made to our recipe and we infuse it with saffron at our premises in Huntly. Putting the gin into casks, we would lose all the saffron in it, so instead we're just using the base spirit. We're recreating those yellow gins which were well known back in the day.
"Most people will drink gin with a mixer, but these cask-aged gins are exposing whisky drinkers to gin, and gin drinkers to whisky. You can drink them neat, over ice, and they also make great cocktails."
The firm has also been hosting monthly whisky tastings, too, since the start of lockdown, seeing around 160 participants take part in each session.
Led by Fergus, the events feature five 30ml whisky samples which are sent to customers ahead of the tasting.
The next tasting, Lesser Known Distilleries, will take place on September 13 at 7pm on the company's Facebook page. It will showcase distilleries including Linkwood, Glen Spey, Brackla, Glenallachie and Allt-a-Bhainne, that participants may not have had the chance to try in the past.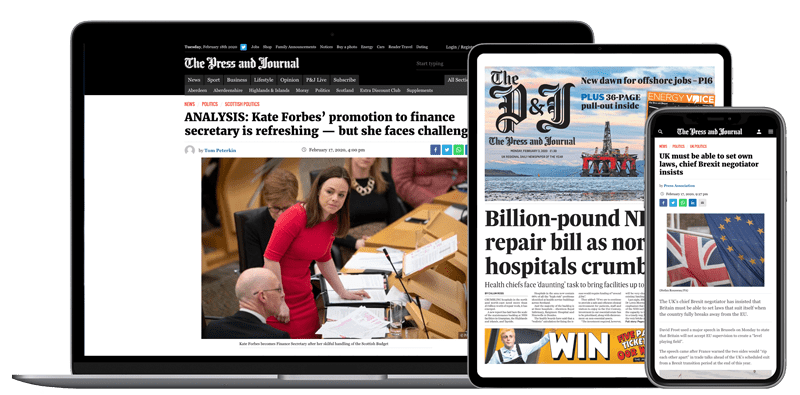 Help support quality local journalism … become a digital subscriber to The Press and Journal
For as little as £5.99 a month you can access all of our content, including Premium articles.
Subscribe