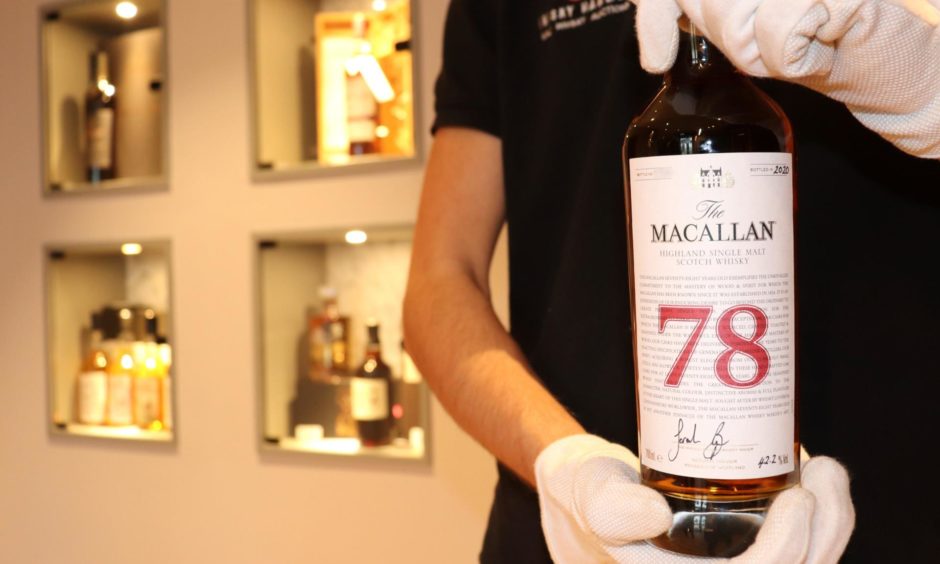 The exclusive bottling is a 78-year-old The Macallan from the distillery's new Red Collection and is expected to be in high-demand.
Whisky fans are in for a treat as a rare bottle of the world's oldest whisky ever released by The Macallan will be auctioned online this evening.
Also believed to be the oldest whisky ever launched by a distillery, the exclusive expression is being auctioned by Udny, Aberdeenshire-based online whisky auction platform, Whisky Hammer.
The firm is the first dedicated online auction house in the world to offer a bottle of the 78-year-old whisky, giving its members the unique opportunity to bid on this very rare single malt Scotch whisky. New members must register to join the auction.
The bottle has a starting price of £10K and the online auction will run until 7pm on Sunday October 25. The auction itself will feature more than 3,000 lots from everyday drams to investment-grade bottles, and is the firm's largest online auction to date.
Given its age, exclusivity and the level of global demand for the The Macallan bottling, which is based at Easter Elchies at Craigellachie in Speyside, it is expected to prove popular with whisky lovers and investors around the world.
The collection launched earlier this week comprises 40, 50, 60, 71, 74 and 78-year-olds and is described by the brand as "an exquisite range of distinguished and rare single malt Scotch whiskies, shaped by the actions of our founder Alexander Reid and key characters in our history, who have laid the foundations for our single malt today."
The Macallan lead whisky maker Sarah Burgess is responsible for it and tasting notes describe its colour as "Sunset on the Spey".
Its oak presentation box is crafted by hand in the UK, using the same sustainable European oak used to make The Macallan casks. The box is upholstered with sustainably sourced, soft Scottish leather from Bridge of Weir Leather.
Daniel Milne, managing director of Whisky Hammer, said: "We're really excited to be able to offer something as rare as this 78-year-old expression from The Macallan Red Collection for auction and we expect a very high level of interest in this lot. The Macallan is one of the most well-known and loved Scotch whisky brands and is regarded globally as the epitome of quality and taste – add to this the thrill of the oldest single malt ever released by Macallan, the end result is a true icon in whisky history.
"As a Scottish family-run business we have seen rapid growth since our inaugural auction in 2016 – today we are one of the largest online dedicated whisky auction platforms globally. We're delighted to have been able to host such an exclusive whisky which builds on our growing reputation as a place for whisky lovers and investors to buy and sell these iconic whiskies."
Whisky Hammer has auctioned several rare and collectible whiskies – both bottles and casks – since its launch in 2016.  The business has recently re-located to a new facility which is also home to its sister business, Still Spirit – a whisky shop and tasting room.
---
For more on whisky…
'We sold all of our 250 casks in two days': New whisky distillery and visitor centre to take shape in 2021 in the Highlands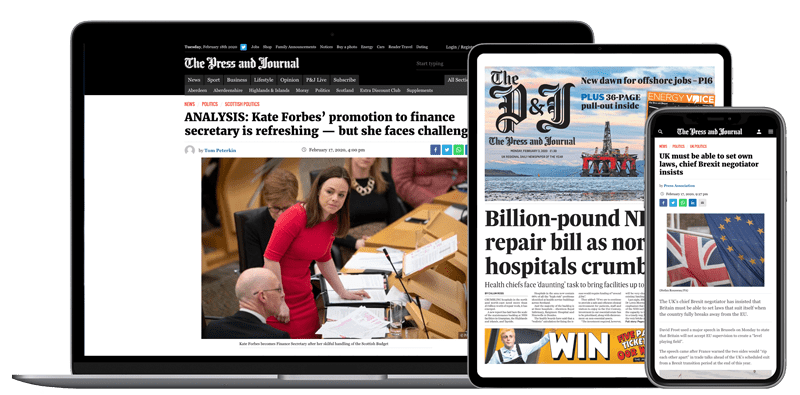 Help support quality local journalism … become a digital subscriber to The Press and Journal
For as little as £5.99 a month you can access all of our content, including Premium articles.
Subscribe