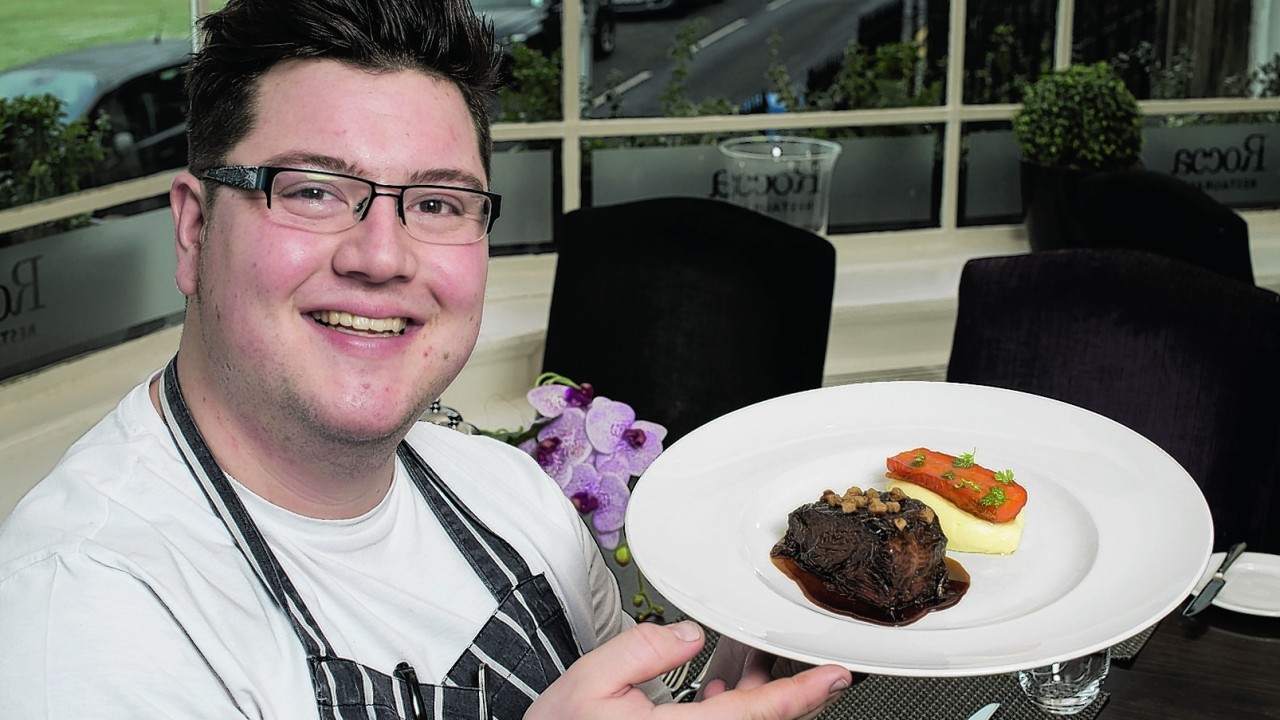 There's an old adage relating to property which suggests only three things matter: Location, location, location. The same thinking could be applied to hotels, in which case, the Macdonald Rusacks Hotel in St Andrews takes top billing. There are several Scottish landmarks in front of it, every one of them familiar, especially if you are a history, golf or movie fan.
The hotel is a short putt away from the world-famous Old Course, adjacent to the Swilken Bridge and looks directly on to the West Sands beach, immortalised in the Oscar-winning movie Chariots of Fire. Oh, and did I mention that Jamie Scott, one of the chefs working at the Rocca, the three AA Rosette restaurant within Rusacks, was the most recent winner of the BBC show, MasterChef: The Professionals?
A mid-winter break at the hotel was just the tonic we needed to chase away the winter blues. As soon as we stepped into the grand main reception area, we were put at ease, made welcome and encouraged to relax in the hotel's luxurious lounges, which have a strong golfing theme, with fabulous photographs and paintings of some of the sport's greatest heroes adorning the walls.
There's also a gastro pub, stylish Champagne and whisky bar and 70 beautifully-appointed bedrooms, tastefully decorated with a subtle Scottish theme – think softly muted tweeds and tartans. Our room had views across the golf course and beyond. Drawing open the curtains, it was impossible not to be impressed – the view really has that "wow" factor.
We'd arrived late, so retired early, which meant we were bright-eyed and bushy-tailed the next morning and keen to start exploring this historic university town. After a cracking breakfast which really set us up for the rest of the day, we took a short walk along the seafront to St Andrews Aquarium. It's been years since we last visited this underwater world of adventure nestled on cliffs and looking out across St Andrews Bay.
It was just as much fun as we'd remembered and we enjoyed getting closer to some fine creatures of the deep – penguins, meerkats, poison dart frogs and deadly spiders. The centre offers animal experiences and we opted for seal feeding.
Under the watchful eye of keeper Danny Threapleton, we chopped herring for harbour seals, then, having pulled on suitable clothing, stepped into the seal pool where harbour seals, Neillie and her sons Togo and Leif, were eagerly awaiting their food. Watching them dive, spin, perform natural barrel-rolls and enjoy being fed was a wonderful experience we'll never forget.
Throughout the day there are free talks and handling sessions. It's not every day you are offered the chance to stroke a bearded dragon or hold a tarantula so, despite being a wee bit nervous, I had a go, and loved it. Top tip: if you're planning a visit here, allow several hours to see everything.
We then strolled along the coastal path which offers spectacular views and passed several landmark buildings including the splendid clifftop ruins of St Andrews Castle, now in the care of Historic Scotland. Built in 1200 for the Archbishop of St Andrews and later used as a prison, the castle visitor centre offers a fascinating insight into its turbulent past while the ruins make a fantastic backdrop for photographs.
Our next stop was a cemetery. Headstones can tell fascinating stories and there are plenty of interesting ones in the graveyard surrounding St Andrews Cathedral, another Historic Scotland property. Built in 1158 and once the largest church in Scotland, the cathedral was the centre of the Mediaeval Catholic Church in Scotland. It fell into ruin after Catholic mass became illegal during the 16th-century Scottish Reformation.
St Rules Tower still stands on the site and houses a museum. Those with energy to climb the 156 steps to the top are rewarded with panoramic views of the coastline once described by King James VI of Scotland as "A beggar's mantle fringed wi' gold". Also worth a visit is MUSA, the Museum of St Andrews University, and home to more than 112,000 artefacts housed in four galleries.
St Andrews is where Prince William first met his future wife Catherine. It's said their love blossomed, between lectures, in the town's North Point Cafe, which has been a popular haunt with tourists since the royal wedding. Thanks to a large banner declaring its role in the royal romance, we found it easily. It's not flash but serves good coffee, specialist teas and a cracking selection of bagels, fine cakes and scones.
As we were visiting early in the season, we hit the shops. Shopping in St Andrews is fun. There are several High Street names but a better than average selection of independent shops, cafes and restaurants and all within easy walking distance of each other.
Then we headed back to the hotel and relaxed before enjoying a fantastic dinner in Rocca where we sampled Jamie's MasterChef award-winning tasting menu, which more than exceeded our expectations, and was complemented beautifully by the stylish surroundings and exceptional service. After another good night's sleep in our luxurious bedroom with en-suite and a delicious breakfast, we reluctantly checked out.
But before leaving, there was last thing we had to do – stroll along the golden sands of the West Beach and yes, we did a slow-motion run while humming the theme tune from Chariots of Fire.
Well, you have to, don't you?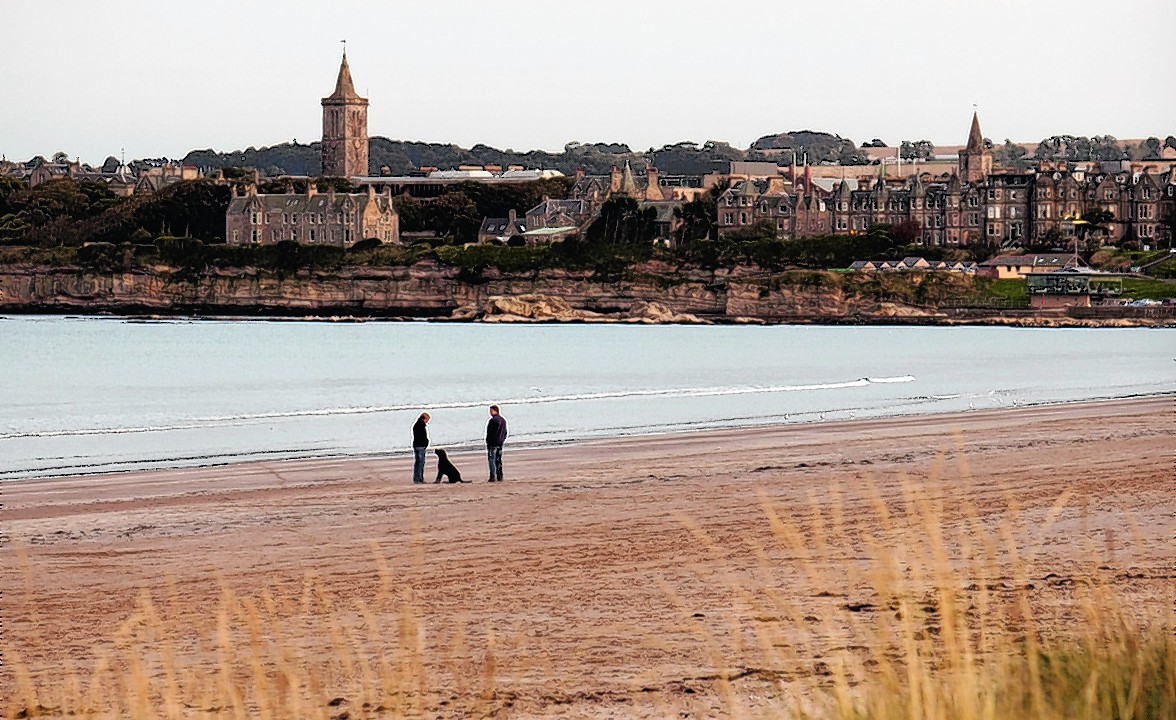 Susan stayed in a twin room at the Macdonald Rusacks Hotel, Pilmour Links, St Andrews. Rooms start from £120 per night. Phone 0844 879 9136 or www.macdonaldhotels.co.uk/RusacksFor meals at Rocca Restaurant contact www.roccarestaurant.com