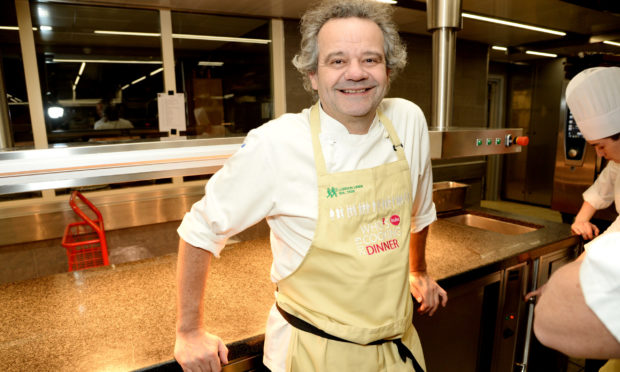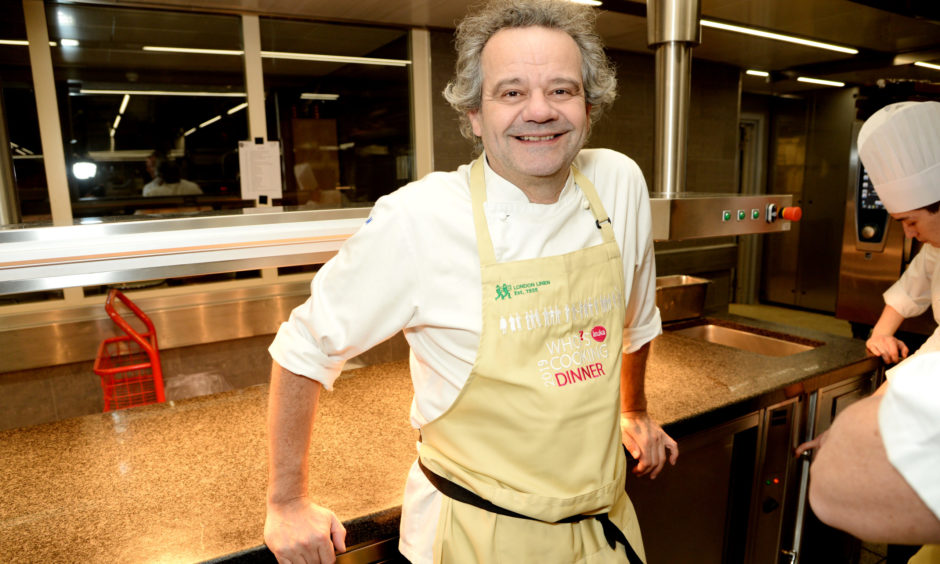 Try these two terrific summer recipes from celebrity chef Mark Hix for a tasty weeknight alternative.
Packed with healthy Omega 3, the crispy skin and juicy, fresh flavour of quick-fried mackerel is a glorious taste of summer, says chef and author Mark Hix.
Mackerel reminds him of his childhood when his grandmother used to gut the fish and then either split the mackerel like a kipper or fry it whole.
For his mackerel recipe here, he teams it with the sharpness of Tracklements Robust Wholegrain Mustard which makes a sauce that pairs perfectly with the rich fish.
Mackerel can also be grilled or barbecued, but however you cook it, make sure it's super fresh!
For his second recipe, he's using Tracklements Hot Wholegrain Mustard which includes tarragon – a perfect partner for chicken.
Along with a good pinch of chilli and honey, this makes a terrific barbecue marinade for vegetables, too.
---
Robust grilled mackerel
(Serves 4 as a starter)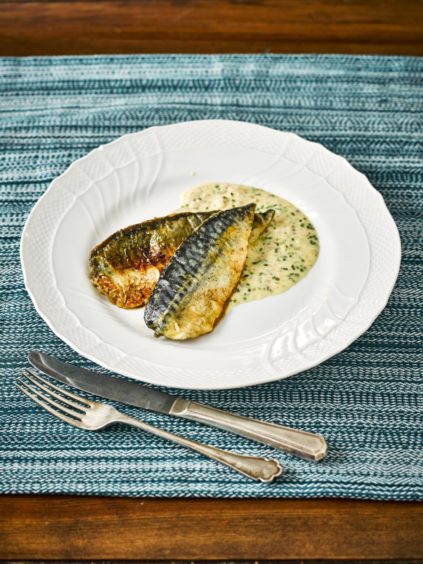 Ingredients
Vegetable or corn oil for frying
4 large Scottish mackerel fillets, gutted and bones removed
Flour for dusting
Salt and freshly ground white pepper
For the sauce:
4 small shallots, peeled and finely chopped
2 tbsp cider vinegar
3-4 tsp Tracklements Robust Wholegrain Mustard
1 tbsp double cream
60g cold butter, diced
1 tbsp chopped chives
Method
Heat 2 tbsp oil in a large, heavy frying pan.
Season and lightly flour the mackerel. Fry, skin-side down first, for 2-3 minutes on each side.
Meanwhile, put the shallots in a pan with the vinegar and a couple of tbsps water and simmer for 2-3 minutes until the liquid has reduced by half. Add the mustard and cream and simmer for another minute.
Whisk in the butter, add the chives and season.
Serve the mackerel skin-side up with the sauce poured on the plate or separately.
---
Barbecued whole chicken
(Serves 4)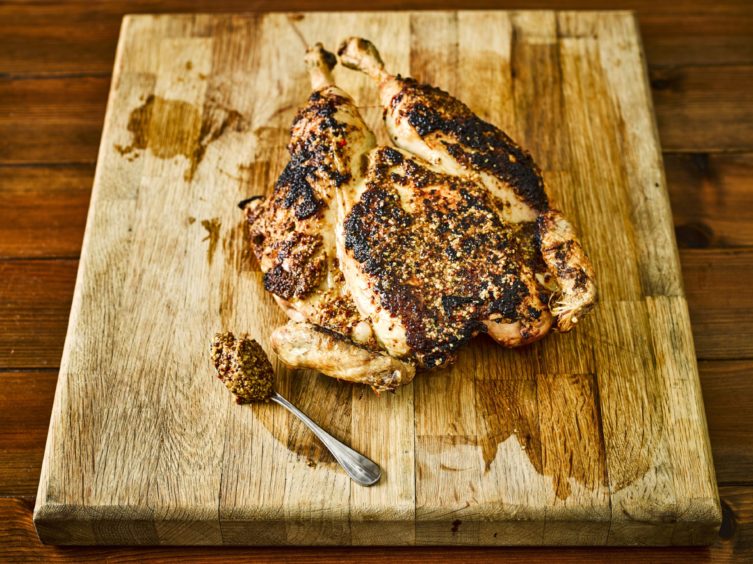 Ingredients
3 tbsp Tracklements Hot Wholegrain Mustard (or more if you like it really hot!)
1 tsp honey
2 tbsp vegetable or corn oil
1 medium free-range chicken, spatchcocked – score the legs with a sharp knife through to the bone
Salt and freshly ground black pepper
Method
Pre-heat your barbecue then mix the mustard with the oil.
Season well, and brush two-thirds of this over the chicken.
Cook the chicken on a medium hot part of the barbecue for about 10-15 minutes on each side, moving It around and turning regularly so it cooks evenly.
Towards the end of cooking, brush the rest of the marinade over the chicken to give a final glaze.
When fully cooked, serve with a salad and roast vegetable couscous.
---
More in this series…
Midweek Meal: How to make this scrumptious pasta carbonara with a rosy red salad
Midweek Meal: Make the most of celery with this recipe, perfect for a weeknight