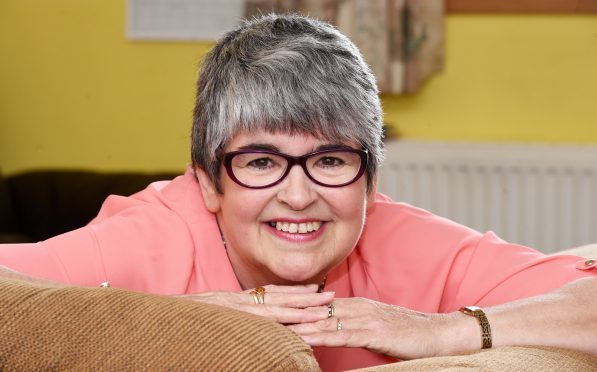 Cancer consigned her to a wheelchair, but a north-east mother has got back on her feet and is taking to the catwalk to help other women stay positive while fighting the disease.
Christina Crawford, 52, was diagnosed with multiple myeloma, a type of bone cancer, in September 2015, just three weeks after her daughter's wedding.
It was an awful blow, but she has rallied from the news with an impressive fortitude.
And especially given how the illness crept up on her in the most insidious fashion.
Ms Crawford, who lives in Rhynie, near Huntly, said: "We had moved house and I had a sore back. I work at a doctors surgery and I was losing weight.
"I was given a gastroscopy, where they put a camera inside you, and my bloods weren't right. That was on a Thursday and, by the next Sunday, I was in Aberdeen Royal Infirmary."
In a short space of time, she had a bone marrow test and chemotherapy before undergoing a stem cell transplant. The mother-of-two went from being an active person to needing a wheelchair when moving around, and lost her hair after the stem cell treatment.
But now, she is one of the models in the 2017 Courage on the Catwalk event and her resilience has been inspirational.
Ms Crawford added: "Once you got over the initial shock of the diagnosis, you just get on with it. You need to be positive."
As a consequence, she decided to apply for the charity show, organised by Friends of Anchor, after a work colleague collected an application form and encouraged her to take part.
As she said: "She confessed to me about the form. There were happy tears.
"It is scary, but we are raising awareness.
"I don't do make-up or dresses, but I wish I could have comfy heels."
On May 6 and 7, she will join 23 other ladies at the Beach Ballroom in Aberdeen for Courage on the Catwalk. And the ladies, who have all battled cancer, provide hope for other sufferers in the north-east.
They are putting aside their illness to strut their stuff on the catwalk, raising funds and showing that cancer does not define who they are.
As she concluded: "The other ladies are all lovely. We are all going through something similar and we have something in common."
They are showing that by remaining upbeat and looking to the future.