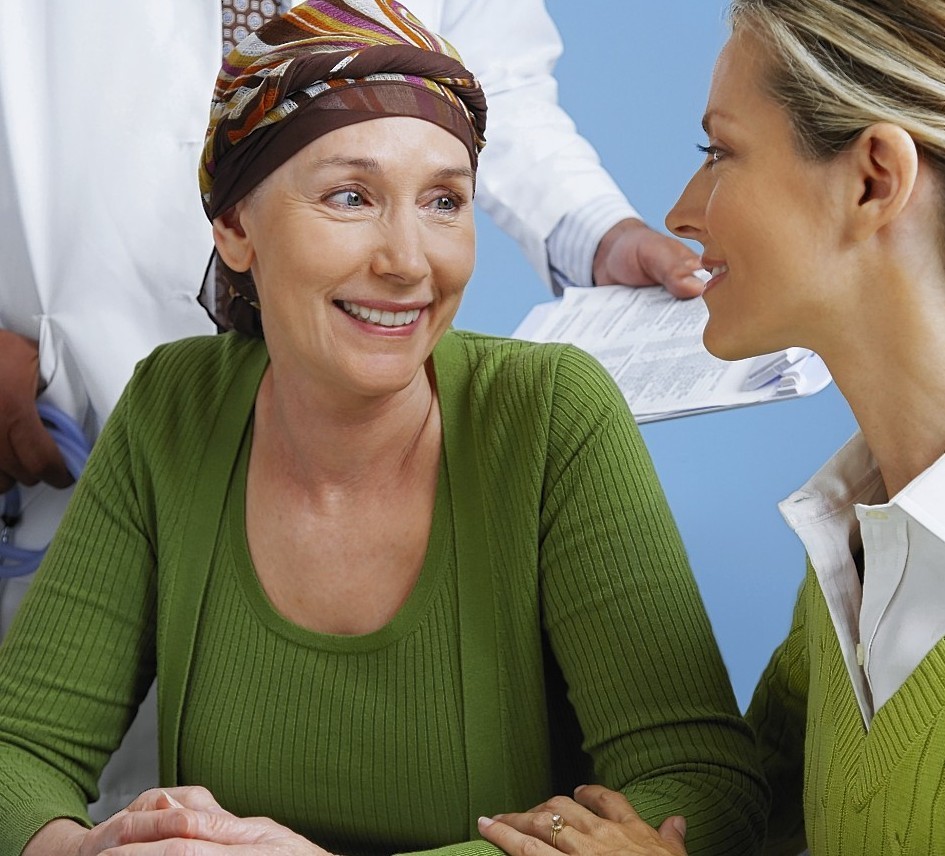 Cancer survival rates in the UK are better than ever. But, as the tragic death of tennis star Elena Baltacha shows, there's still a long way to go
Cancer is still a disease that strikes intense fear, but as new figures demonstrate, these days, half of those diagnosed will survive for at least 10 years.
In the early 1970s, only a quarter of cancer patients survived for that length of time, and Cancer Research UK (CRUK) is hoping things will continue to improve, with the aim that in another 20 years time, three-quarters of all cancer patients will survive for 10 years or longer.
However, the tragic death of former British number one tennis player Elena Baltacha – who died on May 4 from liver cancer, just three months after being diagnosed at the age of 30 – is yet another sad reminder of the disease's deadly potential.
It also highlights that while survival rates for some forms of cancer have improved immensely, this isn't the case for all types of the disease.
Breast and testicular cancer, for example, have survival rates way above 50% (breast 78%, testicular 98%), but others fall way below that marker; 10-year survival for pancreatic cancer is just 1%, and for lung cancer it's 5%.
There are no recent 10-year survival figures for liver cancer, but figures from 1996-1999 show that just 5.5% of adults with the disease survived for five years or more.
Professor Michel Coleman, head of CRUK's Cancer Survival Group at the London School of Hygiene and Tropical Medicine, whose team produced the figures, says: "Unfortunately, liver cancer does have very low five-year survival, because it is such a vital organ.
"These results show just how far we've come in improving cancer survival, but they also shine a spotlight on areas where much more needs to be done."
Macmillan, another key cancer charity, recently claimed it was a "national shame" that the UK's cancer survival rates were among the worst in Europe, following a study of more than 29 European countries. Only for skin cancer was survival in this country better than the EU average.
CRUK acknowledges that there's still work to be done.
"We want to see people with every type of cancer get the same chances of living a long life," says Coleman. "This won't be easy, but the progress reported here over the last 40 years shows we're moving in the right direction."
Indeed, while breast cancer survival rates now may sound overwhelmingly positive, just 40 years ago, only 40% lived for 10 years or more after diagnosis. Similarly for testicular cancer – almost everybody diagnosed now survives, but in the 1970s, the figure was considerably lower at 69%.
Funding into developing better treatments has played a key role. But equally important is improved general awareness of symptoms, so that people are getting diagnosed sooner rather than later.
All too often, for cancers with lower survival rates, diagnosis can come late in the day too, which makes treating the disease more difficult.
As well as the low survival rates for pancreatic, lung and liver cancer, survival from oesophageal cancer is just 12%, rising from 4% four decades ago. Brain tumour survival is just 13%, although that figure has more than doubled in the last 40 years.
Professor Coleman says his team was of course aware that for some cancers, survival has stayed "sadly low".
He explains that cancers with the lowest survival rates are those that are harder to detect, and also more difficult to treat, because of where they are in the body and their function.
The oesophagus and pancreas, for example, are internal organs with typically non-specific, vague symptoms that indicate cancer.
"Their symptoms aren't necessarily alarming at first – cancer of the oesophagus may lead to difficulties in swallowing, but by the time you've reached that stage, it may well be that the cancer is quite advanced," says Coleman.
"These cancers are often diagnosed at quite a late stage, when they may have spread beyond the organ concerned. Treating them is very difficult."
And any delays in diagnosis, or between diagnosis and surgery, may mean a tumour becomes inoperable.
A typical GP will see between six and 10 new cancer patients every year, and may never see some of the less common types of cancer, Coleman points out. "So it's not so surprising that it's hard to diagnose, or have the suspicion raised, in order to refer a patient from every consultation that eventually transpires to be cancer," he adds.
CRUK says it's worked to increase research into these cancers, but change has been slower than hoped.
Saving more lives from all cancers, including those that are hard to treat, is the focus of a newly-launched strategy, which details a raft of measures aimed at accelerating progress, including developing new tests, surgery, radiotherapy techniques and cancer drugs.
What the positive figures do show, is that change is possible. Among the huge strides in cancer prevention, diagnosis and treatment that have already been made, are the development and introduction of new drugs such as herceptin, to treat breast cancer, and cisplatin for testicular cancer.
Plus the establishment of three national screening programmes – for breast, cervical and bowel cancers – has detected many cancers very early, and there have been huge advances in radiotherapy and surgery.
However, it's also important to consider the stories behind the statistics. For instance, 10-year survival rates for people diagnosed with malignant melanoma, the most serious form of skin cancer, have leaped from 46% to 89%.
But, while that sounds promising, the number of people in the UK who are developing the disease in the first place has significantly increased, with more than 13,000 cases a year now, compared with about 1,800 in 1975. Factors like the increased availability of cheap sun holidays and the use of sunbeds are believed to have played a role.
Hopefully, with the awareness campaigns of recent years, trends like this will prove reversible.
And for CRUK, the mission continues.
"Cancer survival in this country is not as good as it should be – no one denies that. But it's also well known that there have been positive trends, even if we're not yet at the level of survival of some other countries," stresses Coleman.
Dr Harpal Kumar, CRUK's chief executive, adds that the charity believes no one should be diagnosed too late for their life to be saved.
"Every year, tens of thousands more people are surviving cancer a decade after diagnosis, showing that we're gradually reversing the tide on this devastating disease," Kumar says. "Effective treatments should be available to every patient, no matter what type of cancer they have.
"With the continued commitment of our scientists, doctors and nurses, and the generous support of the British public, we hope to see our progress accelerate over the coming years to make this a reality."